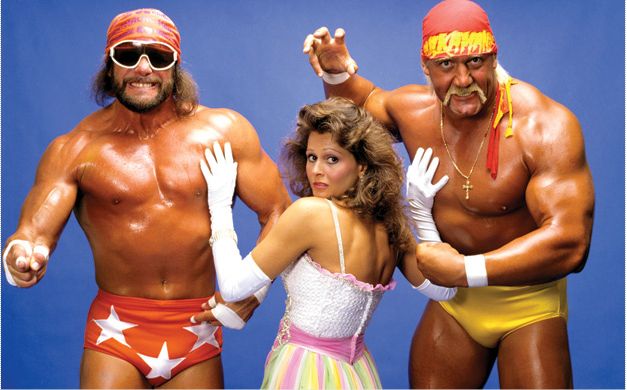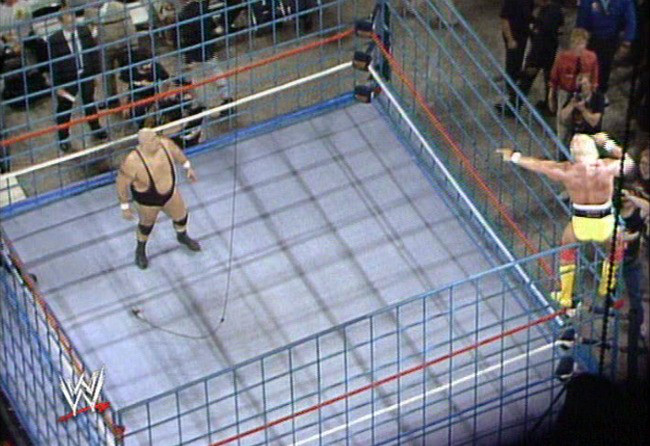 WrestleMania 2
The only WrestleMania to take place from three separate venues and be held on Monday night. Each location had a memorable main event. New York had Piper vs Mr.T in a boxing match, Chicago held a 20 man battle royal with football players and wrestlers and LA held the cage match for the title with Hogan vs Bundy. However, it was the tag title match between the British Bulldogs and The Dream Team that stole the show. It was a clinic in tag team wrestling during the hey day!
WrestleMania VI
This was a one match card. People often think it was better than it was because of Hogan vs Warrior. But, can anyone name another match from the card? It did see Demolition win their third tag team title while Andre the Giant had his last match. Other than that, not much worth of note. One very sad note however, the Dusty Rhodes and Saphire vs Macho Man and Sherri match that had Mrs. Elizabeth at ringside, now has 0 living competitors.
WrestleMania IV
The tournament took place to award a new World Champion, allowing Macho Man to take his rightful place on top of the mountain when he beat The Million Dollar Man in the main event for the title. Another classic on this card often overlooked is Demolitions dominant title winning performance over Strike Force and also Ultimate Warriors first big match on PPV with a victory over Hercules.  The tournament aspect was cool and I can see them doing that again at a Mania one day.

NEO Sports Insiders Newsletter
Sign up to receive our NEOSI newsletter, and keep up to date with all the latest Cleveland sports news.