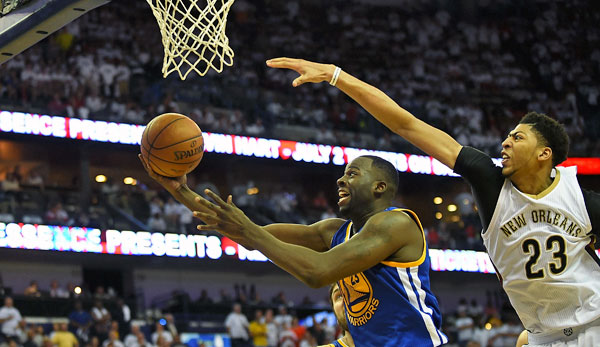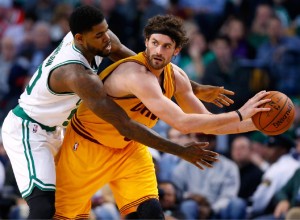 5. Kevin Love : Cleveland Cavaliers
-16 points per game, 10.6 rebounds per game.
Despite being snubbed from the Eastern Conference All-Star team, Love has been an essential reason why the Cavs have stayed in first-place in the Eastern Conference through over half a season. Love leads all power forwards in rebounding, averaging 10.6 boards per game. He is 8th overall in the NBA in rebounding.
His 16 points per game is down from his numbers in Minnesota, but playing next to LeBron James has that effect. He is still sixth in the NBA in scoring among power forwards.
The only area of Love's game that keeps him from being any higher than fith in our rankings is his defense, which has been a liability at times. But it's important to note that when Kyrie Irving was injured for the first two months of the season, the Cavaliers held the fort, due in large part to Love's great production.
His 93 three-pointers made is third-most among power forwards, and he has posted 21 double-doubles, which is second-most among power forwards, and he has yet to miss a game this season.