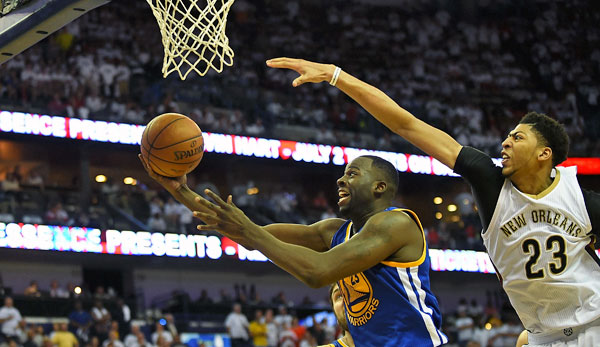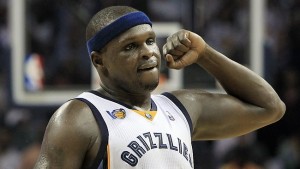 10. Zach Randolph : Memphis Grizzlies
-13 points per game, 8 rebounds per game.
"Z-Bo" might be starting towards the back end of his career at 34 years old and his numbers would indicate that. After averaging a double-double for three straight seasons, his scoring and rebounding are both down, but he is still in the top ten among power forwards in both categories.
Randolph is beloved in Memphis for his grit and hard-work and is a perfect fit for "the Grindhouse." Despite his decreased statistical production, you'd be hard pressed to find a more hard-nosed player in the league. The Grizzlies are still a top five team in the Western Conference and "Z-Bo" is a big part of that.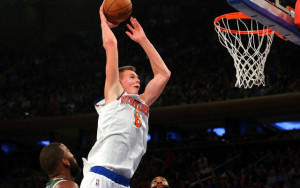 9. Kristaps Porzingis : New York Knicks
-14 points per game, 8 rebounds per game, 2 blocks per game.
What's not to love about Kristaps? The Zinger? 3-6 Latvia? The Lativian Gang-Banger? This guy has so much fun playing the game and we have so much fun watching him. He's only 20 years old and taking the league by storm. When he was drafted with the 4th overall pick in 2015, Knicks fans booed him.
Now his jerseys are flying off the shelves. It's not just his appeal to fans, but his play on the court is spectacular. The 7 foot 3 inch power forward who drains threes, blocks shots, and slams home putbacks is already one of basketball's rising stars. Porzingis is seventh in the league in blocks, fourth among power forwards.
He is perhaps the biggest reason why Knicks fans are excited again, as Carmelo Anthony finally has a star player alongside him, and the Knicks are in the playoff hunt, at 23-26, just 2.5 games out of the eighth-seed.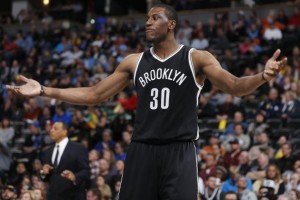 8. Thaddeus Young : Brooklyn Nets
-15 points per game, 9 rebounds per game.
Despite playing for the woeful Nets, Young is having an impressive season. His nine rebounds per game is the most he has averaged in a season in his eight years in the league, and is fifth-most among power forwards.
Young has posted 21 double-doubles this season, tied for second-most among power forwards. On a good team, Young could be a great complimentary piece to one or two other star players.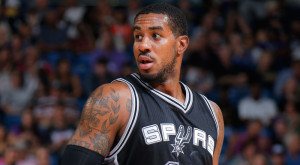 7. LaMarcus Aldridge : San Antonio Spurs
-16 points per game, 9 rebounds per game.
It has been a bit of an adjustment period for Aldridge since signing with the Spurs after nine seasons in Portland. LMA's stats are down, but that was the plan all along. He'd rather have a shot at winning a championship that have individual accolades.
He averaged 20 or more points for five straight seasons before 2015-2016, but his selfless attitude fits right in with the Spurs' style and they are 39-7, due in large part to his contributions. Coaches recognized how big a role Aldridge is playing in San Antonio and named him to the Western Conference All-Star team.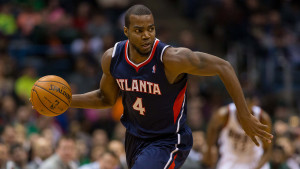 6. Paul Millsap : Atlanta Hawks
-18 points per game, 9 rebounds per game, 3.4 assists per game.
Millsap is arguably the best player on the Atlanta Hawks, who are 27-21 this season, fourth-place in the Eastern Conference. His 18 points per game is third-most among power forwards and his nine rebounds per game is seventh-most at the position. He was named to the Eastern Conference All-Star team as a reserve.