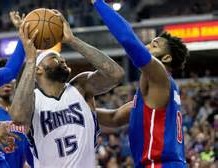 Welcome to the first installment of our Write Down Euclid Mid-Season Rankings and Awards for the 2015-2016 NBA season. Starting tonight, we will rank the top ten players at each of the five positions, Center, Power Forward, Small Forward, Shooting Guard, and Point Guard.
We will also hand out our mid-season awards for Rookie of the Year, Defensive Player of the Year, Sixth Man of the Year, and MVP.
We are just over halfway through the 82 game season. The Cavs have played 44 games as of January 29th. It should be noted that these awards and rankings are based solely on the production from the 2015-2016 season and are not a reflection of past seasons. For instance, if a player has been injured most of the season (like Kyrie Irving,) don't expect him to be ranked high in our list.
In terms of deciding what players are listed at each position, we consulted this list, which lists what players are qualified as "technically" centers. For instance, DeMarcus Cousins, Pau Gasol, and Tim Duncan are centers, even though they have played power forward throughout their careers prior to the 2015-2016 season.
Without further ado, let's start with the big men, the centers.
Greg Monroe : Milwaukee Bucks – 16 points per game, 10 rebounds per game. Bucks are 20-28 after banking on Monroe being a "face of the franchise," to the tune of $50 million for three years. He is still putting up good numbers, but is part of a team in Milwaukee that was expected to be relevant in the playoff picture, and instead has made little noise other than ending the Warriors' win-streak.
Zaza Pachulia : Dallas Mavericks – 10.7 points per game, 10.4 rebounds per game. Zaza is a BIG reason why the Mavericks are 26-22, in sixth place in the Western Conference. Pachulia is 8th in the NBA in rebounding and seventh among centers.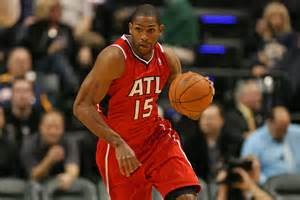 Al Horford : Atlanta Hawks – 15 points per game, 7 rebounds per game, 3 assists per game. Horford is one of the best passing big men in the league, but 2015-2016 has been far from his best season. Horford's field goal percentage (.507) is the lowest of his career since his rookie season in 2007-2008. His rebounding has decreased in each of the last three seasons, going from 10.2 rebounds per game in 2012-2013 to 7.2 per game in 2015-2016. His scoring has decreased from 18.6 points per game in 2013-2014 to 15.2 per game this season.
Jahlil Okafor : Philadelphia 76ers – 17 points per game, 7 rebounds per game. Okafor leads all rookies in scoring, playing on a terrible Sixers team. He appears to be well-worth the third overall draft pick from the 2015 NBA Draft, but his character issues are something worth noting, and playing in a losing culture like Philadelphia could be a bad combination for someone with loads of potential to be great, but more than enough evidence of a bad attitude to raise eyebrows.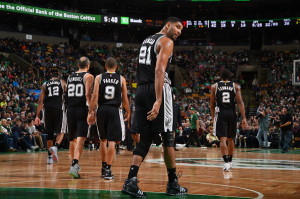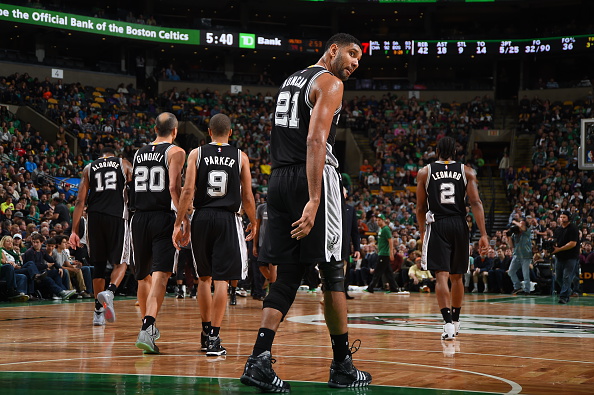 Tim Duncan : San Antonio Spurs – 8.9 points per game, 7.5 rebounds per game. The 39-year-old Duncan will go down in NBA history as one of the greatest power forwards to play the game. The addition of LaMarcus Aldridge has resulted in Duncan playing more time at center this season, and although his numbers are not eye-popping, it would be foolish to discount his potential to make a game-changing impact in crunch time.

NEO Sports Insiders Newsletter
Sign up to receive our NEOSI newsletter, and keep up to date with all the latest Cleveland sports news.