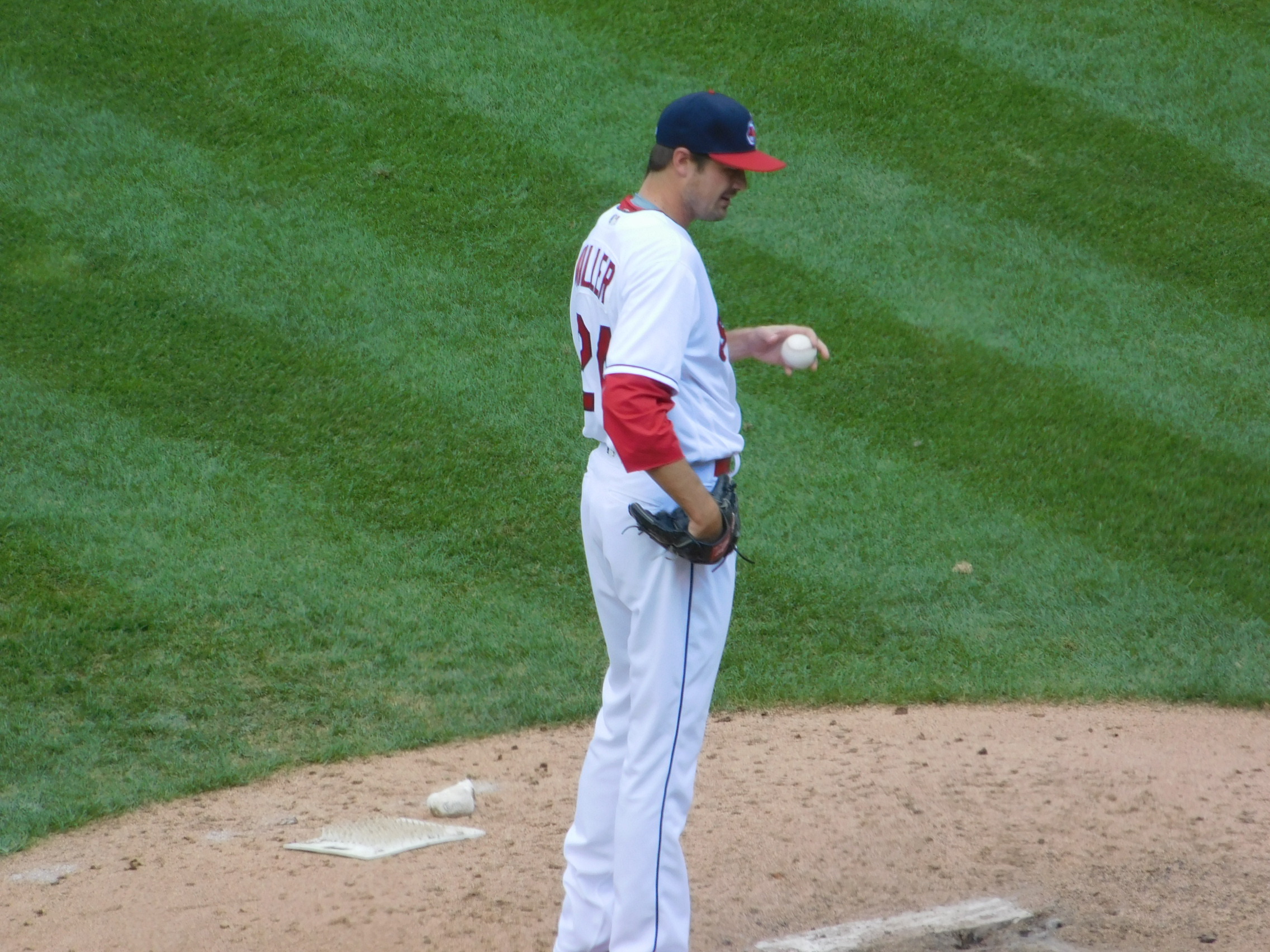 CLEVELAND– Indians reliever Andrew Miller threw a mound session on Wednesday prior to Cleveland's final game in a three-game series against the Cincinnati Reds.
Miller threw 39 pitches total, manager Terry Francona said pregame, taking a short break after his first 20 pitches and then throwing his final 19. Saturday will be the next time the lefty throws.
"I think every time he throws, he takes a step in the right direction," Francona said of Miller's progress. "He's getting to the point where he's ready to face hitters. And we're trying to figure out– because he does not like facing his own hitters. Which, I get it. So if he's not going to get the most out of it, we've even talked maybe about sending him down to Akron or something. Nothing's perfect. But we're going to get together and see what we think's the best thing. The good side of it is he's way more comfortable in his delivery. He even looks it. So he's trending in a good way, which is really obviously huge for us."
Francona also said he thinks there will need to be adjustments made when Miller actually does return– for example, not having him come in with bases loaded. It's also fortunate that the Tribe will have time to get Miller reintegrated into their bullpen before the postseason begins.
"We rely on him so much," Francona said. "We're fortunate that it's July and we have time to let him get on a roll. Because we've all seen what he can do when he gets on a roll. We've just got to do it right. And up to this point we have. I think we're going to get rewarded for it at some point because he's going to help us a ton."
And in order for Miller to help the team like they so desperately need currently, Francona and his staff know they need to build him up so that he can be more successful after this DL stint down the stretch of the season.
"You've got to do it right," Francona said. "If a guy comes back and you put a big load on him right away, that can kinda go against. Because they're not used to it. But I think if we build him up, I can see this being huge for us."

NEO Sports Insiders Newsletter
Sign up to receive our NEOSI newsletter, and keep up to date with all the latest Cleveland sports news.