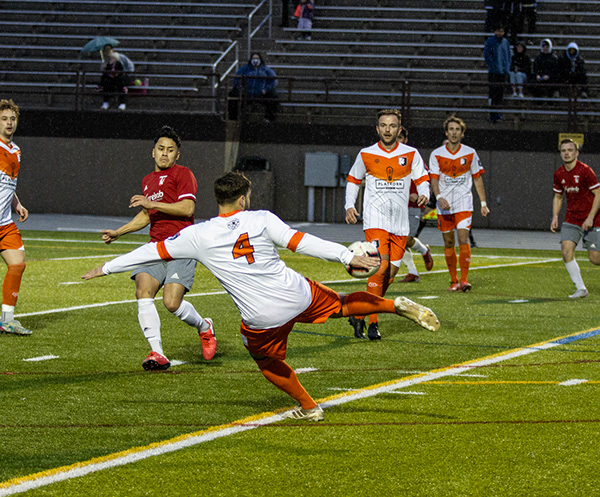 When Mikey Derezic, midfielder for Cleveland SC, was a senior at Lakewood High School in Lakewood, Ohio, his high school soccer career ended at his home field in a 3-1 loss to North Olmstead in the Ohio State District semifinals. Tonight, Mikey steps onto the same Lakewood pitch as a member of Cleveland SC, a member of the NPSL, to battle their rivals, Akron City FC. What an amazing turn for this former Lakewood Ranger and Cleveland State Viking!
Youth Soccer – How it started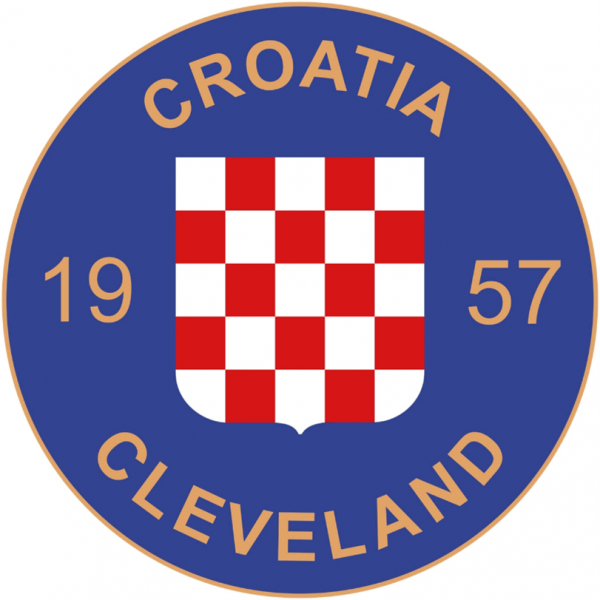 (Crest of Cleveland Croatian Soccer Club)
Lakewood High School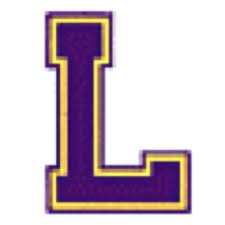 Lakewood HS is in the Division 1 category of Ohio High School Athletics. Their schedule always has state champions or consistently strong programs that they battle during the regular season. Mike's senior year, though it ended earlier than he wanted, saw him named First Team All-State, along with a former Columbus Crew and US Men's National Team member, Will Trapp.
"In high school playing under Coach Toth really opened my eyes. Coach Toth has played a huge role in my life on and off the field. He always taught me lessons through the game and implemented the lessons in the real world. I have to give a lot of credit to him for my success as an athlete and more importantly as a person. I could write a paper on Coach Toth and the impact he has had on my life."
Cleveland State Vikings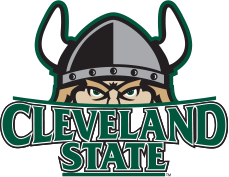 Mike continued his soccer career at Cleveland State University, a member of the Horizon League, under the coaching of Ali Kazemaini, himself a former Cleveland State grad. Kazemaini was a driving figure in Cleveland soccer with the Major League Indoor Soccer team, the Cleveland Force, where he won Rookie of the Year honors in 1984-1985. Mike, as a freshman under Coach Ali's tutelage, started 15 games his first year. In 2012 he helped the Vikings to their first NCAA tournament appearance since 1980.
"College was a different animal. Playing under [coach] Ali Kazemaini helped me further my game. I believe it was in college that my soccer took a big jump. Both high school and college play a big role in the player I am today."
Professional Soccer – Stop #1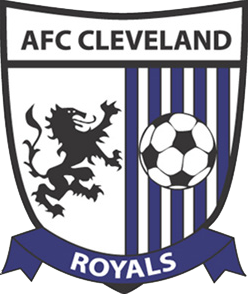 After CSU Mikey, the nickname he goes by, started playing for the NPSL club, AFC Cleveland. The Royals were in the NPSL since 2012.  Their first year saw them finish third in the Midwest Conference, a respectable place for a first-year club! They even made it to the Midwest Final.
His teammates during this time were players like Admir Suljevic, Vinnie Bell, and Ben Hryszko.  AFC Cleveland was a strong member of the Midwest Conference until they suddenly were forced to leave the NPSL.
NEWS: The #NPSL today announced the termination of the memberships of AFC Cleveland (@AFCCleveland) and Sports Club Corinthians USA (@SCorinthiansUSA) in line with the NPSL Bylaws for teams not in good financial standing with the league. pic.twitter.com/Teog7N61vM

— National Premier Soccer League (NPSL) (@NPSLSoccer) December 12, 2017
So, when Mikey heard this, a group of players convened. "When AFC Cleveland folded some of the guys reached out to Sam [Seibert, current owner] to start a new club. We all wanted to continue playing, so when I got the call from some of my teammates it was a no brainer." Thus, Cleveland SC was born. But what to do during down times?
Cleveland Crunch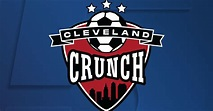 In 2021 Mikey and many of his current teammates on Cleveland SC started playing for the Crunch, a member of the MASL 2 (Major Arena Soccer League 2), a second tier level organization under the Major Arena Soccer League. The league is a good fit for those players that want to continue their soccer careers since the play starts in late November and runs to early April. Men who play in NPSL have a chance to continue staying fit and sharp. As is the case for Mikey, many of his current Cleveland SC teammates were with him on the Crunch roster.
"A lot of the older guys on the team have played together for quite some time. It's truly what makes this group special. Playing with the same group on Cleveland Crunch and Cleveland SC (CSC) has only made us better. Obviously the more we play together the better we know each other's strengths and weaknesses. Which makes the game become easier for us."
You can see this in their play with CSC. They know where each likes the ball on the pitch and their communication and fluid play is a great example of how playing together for this long contributes to effective team success.
Mike and Admir were the top scorers in all of MASL 2's 2021 season. They bring their successful efforts from indoors to outdoors.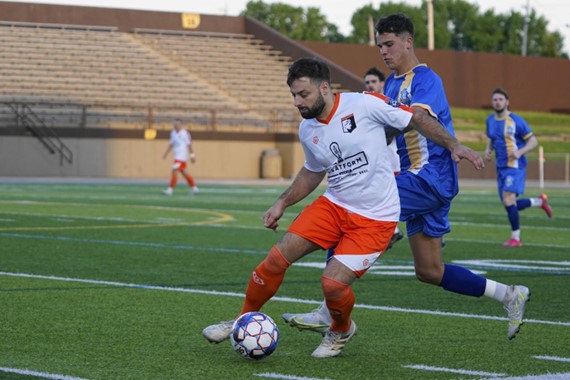 (Photo by Luigi Musto, @viperg98)
Cleveland SC
Mikey and his teammates sit currently in second place in the Rust Belt Conference for NPSL this season. Fresh off an 8-0 win over Akron City FC, Cleveland has seemed to bounce back from their first two game losing streak in over three years!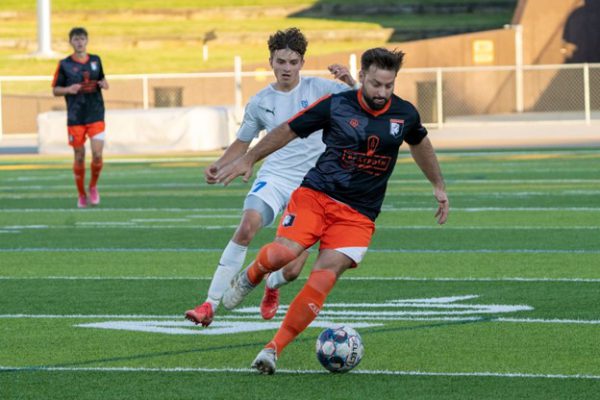 (Photo by Josh Troche, @pedalstomper78)
Vlad Muresan, the Cleveland coach, and Mikey have a keen respect for each other, and it stems from their playing days together. "Me and Vlad go way back. We played together on the Cleveland internationals academy team and we also played against each other when Lakewood High played St. Ignatius. To keep it simple, the transition has been very easy. He has a European mentality which fits with our team very well."
Mikey is currently working on "[j]ust staying sharp and fit… [and] helping the younger guys and giving examples for them to follow." In short, being a leader, the team can count on.
Many people don't realize that as a semi-professional team these men do not get paid.  They have full time jobs. They play soccer for the love of the game, the camaraderie of teammates, and to win. "Winning championships [is] a highlight, but the best memories [are] made in the locker room and practices. That's where you really get to know teammates and create long lasting memories."
Mike's current way to pay the bills? "I currently work at Lubrizol. Work is very flexible for me which allows me to do the things I love."
Family
When soccer is over, Mike likes to hunt and camp. But really, he prides himself on how much his family has been involved in this endeavor. "Family has always been a big support. My girlfriend has been a great addition to my cheer squad. I have to give her a lot of credit putting up with my traveling for soccer and getting the house ready to move in. Takes a special person to understand that commitment and support me along the way."
(From Mike's Twitter page, @MDerezic17)
And this is the story of so many of these players. So, as Mike steps onto the pitch tonight, all his Croatian family support for his soccer from youth games through the professional matches will come full circle on his high school field. Pretty cool for a young man from Cleveland!

NEO Sports Insiders Newsletter
Sign up to receive our NEOSI newsletter, and keep up to date with all the latest Cleveland sports news.