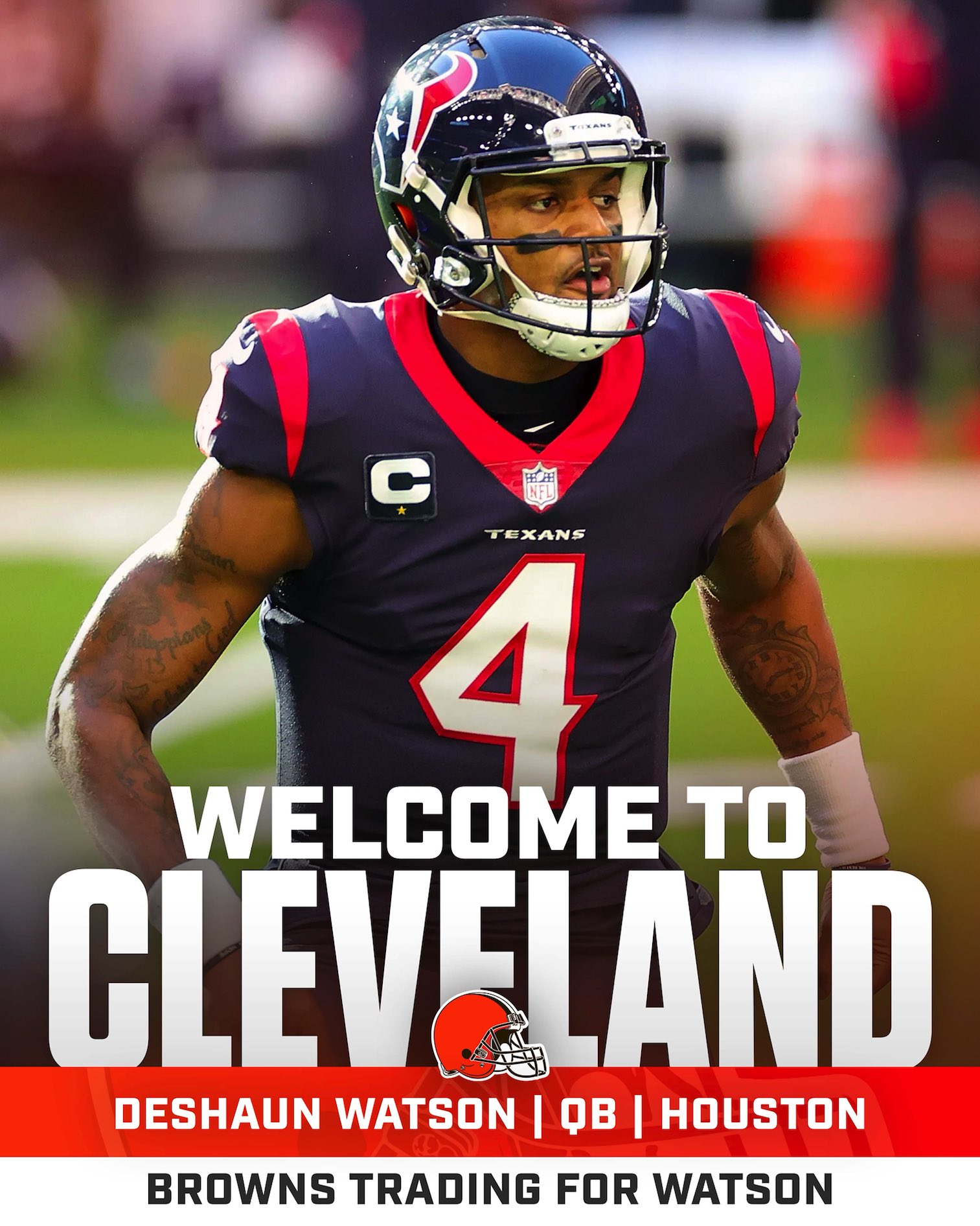 DESHAUN WATSON TO CLEVELAND?
Yes it is now Official. By Kevin McAndrews
Quarterback Deshaun Watson plans to waive his no-trade clause to the Cleveland Browns, sources tell me. Yesterday it was reported that Baker Mayfield requested to be traded and it was talked about across all platforms that the Browns will return to the Pit of Misery. Dilly! Dilly! Today that is no longer the case with the award winning Pro Bowl Quarterback out of Clemson selecting the Browns. Trade compensation still to be finalized with the Houston Texans, but Watson has made his choice: He will go to Cleveland, Ohio to play for The Cleveland Browns. The Cleveland Browns are giving Quarterback Deshaun Watson a new deal, per sources. Its reported to be $184M over the first four years of his contract. the 184 Million is a $48M raise over the original $136M he was scheduled to make over the same four years on the previous contract. He received only  a $12M a-year raise in that span with The Houston Texans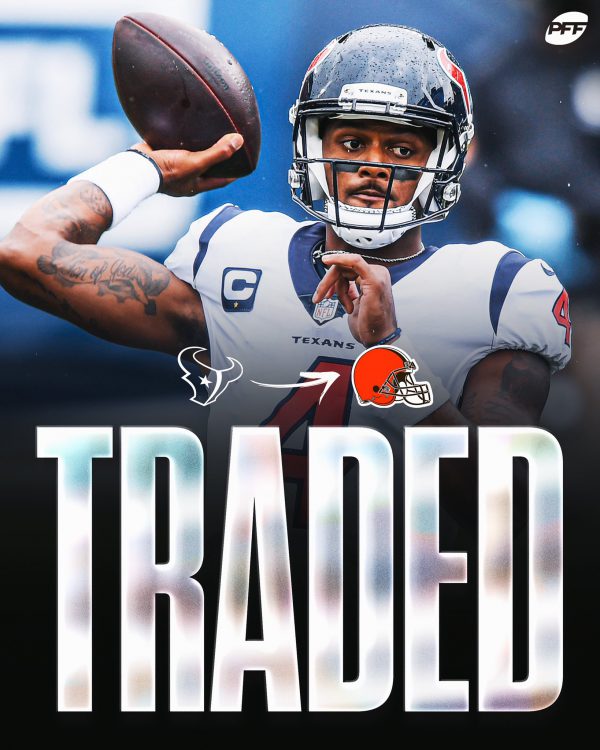 Its worth noting that it is being reported by my source "NO CLEVELAND BROWNS PLAYERS WILL BE A PART OF THE TRADE!" Thats was his or her exact words and their exact use of "Caps lock.". The Cleveland Browns are in the process of acquiring Deshaun Watson from the Houston Texans. The Browns reported to be Trading 5 NFL Draft picks and will be getting one back in return.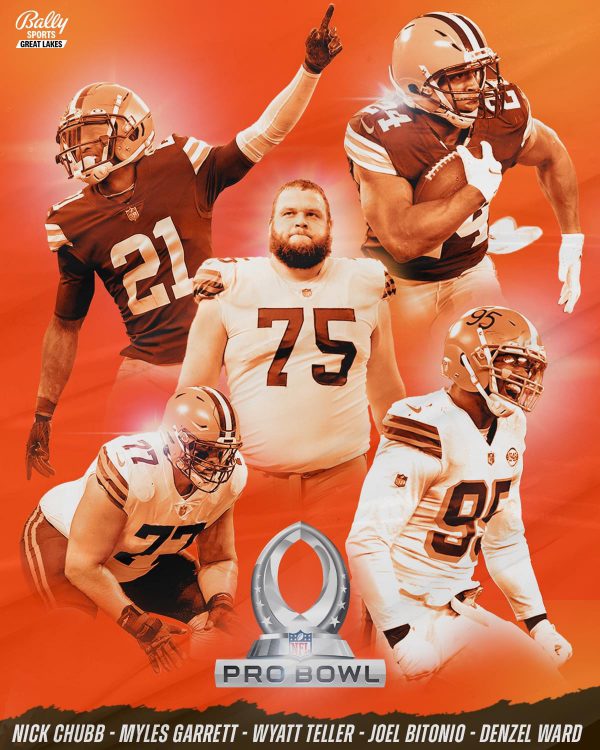 This is great news for The Cleveland Browns and the young core of Star Players they have been building up over the past 4 years. Especially so with the multiple reports every single day on Browns Twitter that Denzel Ward and Kareem Hunt will most likely be included in a Trade for Watson. It turns out this was not the case. Now the other 31 NFL teams social media accounts went from laughing at the Browns news this past week to being awfully quiet. The twists and turns this week at who will be the quarterback for the Browns has been exhausting for all of us! For now it would seem Owner Jimmy Haslem and GM Andrew Berry have completed their mission of finding the answer to who will be the new Quarterback that will end this never ending cycle of 30 Cleveland Browns Quarterbacks not being able to get the job done. thank you for reading this article! Please follow and subscribe to the fine folks  @neosportsinsiders.com. They are the reason I have a voice in The Cleveland Sports Community
Go Browns! Feel free to also follow me on Twitter, Facebook, IG under Kevin McAndrews @ Big Kevin Sports

NEO Sports Insiders Newsletter
Sign up to receive our NEOSI newsletter, and keep up to date with all the latest Cleveland sports news.