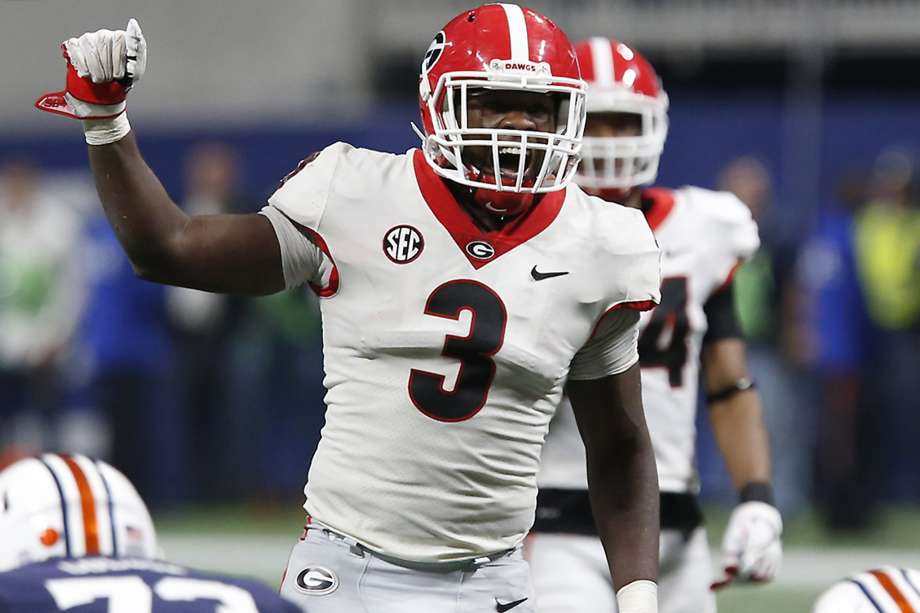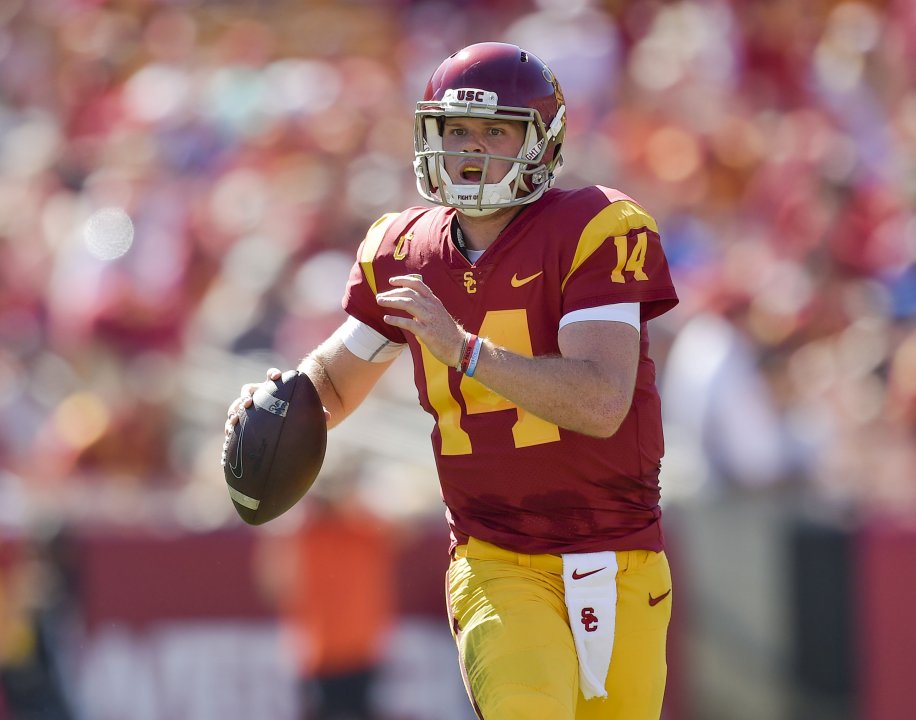 1.) Cleveland Browns- Sam Darnold QB USC
The hype around Josh Allen or Baker Mayfield to Cleveland continues to build. I think that would be a mistake because Allen poses the biggest risk of all the QBs and especially as the first one selected. There hasn't been much buzz around him and other teams like there has been with Cleveland. Baker has some physical limitations that I can't get over at one. Darold's name keeps getting mentioned around other teams and for good reason, he is the safest choice at number one and can lead the Browns back to the playoffs.
Previous: Sam Darnold QB USC
2.) New York Giants- Saquon Barkley RB Penn State
With Darnold gone this pick can come down to Barkley and Chubb. Barkley is the better player between the two but there are plenty of great RBs that can go in the next two rounds. Chubb is the elite pass rusher and there are not a lot of good ones in the draft. This is such a 50/50 pick but in the end I think they are looking for the most elite talent in a final run for Manning. With the recent success of teams like Jacksonville, Los Angeles, and Pittsburgh behind elite RBs the Giants get that offensive weapon they were missing. GM Dave Gettleman has shown he isn't afraid to draft a RB high either when he selected Christian McCaffrey in the top ten.
Previous: Josh Rosen QB UCLA *Trade Denver Broncos
3.) New York Jets- Baker Mayfield QB Oklahoma
The Jets traded up for a QB. Whoever they select needs to start right away and I can see it being Mayfield. He has played in the big games so the New York market should be a breeze for him. He is an accurate passer that if he can overcome some of the physical limitations can be a good starter in the league.
Previous: Baker Mayfield QB Oklahoma
4.) Cleveland Browns- Bradley Chubb DE NC State
Buffalo could be offering a nice ransom to move up to here to get ahead of Denver but I don't think Dorsey wants to move down and instead add another elite player to the mix. Looking at whose left on the board it will be Chubb versus Ward. Adding another elite pass rusher to go opposite Myles Garrett makes for a scary duo.
Previous: Josh Rosen *Trade Buffalo Bills
5.) Denver Broncos- Josh Allen QB Wyoming
Denver has Case Keenum to be their starter so they don't have to rush the next QB in. Allen has the higher ceiling than Rosen and at five it seems like a much more reasonable spot than one for him to go. He can sit back and develop for Denver until he is fully ready to go.
Previous: Saquon Barkley RB Penn State *Trade New York Giants
6.) *Trade Buffalo Bills- Josh Rosen QB UCLA
Buffalo did not trade Glenn to Cincinnati in order to move up to 12 to not get a QB in this draft. Indianapolis will still look to gain more assets as they rebuild the team. Buffalo gives up their two first round picks to get to 6 as Buffalo gets its QB.
Previous: Bradley Chubb DE NC State *Indianapolis Colts
7.) Tampa Bay Buccaneers- Derwin James S Florida State
Tampa is sitting back hoping that teams pass on Barkley and he falls to seven. Unfortunately he doesn't so they can look to improve the offensive line or the secondary. Ultimately I think they need a lot of help in the secondary and don't be surprised if James is the first one gone.
Previous: Derwin James S Florida State
8.) Chicago Bears- Quenton Nelson OG Notre Dame
Chicago has to do whatever it can to improve life for Trubisky. Getting him maybe the best guard to ever come out in the draft would be a nice start to the draft.
Previous: Quenton Nelson OG Notre Dame
9.) San Francisco 49ers- Tremaine Edmunds LB Virginia Tech
Reuben Foster is starting to become unreliable with all his off the field issues. Edmunds is a big LB that can play any of the LB positions and still has a lot of room to grow as San Fran continues to try and get back to where they once were just a few years ago.
Previous: Tremaine Edmunds LB Virginia Tech
10.) Oakland Raiders- Denzel Ward CB Ohio State
Oakland can go with the best defensive player available. With a choice between Ward and Smith, Ward has the rare physical traits for a shutdown corner which is going to be a lot harder to find than a LB so he gets the pick.
Previous: Minkah Fitzpatrick S Alabama


NEO Sports Insiders Newsletter
Sign up to receive our NEOSI newsletter, and keep up to date with all the latest Cleveland sports news.