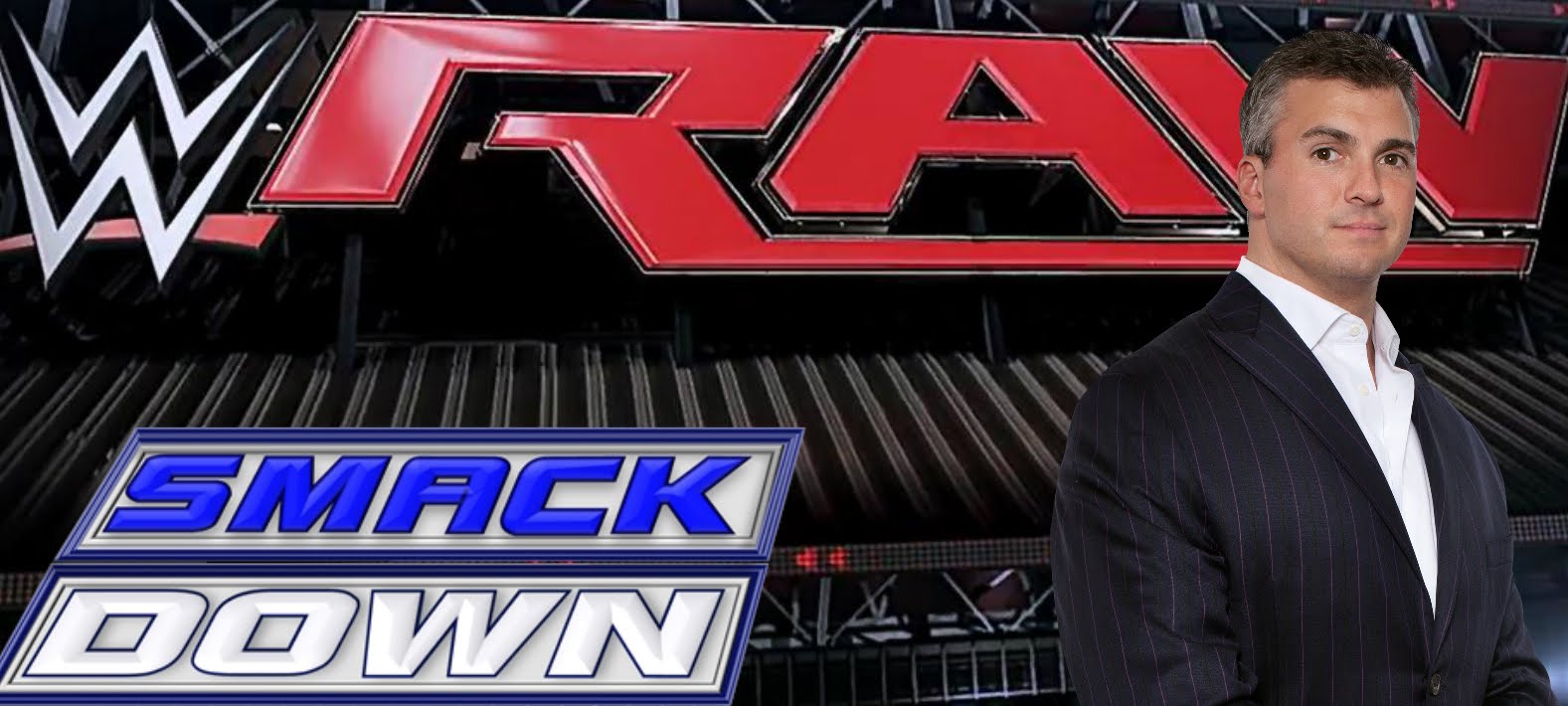 John Cena, Seth Rollins, Randy Orton, Sting, Luke Harper, Daniel Bryan, The Miz, Neville, Cesaro, and Tyson Kidd. These superstars are all inactive due to either injury and/or retirement. Yet despite a depleted roster, a 3-hour Raw, a 24-hour WWE Network, and lower ratings than ever before, WWE's solution is to do as Vince McMahon calls "SHAKE THINGS UP AGAIN!" The WWE Brand Split is where new opportunity arises. This article is not about how we would get to the draft or how The Undertaker has to lose to Shane McMahon at Wrestlemania. We will examine the actual draft and how the roster will come about.
Before we go through the picks, let's take a look back at some of the best WWE Draft moments.
2002 WWE Draft: Ric Flair drafts The Undertaker to Raw.
This was the only pure draft in the Brand Extension era as Ric Flair and Vince McMahon picked their guys without any randomization. It was also the only draft in which the draft has to happen from scratch. But as seen in the clip below, there was actually somebody who was pissed about going to Raw. Yes kids, that actually happened.
2004: Paul Heyman (or John Cena) drafts Triple H to "Paul Heyman Smackdown!"
A pick that only lasted for a night, but it sent huge shock waves to the WWE audience. In 2003, Raw was built around Triple H. Smackdown had Brock Lesnar but he left for the NFL so they were looking for a new franchise guy. For two hours, they thought they had one in Triple H. By the end of the night, Triple H was traded back to Raw and Paul Heyman quit after being drafted to Raw.
2005: John Cena is drafted to Raw.
WWE decided to make the randomized draft a one month process. So one new superstar would join the other show each episode during June 2005. The first pick was the most popular wrestler in the entire WWE in Cena. This night truly began the Cena era in WWE.
2008: Jim Ross drafted to Smackdown–Michael Cole drafted to Raw.
Even announcers weren't safe from being drafted. In 2008, Smackdown was moving to My Network TV and they wanted to boost up the blue show. Meanwhile, McMahon wanted the younger Cole to become the new voice and face of WWE with him moving to their flagship show. Ross was ready to quit WWE that night.
This is what the draft can create at its best, new opportunities for talent, writers, and the television audiences. But in order for Brand Extension 2.0 to work, the storylines must be compelling without watering down the product. Below is the reported names with the new brand split then my picks.
Mock Draft (Shane McMahon with Raw & Triple H/Stephanie McMahon with SD)
Monday Night Raw:
John Cena
Kevin Owens
Nikki Bella
Wyatt Family
Alberto Del Rio
Charlotte
Seth Rollins
Randy Orton
AJ Styles
Sasha Banks
Bayley (From NXT)
Samoa Joe (From NXT)
Stardust
The Usos
Ryback
Goldust
Big Show
Naomi
Sami Zayn
Titus O'Neal
R-Truth
The Miz
Social Experiment
---
Thursday Night SmackDown:
Roman Reigns
Dean Ambrose
Dolph Ziggler
Paige
New Day
Rusev
Chris Jericho
Sheamus
Becky Lynch
Natalya
Finn Balor (From NXT)
Eva Marie (From NXT)
Neville
Dudley Boyz
Kalisto
Sin Cara
Kane
Tamina
Summer Rae
King Barrett
Tyler Breeze
Mark Henry
Any part-time guy (Lesnar, Undertaker, Rock, etc…) always show up on Raw so those guys don't count. These are just the full-time guys. Raw and Smackdown each get 2 NXT wrestlers. As far as what to do with championships, they may do separate World championships like before. Since we assume Roman Reigns will win the WWE World Title at Wrestlemania and go to Smackdown, they would make the new Raw championshp. I'll break that down during my Wrestlemania picks.

NEO Sports Insiders Newsletter
Sign up to receive our NEOSI newsletter, and keep up to date with all the latest Cleveland sports news.