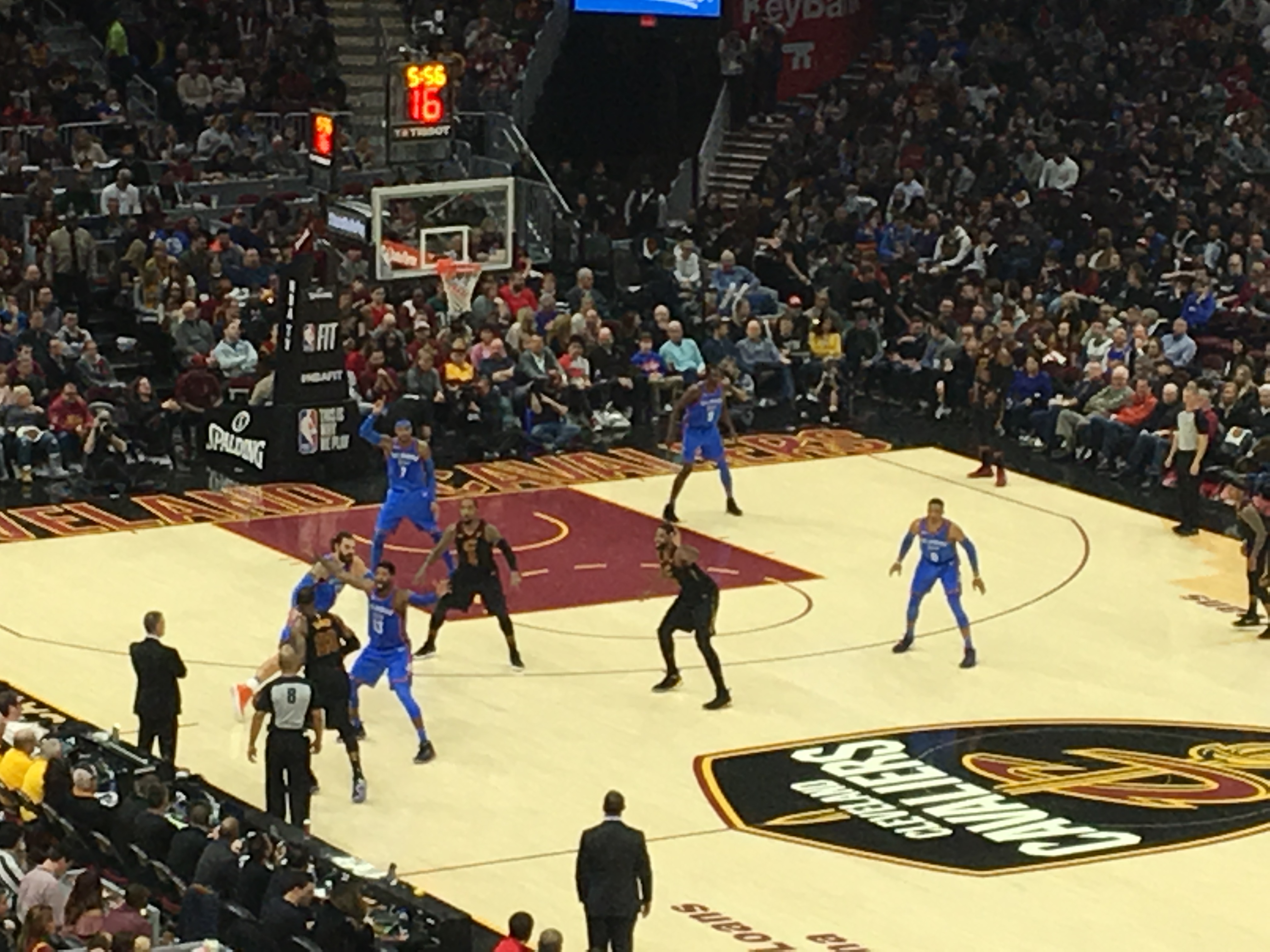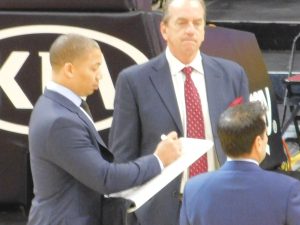 2. … But how exactly do you fix it?
This loss was another ugly one, and as Lue was asked postgame, it almost seems as though every time one problem is solved, another pops up. Everything from fundamentals to trust appears to be an issue. But what exactly are the solutions?
"We kind of have these internal conversations, but I think the biggest thing that can happen is can't no one be sensitive to whatever needs to be fixed," Wade said. "There's 13 things that's wrong and say coach decides to point out one thing and you're the one that he points out, you can't be sensitive to it. You've gotta understand that you can be better, and this can be done better. So, we have to take accountability."
Wade says guys can't be sensitive when it comes to fixing the team's problems pic.twitter.com/BS2SXkHUmz

— Ashley Bastock (@AshleyBastock42) January 21, 2018
Isaiah Thomas offered up a similar assessment.
"We gotta really look in the mirror at ourselves and get some pride," Thomas said. "I think we need to hold everybody accountable a little more and I think that's the biggest thing right now, if guys ain't doing the right job they need to come out the game. And that's just what it is. It's never personal, it's doing what's best for this team."
But as patience run thin and as frustrations grow more prominent, is a major trade on the horizon? Is Lue's job at stake (Spoiler: the answer to the second question is likely no as he has significant money remaining on the five-year $35 million extension he signed after the Cavs won the Finals)? James said he hopes not when asked about the latter.
"I would hope not, but really don't know," James said. "I don't know what's going to happen with our team. I have no idea what conversations have been going on. Me personally, I've been trying to stay as laser-sharp as I can to keep my guys ready to go out and play. Obviously it hasn't resulted in wins, but I gotta stay fresh mentally as much as I can with the struggles. I can't worry about job security and trades and things of that nature."
But it comes down to the fact that this is not a one issue fix for Cleveland. There are many problems that have to be addressed, and fast, before this team goes even more off the rails
"We all have to be better," Lue said. "It's not one person or one section of blame. It's everybody and we all have to be better."