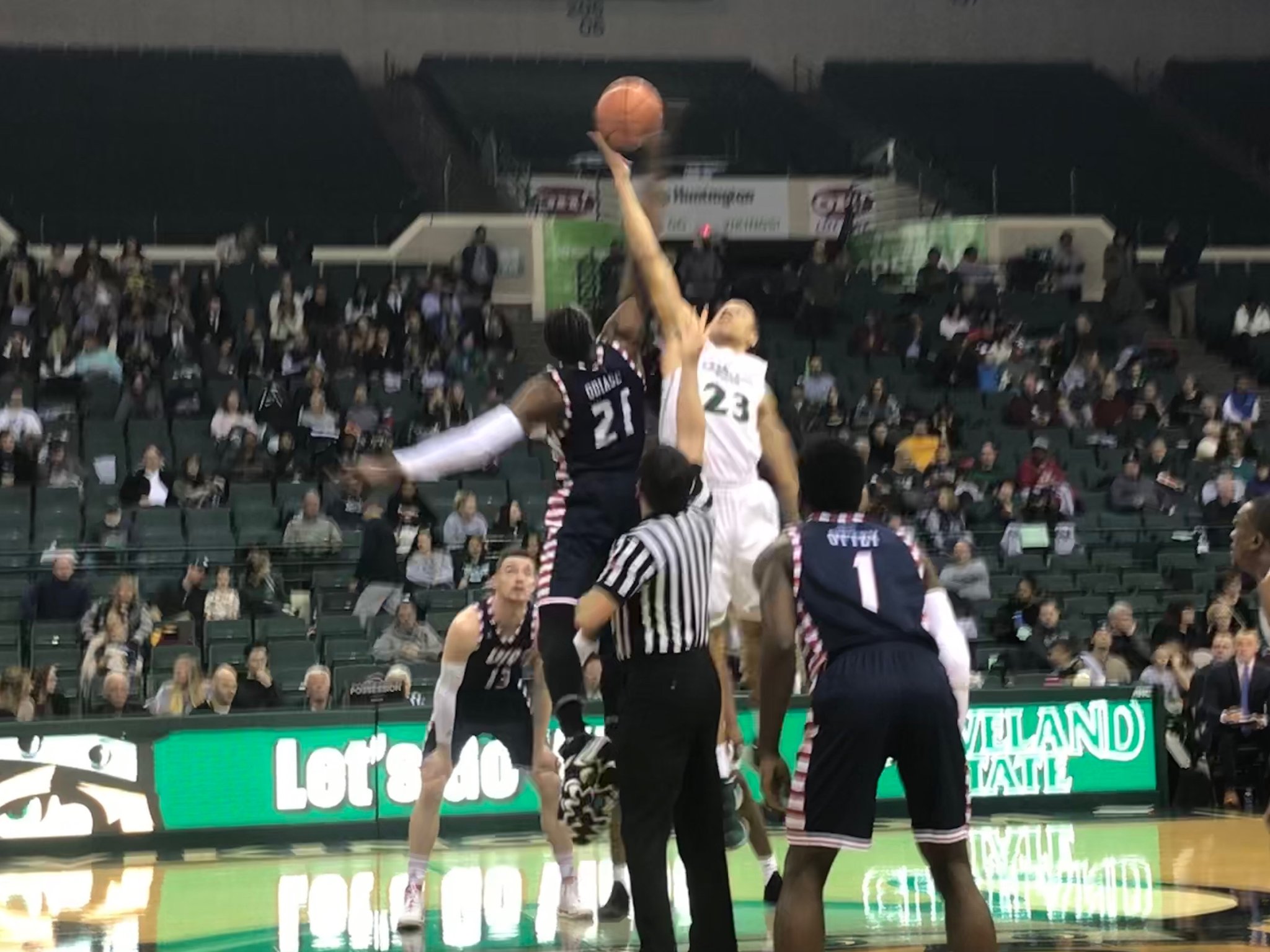 This Cleveland State Vikings recap is brought to you by http://www.sweetiescandy.com/ http://www.mdgflooringamerica.com/ https://www.yuzulakewood.com/ https://rocketfizz.com/ http://www.extremepumpitupfitness.com/ http://www.rlnhomehealthcare.com/
Cleveland State only trailed by two points at halftime, 40-38 and appeared right in contention for a second straight win.  Sadly, for the Vikings, UIC took over from there and it was over minutes into the second half.  The Flames burned them by scoring 11 of the first 13 points, taking a 51-40 lead and never looking back.  The Vikings would eventually fall 87-80.
Down by 20 with under 8 minutes to go in the game, the Vikings did show that heart they are known for, scoring 12 straight to cut the lead down to 8 with a little over two minutes to go in the content.  It would prove to be far too little, far too late however.
Leading the Vikings attack was sensational freshman Tyree Appleby, who finished with 19 points, 6 assists and 7 rebounds.  The freshman continues to show a world of promise.  He was one of four Vikings to finish with double digits points as Cash Thomas had 13 with 11 coming from the line, Kenny Carpenter 10 and Jamarcus Hairston finished with 16 points alongside of 7 boards.
The Flames were fueled by a trio of scorers that proved to be unstoppable all night. Leading the way was Godwin Boahen with 18 points in only 24 minutes of playing time.  Jordan Blount had a double double with 17 points and 11 boards while Tarkus Ferguson chipped in with 16. 
The Vikings fall to 5-16 on the season, and 2-6 in the Horizon League. The Vikings are next back in action on the road this Thursday at Green Bay.