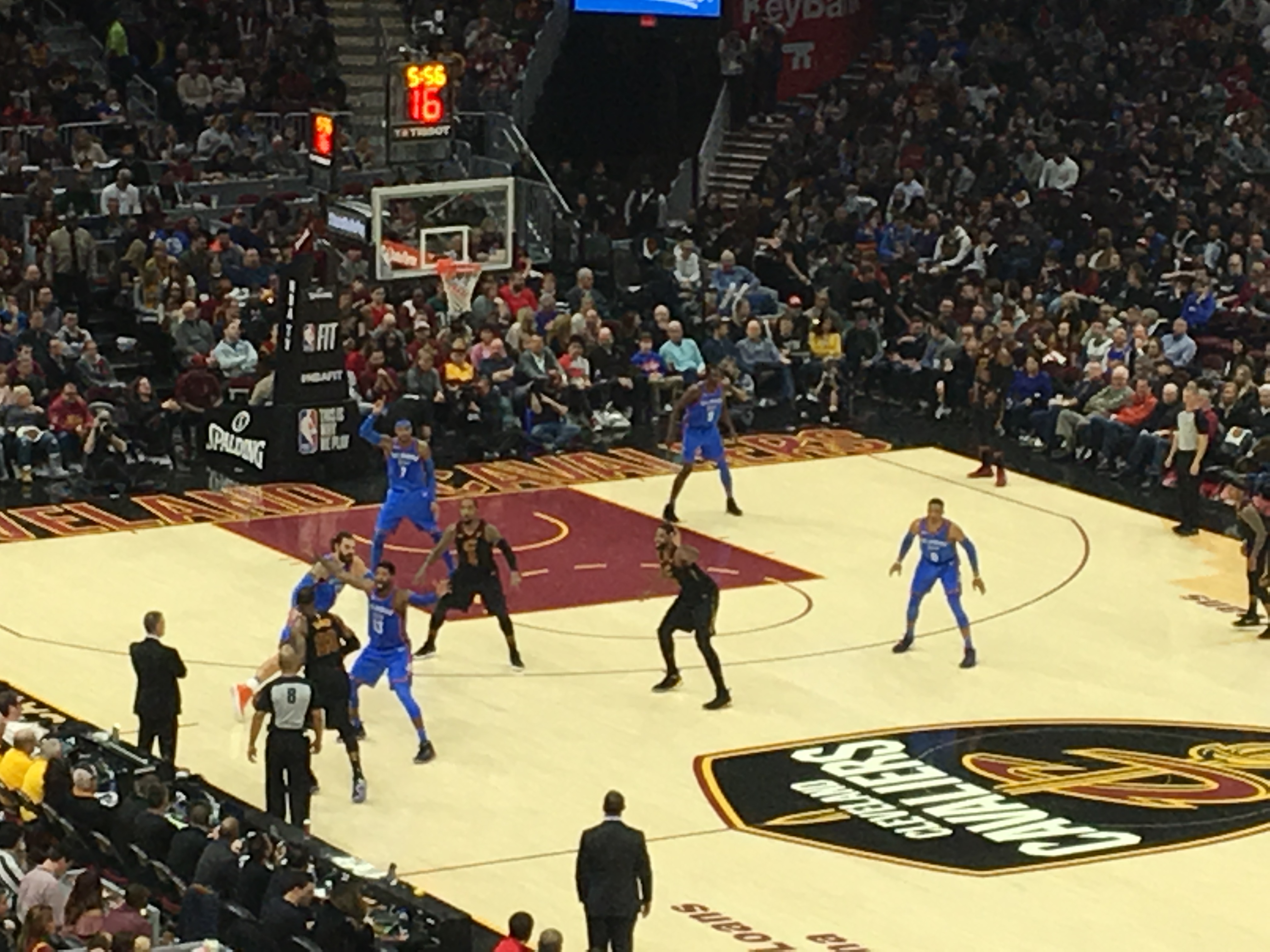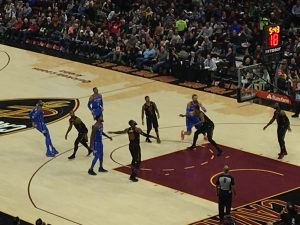 1. No defense…
The Thunder starting lineup absolutely dominated the Cavs on Saturday. Paul George led the charge with 36 points, while Carmelo Anthony had 29 and 10 rebounds. Steven Adams had 25 points on 12-of-13 shooting from the field with 10 rebounds of his own. Russell Westbrook was one rebound shy of a triple-double with 23 points, 20 assists and nine rebounds.
It was a shellacking. As head coach Tyronn Lue said after the game, "you score 124 and lose by 24, that's tough to swallow."
And with good reason. Giving up 148 points ties a franchise record for the Cavs. They last gave up that many points on Jan. 2, 1972 against the Philadelphia 76ers.
"I don't think I've ever in my basketball life gave up 148 points, not even probably playing video games," James said. "They got everything that they wanted. Inside, outside, they had it moving. Big Adams is a monster. Russ controlled their whole tempo. Paul George started off hitting threes. Melo– They were all solid. We scored 124 and still lost by 20. A lot to break down. We got an 11:00 practice tomorrow. It's going to be so much to break down. I'm looking forward to it. It's just a really bad, really bad loss on our part."