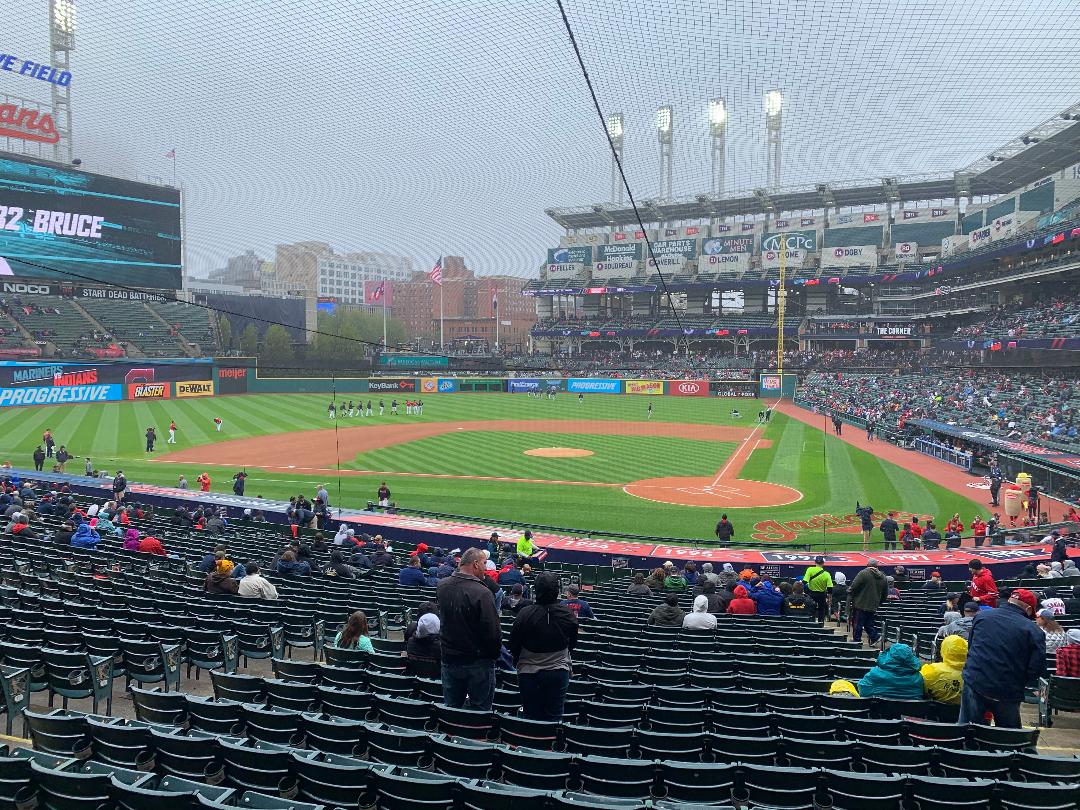 CLEVELAND – The Indians Tuesday night dropped their second straight at Progressive Field to the Oakland A's by a final of 5-3.
Oakland has done it's job against the Indians thus far in 2019, winning four of five games playes.
Indians starter Trevor Bauer took the setback, falling to 4-3 on the season after taking the loss. The Indians fall to 25-22 on the season, 3-3 on their 11-game homestand.
The A's improve to 24-25 on the season.
The Indians would jump out to an early as Francisco Lindor would hit his 7th home run on the season. He is now third all-time in organization history with lead-off home runs. Only behind Grady Sizemore and Kenny Lofton.
The A's would quickly comeback and gain the lead as they would score three runs in the next two innings. Mark Canha hit an opposite field two-run home run to right and that would help propel the A's to a 3-1 lead. Carlos Santana would hit his 8th home run on the season. Bringing the Indians back within a run. 
Rookie outfielder Oscar Mercado would get his third RBI on the season. Making the game 4-3 A's all the way to the eighth inning. Jurickson Profar hit a home run in the top of the eighth inning. That gave the A's a 5-3 lead.
Former Akron Zip Chris Bassitt was on the mound for the Oakland A's tonight. The Ohio native would give up 2 home runs verse the Indians tonight. But would struggled with his command tonight as well. He would walk 6 batters tonight.
Chris Bassitt final line: 
3.2 innings, 3 hits, 3 runs, 3 earned, 6  walks, 6 strikeouts, 2 home runs, 2.48 ERA.
Bauer struggled against the A's. He hit three batters tonight and gave up 4 runs on 4 hits. Bauer threw a season high 123 strikeouts. Usually, that would mean he got deep into a ballgame and was lights out. Tonight, that wasn't the case. Bauer struggled with his command and didn't use much of his curve-ball that gave him a ton of success last season.
Here is Trevor Bauer final line: 
6 innings, 4 hits, 4 runs, 4 earned, 4 walks, 5 strikeouts, 1 home run, 3 hit batters, 3.95 ERA
Injury update: Indians starting catcher Roberto Perez left the game with a head injury. The Indians haven't announced the details of the injury. Last announced he was currently undergoing evaluations for the injury.
Follow: @Tim_Whelan216

NEO Sports Insiders Newsletter
Sign up to receive our NEOSI newsletter, and keep up to date with all the latest Cleveland sports news.