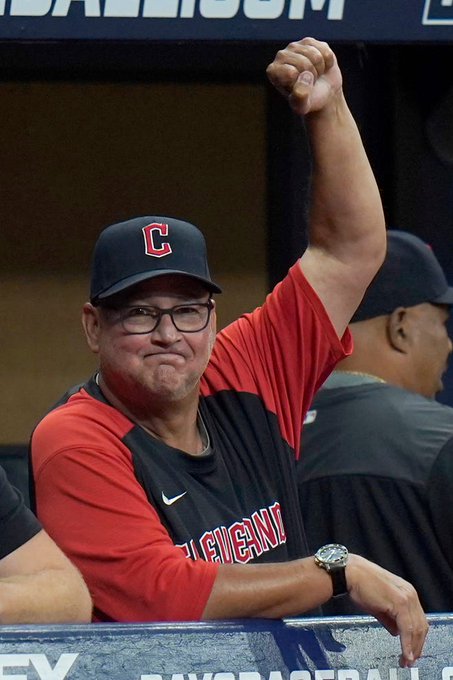 BASEBALL FORMULA 101: 
Play .500 baseball on the road, and win at home.  
If you incorporate Baseball Formula 101 into your plan for a 162 MLB game schedule and are successful, your club will be playing baseball in October.
It's not rocket science. 
We're not asking you to boldly go where no man has gone before. 
We're not asking you to collide protons at the speed of light. 
We're not even asking you to open one of those "clamshell" plastic, radio frequency sealed packages.
All of those tasks require complex mathematical formulas and a chain saw for the earbuds packaging. 
All we want is a World Series Title.
Is that too much to ask? 
Asking is one thing, expecting is a completely different ballgame. 
Baseball is hard. 
In "Moneyball", there's a scene where Billy Beane is sitting in Scott Hatteberg's living room, telling him not to worry, playing 1st base in the major leagues wasn't that hard. 
Beane, looking for some support, turns to Ron Washington who's along on the recruiting trip, and says, "Tell him Wash."  
Brent Jennings should have been at least nominated for an Oscar on his deadpan delivery of the line:
"It's incredibly hard." 
"It's incredibly hard."

MONEYBALL (2011)#BradPitt #ChrisPratt #BrentJennings #AaronSorkin

— Michael Warburton (@MichaelWarbur17) April 2, 2023
Baseball is hard. 
Getting to and playing October baseball is incredibly hard. 
Well, don't fear Guardians fans, I believe we are in luck. 
Formula 101 wins in baseball. It gets you a ticket to October. It's not easy, but it is doable, and Tito Francona's teams successfully incorporated that formula, seven out of the ten seasons he's been running the show over there at the Corner of Carnegie and Ontario. 
If you can play .500 baseball on the road and be a little better than .500 at home, you will play October baseball 99% of the time. Nothing is guaranteed. 
Baseball man. What can I tell you? 
Asking the Guardians to win a World Series is fair. Expecting them to win one is a bit impertinent. 
I absolutely, more than anything, and yes, that includes a Cleveland Browns Super Bowl, want a Cleveland Guardians World Series Championship. 
And I've asked for one every single year. Since 1975. 
1975
Christmas, 1975, and I asked Santa for a Star Trek, Captain Kirk action figure. 
I got Dr. McCoy. Bones.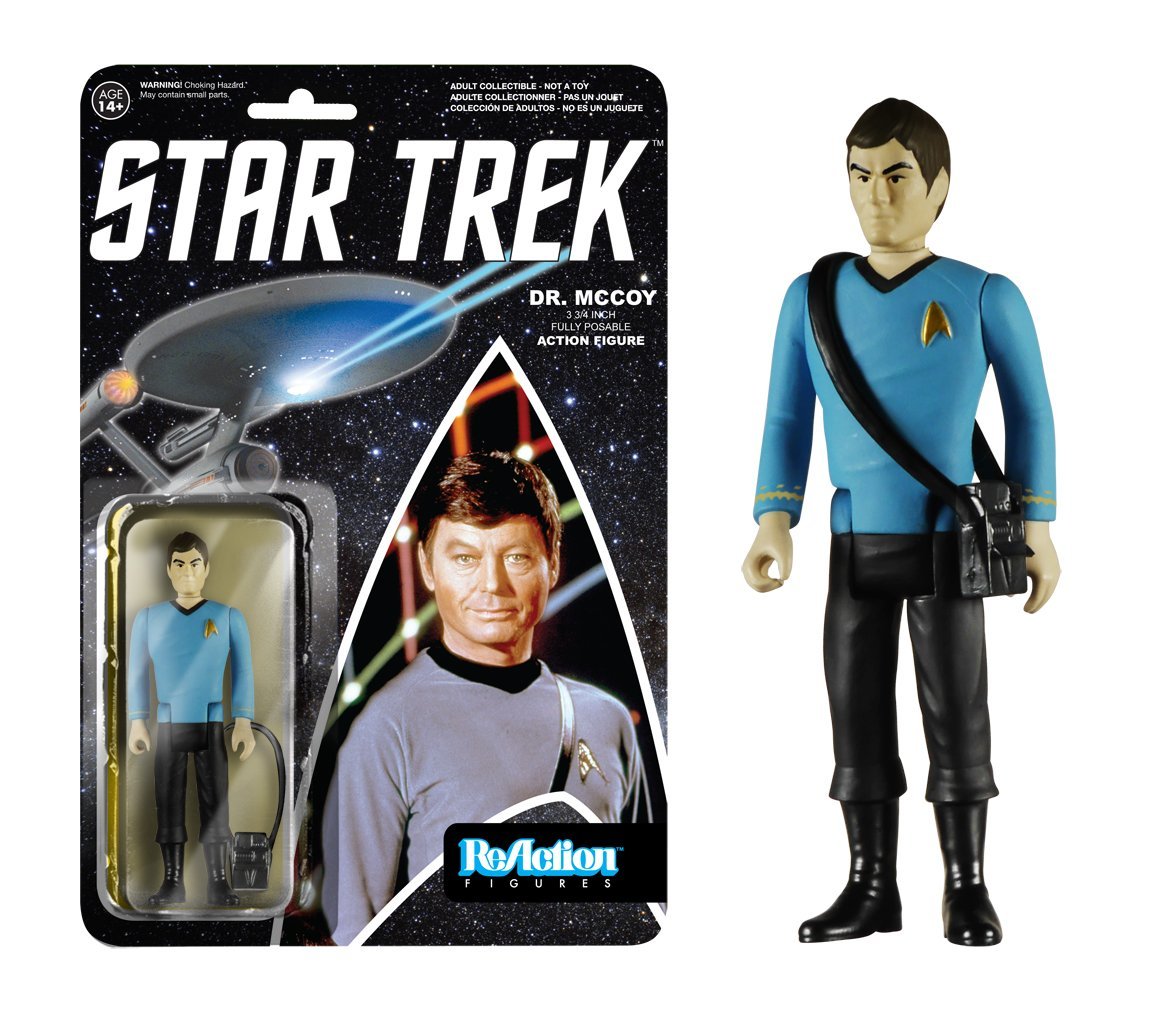 I mean, I was still aboard the enterprise, I was still an officer, but damn it Jim. I really wanted to command The Bridge; instead I'm stuck below deck with the engineer.
Scotty? 
Or a swivel chair next to Lieutenant Uhura. 
I don't need to tell you there was a let down. 
Regular Season Baseball
April to September Major League Baseball is hard. 
I too, have a tendency to forget this when I watch Jose Ramirez seemingly with zero effort, drive a pitch to the right center field power alley with a flick of the bat. 
Then I see how hard baseball really is when a pitcher sits in a dugout with his head in his hands after getting pulled following only one inning of work in his first start of the season in the books. 
That's going to happen when your 4-seam fastball starts getting handed its lunch at a diner in the middle of the plate called The Wheelhouse. 
Baseball will humble you in a hurry. 
Playoff Baseball
October baseball is far different than any other kind of baseball on the planet. 
October baseball is pressure. The stakes are raised, the level of play intensifies. 
They're playing for keeps. 
-You have 312 of some of the most elite ball players on the planet.
-12 teams play win or go home series of five, then seven games in the last rounds. 
-26 men on one team hoist The Commissioner's Trophy. 
The goal in Spring Training is to win The World Series. That's the goal. The tricky part is putting yourself into position to have that opportunity after 162 games played over the course of 196 days. 
All I can ask is they give themselves a shot.
With Tito Francona standing on the top step of the dugout every night , we have the best guy that gives us the best shot at getting a ticket to the show. 
2022
Last season the Guardians went, 92-70. 
46-35  at home. 
46-35  on the road. 
It was a dead heat. They were just as good on the road, as they were at home. 
The season ended in late October after taking the Yankees to Game 5 of the A.L.D.S. 
The #Yankees defeat the Guardians to advance to the #ALCS. The Astros await them in Houston for the third time in six years. #Postseason pic.twitter.com/yIO0PcoNnN

— Tony Genualdo (@tgenualdo_) October 18, 2022
Man, I hate the Yankees. 
2021
In 2021 we went 80-82. 
The season was a scratch as Tito battled health problems and managed the club for only 60 games. 
2020-Covid
2020 was the Covid shortened season going 35-25 and the club managed to win at home and played over .500 ball on the road. We were swept by the Yankees in the best of three Wild Card Series. 
The Indians and Yankees were delayed for nearly an hour with no rain at Progressive Field, only to start playing amidst heavy rain, which caused another delay in the bottom of the first. MLB made the call on the initial delay… but why? Photo: https://t.co/a4YA4W2Cro pic.twitter.com/HBbAFfqCVl

— clevelanddotcom (@clevelanddotcom) October 1, 2020
ICYMI, The Yankees scored 22 total runs and hit 7 HR in their Wild Card Series sweep over the Indians.

That's the most runs scored and HR all-time through a team's first two games of a postseason.

New York will now take on the top seeded Tampa Bay Rays in the best of 5 ALDS. pic.twitter.com/XKiLLYgOSd

— ESPN Stats & Info (@ESPNStatsInfo) October 1, 2020
Man, I really hate the Yankees. 
Over the 10 years Francona has been on the job in Cleveland, his ball clubs finished with a winning record at home and on the road seven of those 10 years. 
2017
In 2017 The Indians won a ridiculous 53 games on the road. The 22 game win streak played a huge role in that obscene road win number. We lost to the Yankees in Game 5 of the Division Series. 
To the ALCS! #PinstripePride

Yankees come back from being down 0-2 in series to take out top-seeded Indians on the road in Game 5 pic.twitter.com/wq0zR6LqVf

— Bleacher Report (@BleacherReport) October 12, 2017
I really, REALLY  hate the Yankees. 
2016
During the 2016 World Series season they won 53 at home and went three games over .500 on the road. In the 10 year span of Tito-ball we made a World Series appearance, six playoff appearances and had the second-longest winning streak in Major League Baseball history. 
Happy side note from 2016 
2016 marked the third time in four years, the Yankees failed to make the playoffs finishing 4th in the East. 
F the Yankees. 
Cleveland baseball has been very good under Terry Francona. 
All of this isn't to excuse the lack of a Championship. I'm not making excuses, nor am I satisfied with,
"Almost, maybe next year." 
I also realize, BASEBALL IS HARD. 
It's the Payroll! Or is it?
The New York Yankees will spend $200 million dollars this season on payroll. They consistently break the bank trying to buy a Championship. 
Their last World Series win was in 2009. 
In 2022, the LA Dodgers spent $228 million dollars on payroll. They won the 2020 World Series. Before that, 1988 was their last World Championship. 
32 years between Championships. 
That's like 38 years and change in Klingon years. 
October Baseball is hard, and October Baseball doesn't care if your payroll is $238 million or $91 million. 
The variables that come into play throughout the 6+ months of a MLB season range from injuries, trades, call ups, slumps, hot streaks, suspensions, umpires, and a litany of daily problems.
All of the above (Did I mention the umpires?) make winning a World Series difficult. It takes a combination of talent, health, luck, management and yes, umpires. 
Baseball has even upped the ante and added clocks. 
Wonderful. 
Disappointment vs Expectations
Since 1975 I've waited for a World Series title. And yes, I've always felt disappointed, even let down. But I've asked, and they've tried. Most years. That's all I ever expected.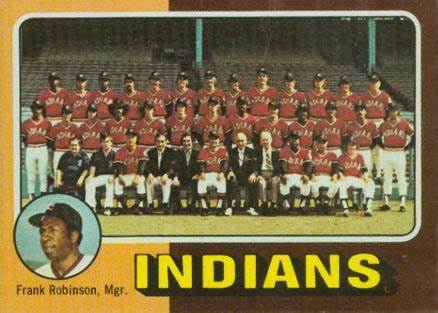 1975 Cleveland Indians
Now I may not have been ordering the Photon Torpedoes fired from the Captains chair on the Bridge of the Enterprise with Lieutenant Uhura clinging to my arm back in 1975, but I didn't expect Captain Kirk for Christmas, I just asked for him. 
So, although not finding Kirk under the tree with his Phaser set to awesome was disappointing, it did not ruin all the fun of the entire Christmas and the Holiday season. 
Just like the Cleveland Indians/Guardians not winning a World Series since I began asking in 1975, it never ruined an entire season. I'm sure I've been disappointed, even let down, but in the end I realize, baseball is hard. 
Your 2022 Central Champs!
Today we have our young, exciting reigning Central Division Champion, 2023 Cleveland Guardians.  
Skipper Tito Francona is once again at the helm and has them poised to incorporate Baseball Formula 101 that will provide them with an opportunity to play for a Championship in October. 
giphy.com
After 48 years of asking for a World Series Championship, and, still being fully aware how hard baseball is, I also know how hard this young ball club plays the game of baseball.
I have them winning 94 games, with home/away splits similar to 2022 and winning the Central Division Title on their way back to October baseball.
If the 2023 Guardians end up falling short, it will be disappointing, but still, from all indications, it's going to be a hell of a ride. 
Imagine though, if this brazen young ballclub is the squad to finally win it all? Well beam me up Scotty, because that will make it all, a hell of a lot sweeter. 
But what do I know?

NEO Sports Insiders Newsletter
Sign up to receive our NEOSI newsletter, and keep up to date with all the latest Cleveland sports news.