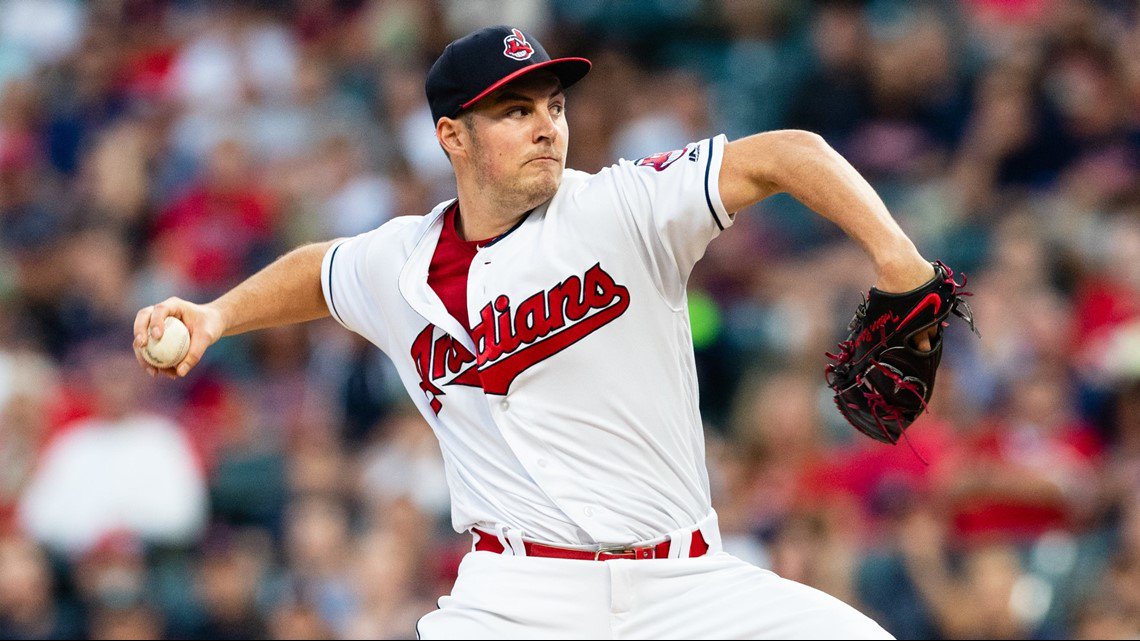 CLEVELAND– The Indians look to bounce back against the Oakland A's after a failed attempted at a comeback last night. The Indians got within one run but a two-run home run by A's third baseman Matt Chapman put an end to that.
In the end, the Indians fell to the A's 6-4. The tribe is 1-3 verse Oakland this season thus far. Cleveland comes into tonight's game with a record of 25-21. They are 5.5 games back of the Minnesota Twins for first place in the AL Central. The A's are 23-25 on the season. They are nine games back of Houston Astros in the AL West.
On the mound for the tribe is right handed pitcher Trevor Bauer. It's been an up and down year for Bauer. He is 4-2 on the season with a record of 3.76 ERA. Bauer faced the Baltimore Orioles last time out. He went 5 innings, 7 runs, 7 earned, 2 home runs, 4 walks, and 3 strikeouts.
Bauer hasn't been fooling anyone with his pitches. Look for Bauer to use his curve-ball and off-speed pitches in order to get batters off-balanced.
For the A's right handed pitcher Chris Bassitt will be on the mound tonight. He is 2-1 on the season with a record of 1.93 ERA. Last time out, Bassitt earned a win verse the Detroit Tigers. He went 8 innings, 4 hits, 2 walks, 7 strikeouts. He gave up zero runs against the Tigers.
In his career, Bassitt is 6-15 with an ERA of 3.58. His sinker is averaging 91.9 mph this season. It's a big reason why he's having success. Against right handed hitting, he has an ERA of 0.56. RH hitters are batting .188. He struggles against left handed hitting. Though LH hitters are averaging .170 against him. He also has 3.60 ERA against them. With runners at second, he has an ERA of 13.5.
Tribe starting 9: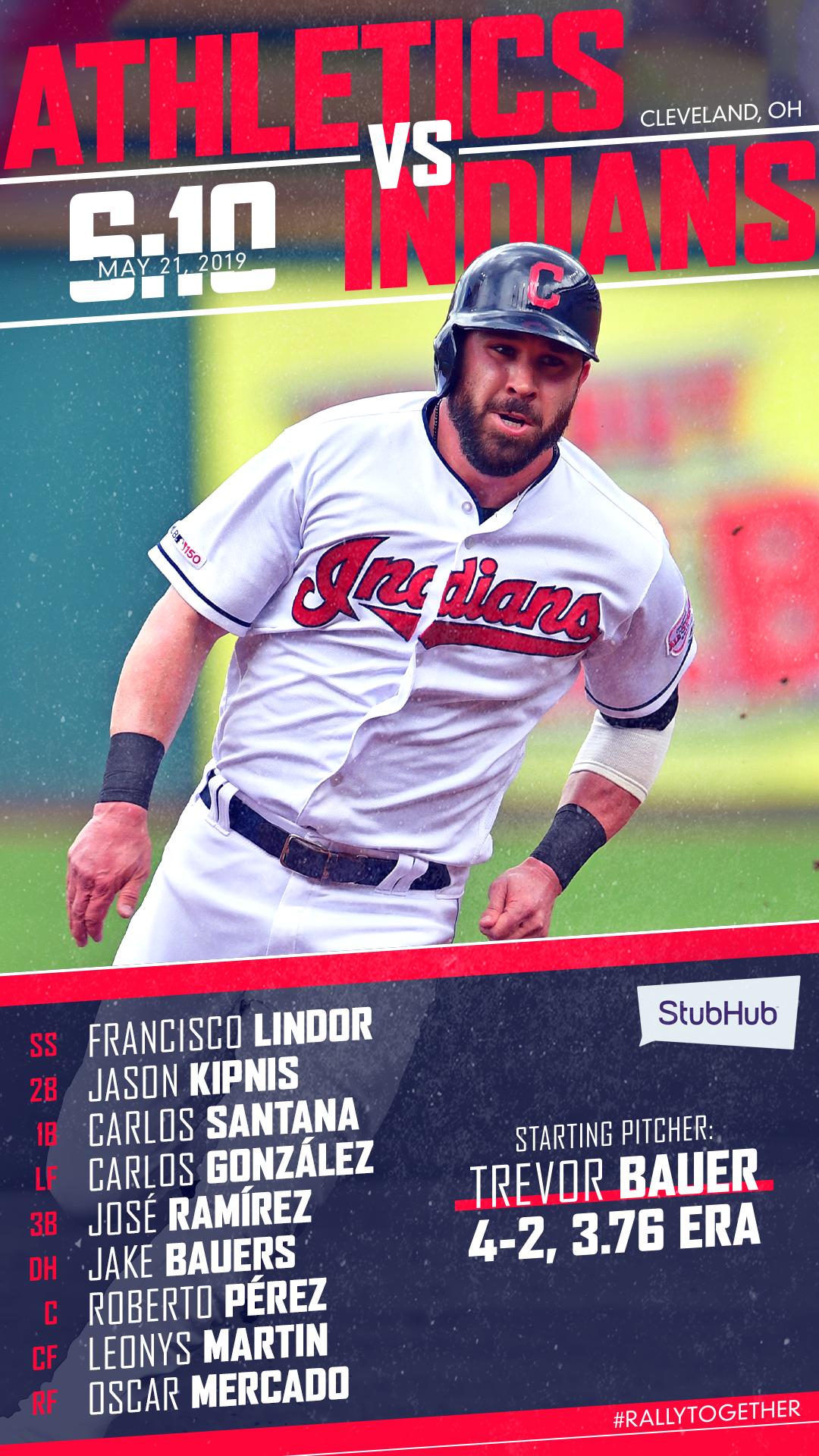 A's starting 9: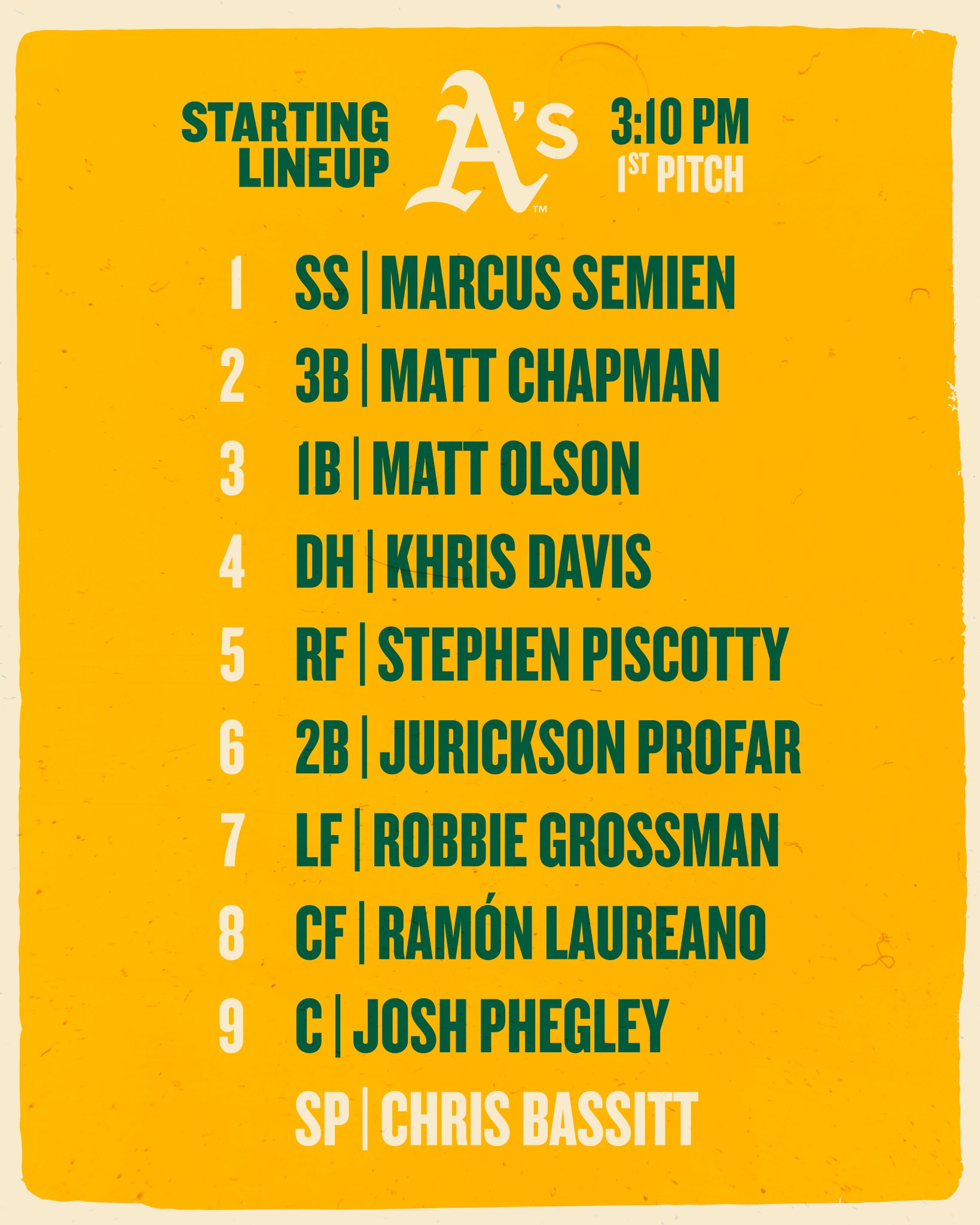 Follow: @Tim_Whelan216