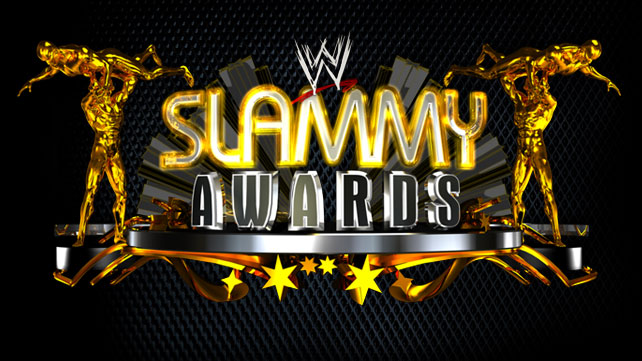 Opening Segment : Roman Reigns first night on RAW since being champ. I was a bit surprised the crowd was behind Roman from the start of the show. With Stephanie McMahon yelling at Reigns to get out of her ring it had got a great reaction from the crowd. I guess yelling comes with the McMahon last name. Lastly hearing that there will be a steel cage match during the show gave me something to look forward to.

Breakout Superstar of the Year: Neville
I honestly could not pick between Kevin Owens or Neville. Either one of those two were deserving of this award. Both of them made their way through NXT and proved themselves on the main roster this year when they had the chance. Owens coming out and interrupting Neville's speech just makes him exceed even more as a heel, not like he needs it. One of Kevin's best arguments is that he did beat Cena in his first match.
Bray Wyatt vs Kane:
It was awesome seeing Kane back after he was gone for a while. Obviously WWE was not expecting him though, because the flames didn't go off in the ring. The numbers game impacted the match early and because of the Wyatt Family, the match ended quickly. It was good to see team ECW help out Kane while being attacked.
WINNER: Kane via DQ
Team ECW and Kane vs Wyatt Family:
Why isn't Rhyno with team ECW this week? I just saw him this Saturday. The Wyatt Family just keeps dominating team ECW, it is starting to get ridiculous. Why do they keep on coming back?
WINNER: Wyatt Family via Harper discus clothesline
LOL Moment of the Year: R Truth
Why does Santino accept the award while he is presenting it? I liked that for the awards they didn't just had acceptance speeches . It was nice to see Santino back in WWE, was he hinting at a possible return?
OMG Shocking moment of the Year: Kalisto with the Salida del Sol off the top of the ladder
I believe that out of all the nominees Kalisto was the most deserving. I was happy a risk taking move won instead of a Money in the Bank cash in. Lastly it seems that WWE is becoming comfortable with him talking more, maybe in the future he wins a singles title?
Kevin Owens vs Dolph Ziggler:
This match was entertaining. I like the fact that Owens is gaining momentum especially since it is not to common in WWE these days. Kevin Owens was already aggressive before but now he has a mean streak. I love the fact that last week he said he will not stop until he regains his Intercontinental Championship and the matches are backing it up. As for Ziggler you almost feel bad because he will always be in the Midcard even though he does have the capability to be main event talent. I predicted a triple threat match but not as early as Live Smackdown tonight, I said Royal Rumble.
WINNER: Kevin Owens via Pop-up Powerbomb
Superstar of the Year: Seth Rollins
I don't understand why they are presenting this award this early in the show. Usually it is the last one announced in years past. Seth deserves this. He dominated 2015 and was always entertaining even as a heel. Since Roman Reigns won this award last year and Seth won it this year, will Ambrose win this award next year? If that is to happen it just shows how great and talented the Shield was. It was great to see Rollins back since his knee injury, I am expecting a face turn in the future.

Alberto Del Rio vs Jack Swagger:
I don't see any purpose for the League of Nations if Sheamus isn't champ. Sheamus does not seem fit to be a good leader of this group if he does not have the gold to back it up. Eventually I think Swagger does deserve a championship run. My reasoning behind that is because like I've said before, not to many people can be away for a long time and the crowd still cheers for you. I was shocked to see the Swagger Splash hit on the first attempt for the first time before TLC. Lastly the double foot stomp by Del Rio is vicious.
WINNER: Del Rio via double foot stomp from top rope.

The Hero in All of Us Award (in order to win this superstar dedicates their time to help others outside of the ring) : John Cena
I'm not shocked. What did shock me was how much Roman Reigns and Titus O'Neil do outside of the ring.
Surprise Return of the Year (presented by Bo Claus) : Sting
I think a lot of the fans voted for him just because of the timing of his return. Seth Rollins was supposed to get a statue but instead Sting was "Rollins' statue" and attacked him. I loved the moment myself.
New Day vs Usos (3 on 2):
It is amazing how much the New Day has improved over the past year. Xavier Woods is fantastic on the mic, plus I never thought that Kofi Kingston could pull off being a heel but he is and he is doing it well. The Usos win a three on two match. I have a strong feeling that the New Day will be dropping the tag titles very soon.
WINNER: The Usos via a roll up
Diva of the Year: Nikki Bella
The fact that R-Truth announced Paige as winner at first and him saying he made a mistake and she is actually first runner up was hilarious. Way to poke fun at Steve Harvey and the whole Miss Universe situation. As for the speeches by both Paige and Nikki, I honestly think those were straight from the heart. It was great to see the Divas thanking the crowd for helping push a revolution.
Rusev vs Neville :
I can't take Rusev serious anymore. After having a long undefeated streak he went on a losing streak for just as long it seemed. While watching this match I thought right away that if Barrett was to turn anytime soon team him up with Neville. That would be a talented tag team.
WINNER: Rusev via the Accolade
This is Awesome moment of the Year: The Rock and Ronda Rousey at WrestleMania 31
This would have been much better if both could have accepted or even one of them. The Miz presenting the award then accepting it was dumb, The impersonation of The Rock was worse.
Becky Lynch vs Brie Bella:
Match was not great. I was hoping to see Becky get more offense in, she has a great move-set to do so. Lastly it was nice to see Flair wasn't at ringside.
WINNER: Becky Lynch via Dis-Arm-Her
Match of the Year : Undertaker vs Brock Lesnar (Hell in a Cell)
I think out of all the matches nominated this was the most deserving one. It is crazy to think that Taker missed so much time after his Lesnar match at WrestleMania 30. I think Undertaker wrestling more in 2015 was a way to make up for the missed time during the Taker vs Wyatt build up. A close second for Match of the Year would be the Royal Rumble triple threat with John Cena, Seth Rollins, and Brock Lesnar.
League of Nations backstage attack on the Usos: I am starting to believe that the League of Nation and Authority are together, or else they are trying to drop hints that they are.
Sheamus vs Dean Ambrose:
Early on in this match I was thinking this would be trash. These two did not have enough time to work together, but man did they prove me wrong. Ambrose looks fantastic in a steel cage, just from the way he sells the moves while being thrown into the cage. The Elbow drop from the top of the cage was a awesome sight, haven't seen that happen in a long time. It was nice to see Reigns help out Dean. The punches on the top of the cage was another great spot in this match. The match felt like something that would have had happened during the Attitude Era.
WINNER: Dean Ambrose via climbing the cage
Something that did annoy me though was that Roman Reigns didn't wrestle in his first Raw as champion. The spear that Roman delivered to Sheamus once he landed was a great way to end the show.
My top 3 matches of the night:
1.) Sheamus vs Dean Ambrose in the steel cage
2.) New Day vs The Usos
3.) Kevin Owens vs Dolph Ziggler
Don't forget LIVE SMACKDOWN tonight on USA tonight

NEO Sports Insiders Newsletter
Sign up to receive our NEOSI newsletter, and keep up to date with all the latest Cleveland sports news.