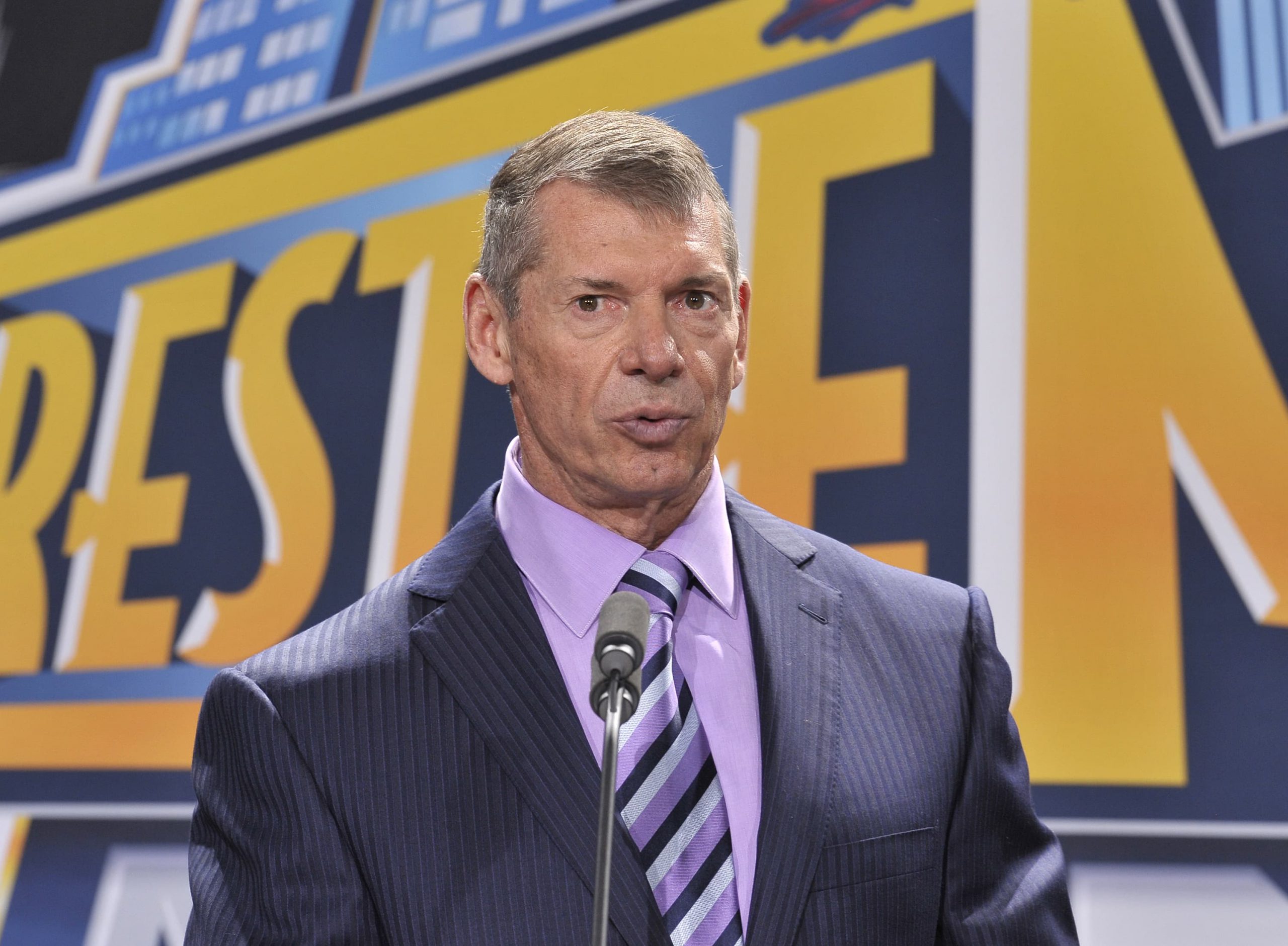 WWE Chairman Vince McMahon has announced he is retiring/resigning. In an announcement that was very anti-McMahon, he simply posted to his Twitter account that at his age it was time to retire. He also released an internal memo to WWE wrestlers.
At 77, time for me to retire.
Thank you, WWE Universe.
Then. Now. Forever. Together. #WWE #thankful

— Vince McMahon (@VinceMcMahon) July 22, 2022
Legal Issues
The lack of bravado in the announcement is not all that surprising considering McMahon has been under fire recently. According to the Wall Street Journal, McMahon has allegedly paid hush money to cover up sexual misconduct. Further reports state $14.6 million dollars in "unreported expenses" since 2006. Per a regulatory filing by WWE, "All payments underlying the Unrecorded Expenses were or will be paid by Vince McMahon personally." According to pwmania.com, McMahon is now under federal investigation by the Securities and Exchange Commission. They are looking into McMahon's alleged "hush money" payments. Pwmania.com also reports "WWE claimed that they had received "'regulatory, investigative, and enforcement inquiries, subpoenas, or demands.'" There is likely to be ongoing legal fallout for McMahon and the WWE in the coming months.
In the wake of the aforementioned legal issues, Vince McMahon's daughter Stephanie has joined WWE Executive Nick Kaun as co-CEOs for the time-being. Paul Levesque (Triple-H) is now the head of "creative." Expect more shake-ups in the WWE hierarchy before all is said and done. As for Vince McMahon, who knows? Information is going to continue to come out. This includes an HBO special about McMahon that reportedly is going to be "damning." Again, everything is under investigation right now. McMahon has not been convicted or formally charged with any crime as of this writing. The optics are not good and there will certainly be more information to surface. In the meantime, draw your own conclusions to this point.
Changes ahead
From WWE's standpoint, they still have a product to sell, TV shows to produce, storylines to write, etc. Vince purchased the then WWF from his father in 1982. That's the last time Vince has not been the creative driving force behind the "sports entertainment" colossus. There's a good chance the TV product will go through a significant metamorphosis under the direction of Triple-H. Vince's creative decisions and booking have been…I'll just say questionable over the last 10-12 years at least. It may be more accurate to say his storytelling is antiquated and has been for a long time. Once WWE entered the PG Era, the booking went downhill. Granted, part of that is the PG TV rating, which can be very limiting, but even so, I can't rationalize every head-scratching move as the fault of the TV rating. By the way, if you haven't heard, WWE is returning to a TV-14 rating, which should loosen up the storytelling constraints.
Triple-H
Anyone who tuned in to Monday Night Raw this week noticed nothing looked or felt different. Keep in mind, Summer Slam is this Saturday and WWE is still moving toward that show as scheduled. After this Saturday is when we see booking and storylines change. Excitement has been palpable in the wrestling world, myself included, to see what Triple-H does with creative control. Anyone who was a fan of NXT 1.0 (Black and Gold), could see what Triple-H can do with creative control. Hopefully, he can reproduce that same approach on the main roster. Triple-H is the best chance the WWE must win back some of the hardcore wrestling fans that jumped ship to AEW. Competition in pro wrestling is better for everyone. Fans have more products to choose from and wrestlers have more companies to work for. I'm excited to see if we as fans can get any semblance of what we had in the mid to late 1990's with WWE and WCW. It's an exciting time.

NEO Sports Insiders Newsletter
Sign up to receive our NEOSI newsletter, and keep up to date with all the latest Cleveland sports news.