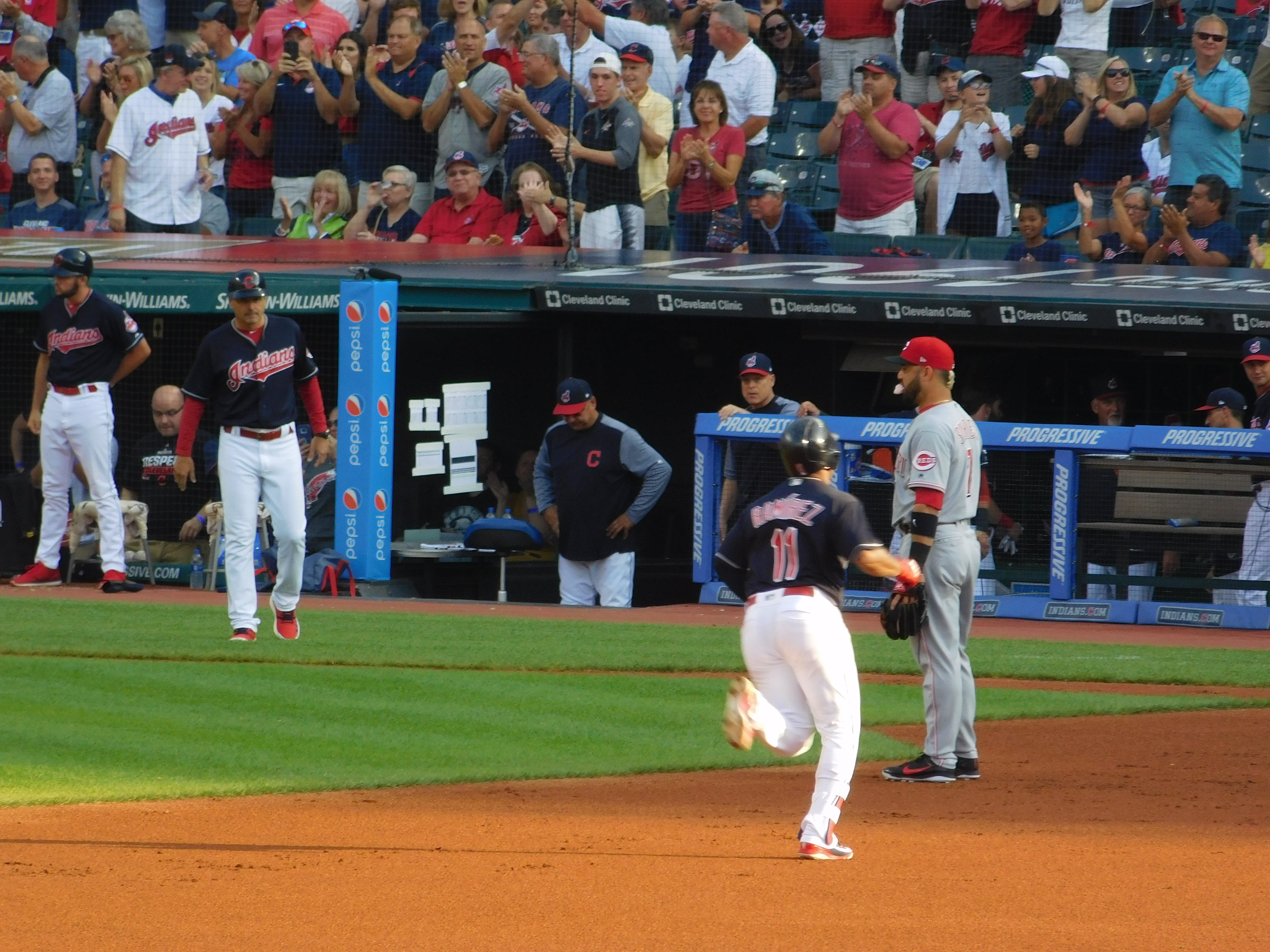 CLEVELAND – Despite slamming homers 26 and 27 in Wednesday's win over the Cincinnati Reds, Indians third basemen Jose Ramirez will not be a part of the 2018 Home Run Derby in Washington as part of the All-Star game festivities.
"We told him, he had our blessing if he wanted to do it," Indians manager Terry Francona said. "Just watching him I think he had good reasons for not, I was glad."
"But if he had wanted to, he would have had our blessing."
The field was announced late on Wednesday night by Major League Baseball, and includes Max Muncy, Alex Bregman, Jesus Aguilar, Bryce Harper, Javy Baez, Rhys Hoskins, Freddie Freeman, and Kyle Schwarber.
Ramirez said that the decision to not take part in the event was one that was decided by himself and the team together.
"We just decided it wasn't the best thing for me to do at this time," Ramirez said. "I'm a player that plays everyday, and I need to save energy for the second half, and God willing the playoffs as well."
Dingers on deck.

Here's the field for the 2018 @TMobile #HRDerby. pic.twitter.com/bhBnC5k92X

— MLB (@MLB) July 12, 2018