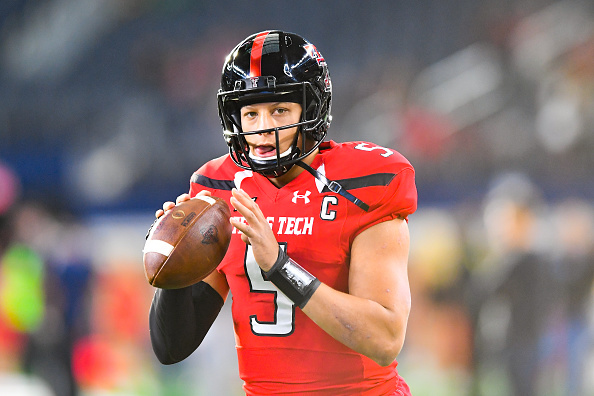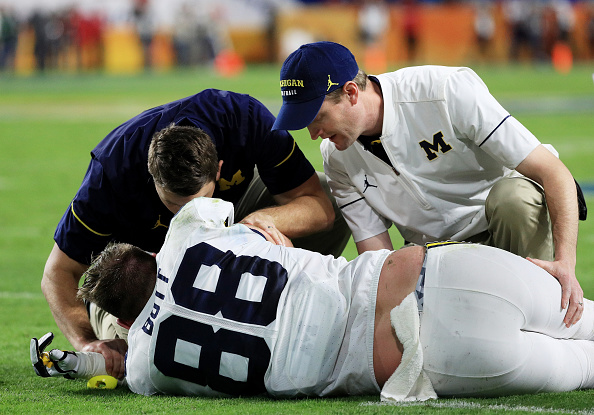 6.) Major Injuries Will Affect Players This Year Tremendously
Last year there were a couple players that suffered some major injuries including Jaylon Smith and Myles Jack. Both would have been top ten picks but ended up going in the beginning of the second round. That was a lot higher than I thought at least Smith would drop. This year I think the players with injury questions will slide farther because of how loaded this draft class is.
Jake Butt from Michigan would probably be a second round pick if healthy. With a torn ACL, I think he goes round four at best. There are other healthy TEs that play a similar style than Butt and teams may choose to take a healthy Engram, Everett, Shaheen, and Hodges before they go after Butt coming off a big knee injury. In fact I predict all those names will be selected before Butt. Sidney Jones will probably go round three if I had to guess. With so many talented corners it is hard to take a guy coming off a fresh Achilles injury with not even enough time to see how his rehab is going when compared to another corner who probably has a round 1-2 grade still available in the second because of the depth there.
I think the end of the third would be a good spot for him when he would be a top fifteen pick if healthy. Another notable name would be Chad Kelly the QB from Ole Miss. With a lack of established QBs, Kelly would have had a chance to showcase his skills and move up the board if he could convince teams to not worry about his off the field problems. With a torn ACL during the season and wrist surgery after it, combined with his character concerns I do not see him getting drafted.
The more depth there is in these drafts the more an injury will push you down especially when we haven't seen some of the players who gone through recent comparable situations come back to play.

NEO Sports Insiders Newsletter
Sign up to receive our NEOSI newsletter, and keep up to date with all the latest Cleveland sports news.