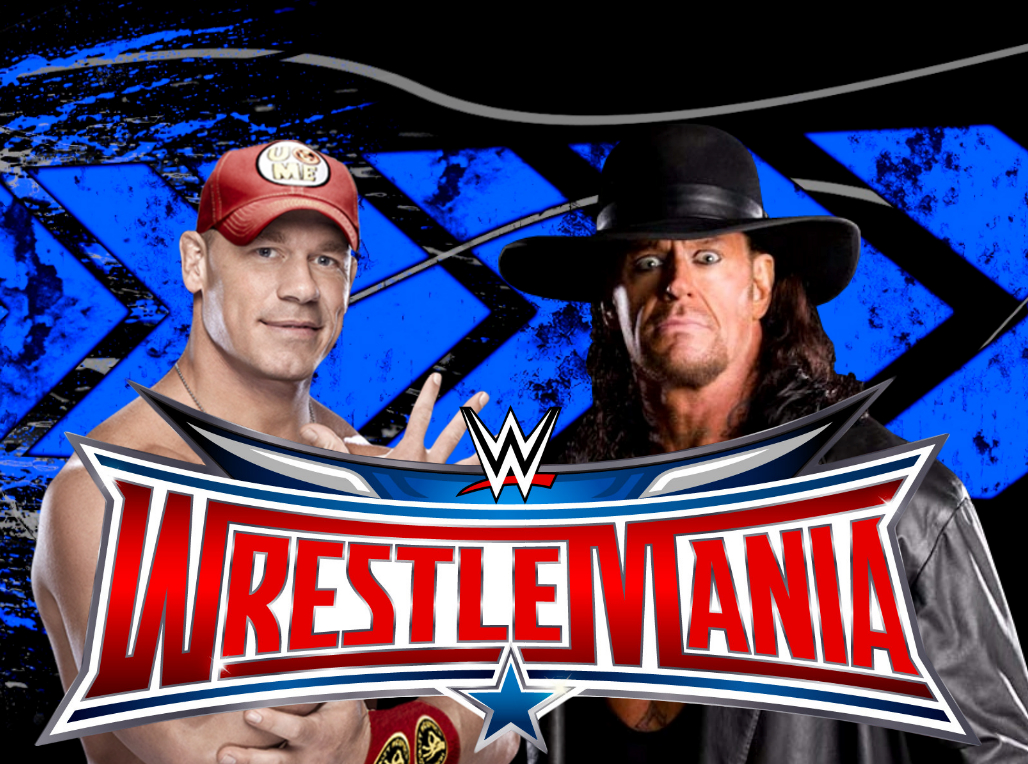 DALLAS, Texas – The road to this year's Wrestlemania has been less than stellar. Filled with injuries and predictable storylines it reminds me of last year's show. As we all know however, last year looked as though it was going to be one of the worst Wrestlemania's ever, and turned out to be one of the best. Let's break down this year's card match by match.
Kalisto vs Ryback for the WWE United States Title – They have been pushing Kalisto very hard in 2016, and with the need for a Latin presence still very strong combined with Ryback's long history of losing at PPV's, this one is shaping up well for Kalisto. However, do not be shocked if a sudden heel turn from Sin Cara or a returning Rey Mysterio to cost him the title.
Total Divas vs B.A.D – As seen on Monday Night, the WWE is trying hard to get Eva Marie over, but the only way they are going to accomplish that is as a heel. The Total Divas team already has enough exposure and momentum because of the show so I would imagine the duke in this one is going to team B.AD which has a team of ladies that need the win more.
The Usos vs The Dudley Boyz – As strange as it sounds, Bubba Ray did some of his best work as "Bully Ray" while in TNA. I can see the Usos winning this, and then the Dudley Boyz splitting up on Raw so Ray can try one more singles run in WWE before retiring.
The New Day vs The League of Nations – If a surprise appearance by The Rock is to happen in a match, this may just be the one. Despite the raucous back and forth in Brooklyn between himself and The New Day a few months back, I still believe he may run down during this match and help The New Day win. The New Day are very over with the fans, plus Wade Barrett is on his way out the door, I'm having a hard time understanding the logic of anything but The New Day winning this one.
Andre the Giant Memorial Battle Royal – I don't want to say it is a sure thing Braun Strowman wins the battle royal, but it is a sure thing Braun Strowman wins the battle royal. With the sole exception of a returning John Cena or a debuting Samoa Joe, I can't possibly see this going any other way for Vince McMahons newest monster.
Charlotte vs Becky Lynch vs Sasha Banks – Every crowd Banks wrestles in front of is hot for her! She is great on the microphone and in between the ropes. All signs point to a new champion being crowned, and it will be the Boss!
AJ Styles vs Chris Jericho – It would make no sense for them to have this match yet again unless something major was planned for it. The smart money is on Samoa Joe coming out to start a feud with Styles, or perhaps one of his old Bullet Club buddies appears out of NXT? There is no way this is simply a rematch from Fastlane, if so, the WWE dropped the ball. Look for a debut, and heavy interference.
Kevin Owens vs Sami Zayn vs Dolph Ziggler vs Zack Ryder vs Sin Cara vs The Miz vs Stardust – Kevin Owens has been the WWE MVP in the last six months since Rollins went down. He has carried feuds on the microphone and in the ring. Owens is the total package and if this wasn't Wrestlemania I would believe that he would be the odds on favorite. With Wrestlemania however, we have learned to expect anything to happen. I wouldn't be shocked to see The Miz pull off the upset. Sin Cara won't win and I'm shocked him and Ryder are even in the match. The WWE's best two in ring performers are also in this match, with Ziggler and Stardust but I'm convinced WWE is determined to keep ignoring there talents. I predict The Miz will pull off the upset and this is one of 3 matches you could possibly see Samoa Joe debut (there is that name again) and start a feud with Owens.
Dean Ambrose vs Brock Lesnar – Arguably the WWE's two most popular wrestlers, hard to believe that would pit them against each other. I have to wonder how different things would be with a healthy Cena, Orton and Rollins, or even Sting for that matter. I think Lesnar will win, but Ambrose will put on such a performance he will become the top face in the company, ala Stone Cold Steve Austin at Wrestlemania 13.
Triple H vs Roman Reigns – There is no way the WWE creative team can be convinced Reigns will get over as champion. If they insist on having this match being interference free with Reigns wining cleanly, then let's just hope it is not the last match on the card because if so, Wrestlemania will end amongst large amounts of boo's.
Shane McMahon vs The Undertaker – This is the largest Wrestlemania attendance wise in the history of pro wrestling, and this is the main event? It looks awful on paper and almost as if it belongs on a RAW from 1999. Like in others, there is "no chance in hell" this match goes without interference or a debuting superstar, if it does, prepare for a giant letdown.
Does Titus O'Neil re-emerge and help Shane win, in the ultimate swerve against Vince, or does Cena show up and cause havoc. There is no way they can go an entire Wrestlemania without him? Although I will say this, HHH didn't appear at WM 23 when he was hurt, so it is possible.
My official prediction, Undertaker wins with help from Vince and Shane somehow still finds a way to takeover Smackdown and causes the rumored brand split.
So what do you think?
You can contact Vince McKee on twitter at VinceTheAuthor

NEO Sports Insiders Newsletter
Sign up to receive our NEOSI newsletter, and keep up to date with all the latest Cleveland sports news.