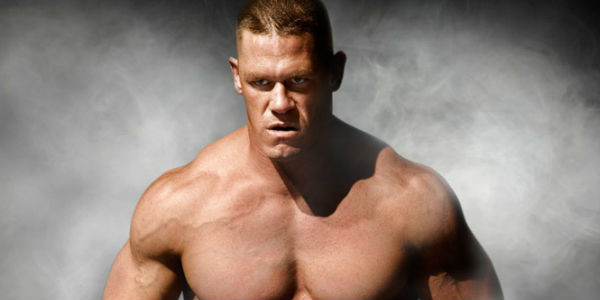 DALLAS, Texas – With this year's Wrestlemania only 3 days away and shaping up to be one of the worst in history in front of one of the biggest crowds in the history of indoor sports, we can't help but look at how differently things could have been without a few key injuries.
John Cena – Sources close to the situation have confirmed that it was originally John Cena who was supposed to be challenging Roman Reigns in a passing of the torch match. Cena was supposed to challenge Reigns for the title and lose. With Cena getting hurt, the quick fix was placing the belt on HHH at the Rumble instead.
Rumor is strong that Cena will still appear at Mania but little is known as to in what capacity. Another major rumor before Cena got hurt was him taking on Undertaker. At one point, that seemed like a sure thing if he stayed healthy.
Daniel Bryan – A healthy Daniel Bryan in any match is a treat, but it appeared WWE creative was hoping for a Bryan vs Brock Lesnar match. It was supposed to happen at Summerslam 2014 before Bryan got hurt midsummer, Wrestlemania would have been the perfect second choice. Instead, WWE opted to put Lesnar in a match against Dean Ambrose which makes no sense.
Randy Orton – If injuries didn't exist all across the board, we would have seen Orton vs HHH, and Reigns would have been left to fight either Cena or The Rock in the main event. Orton is not known for his classic mania matches, but his presence may have at least changed a key match or two.
Seth Rollins – While he was scheduled to lose the title to Reigns at Survivor Series even before he got hurt, he was still supposed to be around the main event picture. Rollins versus a healthy Daniel Bryan may have been the match of the decade if it could have happened, we will never know.
Sting – The possibilities are endless with this one. While the fan favorites match would have been the long awaited Sing vs Undertaker encounter taking place, fate had other plans. Sting had unlimited directions he could have taken his career if he had just would have stayed healthy. He has said he still wants to face Undertaker down the line, if he can fully heal and wrestle again after his major surgery.
Nikki Bella – Had Nikki not gone down to injury, we could have seen a Bellas Sisters match vs Lita and Trish Stratus. It could have been an instant classic, but Nikki couldn't live with the pain anymore and opted wisely for surgery. Brie Bella has stated she will retire the night after Mania, so the thought of this happening down the road is slim.
Mix in these 6 injuries with the suspension of Hulk Hogan, and one can only sit back and wonder how much better things would have been. Do you agree?
Let us know by leaving a comment or reaching out to the author directly at VinceTheAuthor on twitter.

NEO Sports Insiders Newsletter
Sign up to receive our NEOSI newsletter, and keep up to date with all the latest Cleveland sports news.