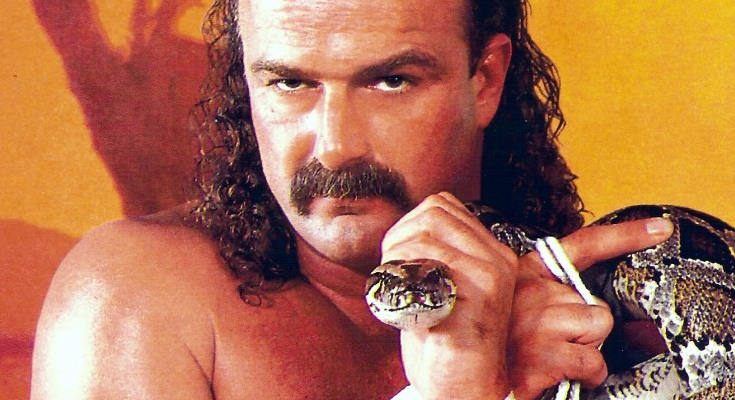 In an interview with Sports Illustrated last week, WWE Hall of Famer Jake "The Snake" Roberts was asked for his thoughts on WWE Champion Bray Wyatt.
Roberts, a long-time supporter of Wyatt, had this to say:
"It's great that Bray is champion, but my worry is that they're pulling him away from his character," said Roberts. "The people were chanting, 'You deserve it!' to him on Smackdown after he won the title. Is that a chant for a heel? Hell no, but that's just the nature of the business these days. Bray needs to do something really nasty, and now is the time. He needs to be the one to do something crude and wrong."
Roberts brings up a fair point. How many characters presented as heels receive the reaction of a true heel in 2017? I can't help but wonder if WWE is working the fans, or if it's now the fans working them.
Roberts believes that Wyatt needs a lengthy title run to establish Wyatt as a main event talent:
"Hopefully they'll let him keep his character and hold onto the belt for a while," said Roberts. "If this is just WWE quickly using Bray to change the guard, then it's a waste of time. They've really hurt his character in the last year. They've really watered it down."
I have to agree that Wyatt's title reign wouldn't feel as meaningful if he lost to Randy Orton at WrestleMania 33. Randy is a veteran talent, that's over with WWE fans, and doesn't need the championship.

NEO Sports Insiders Newsletter
Sign up to receive our NEOSI newsletter, and keep up to date with all the latest Cleveland sports news.