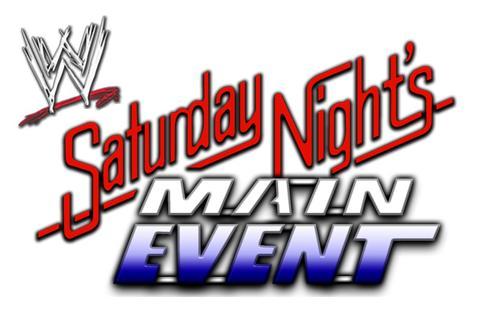 Saturday Night's Main Event
 Talk about a show that needs no introduction! A staple of many wrestling fans childhood.  Easily the most popular wrestling show of the 1980's and early 1990's.  No one will ever forget Andre The Giant beating Hulk Hogan for the WWF Title.  Not to mention the most famous moment of all, in the winter of 1989 when the Mega Powers exploded just in time for WrestleMania V.  Ironically enough, a year later it was Hulk Hogan and Ultimate Warrior beginning their big feud on The Main Event which led to their epic match at WrestleMania VI.  Two years later, it was Sid Justice turning on Hogan to begin their big buildup to WrestleMania VIII.  Anyone noticing a trend here?  If you have a big enough name and teamed up with Hogan on Saturday Night's Main event, you almost always get to face him in the main event of that years WrestleMania.
The program also featured such great comedy bits as "WWF Celebrates Oktoberfest" or "On Safari with Mean Gene Okerlund and Lord Alfred Hayes". It was easily the best non pay per view program ever put on by the WWE.  It was also the first time that two legitimate wrestlers would fight outside of a pay per view.  Often times, if not all times, the Saturday Morning "Wrestling Challenge" shows would feature one big name wrestler against a jobber in a squash match.
So, the WWF Saturday Main Event on NBC, at the time, was the sole location outside of Pay Per View that a fan could see two big names clash!
My proposal to bring it back:
This show needs to come back ASAP! Make it a 90 minute show, once every three months.  Put it on a main Network such as NBC, ABC, FOX or CBS.
Each episode will feature all brands. Have 5 total matches and one interview segment.  Each brand gets a match, NXT, RAW, Smackdown, 205 Live and then one Women's match.
Offcourse, fans are not going to flock to the arena for only 90 minutes of action, so you would give the in house crowd atleast 4 to 5 dark matches if not more.
Each episode would be billed as a "Super Show".  Cut down on the Pay Per Views, and bring back Saturday Night's Main Event, and no one will complain!

NEO Sports Insiders Newsletter
Sign up to receive our NEOSI newsletter, and keep up to date with all the latest Cleveland sports news.