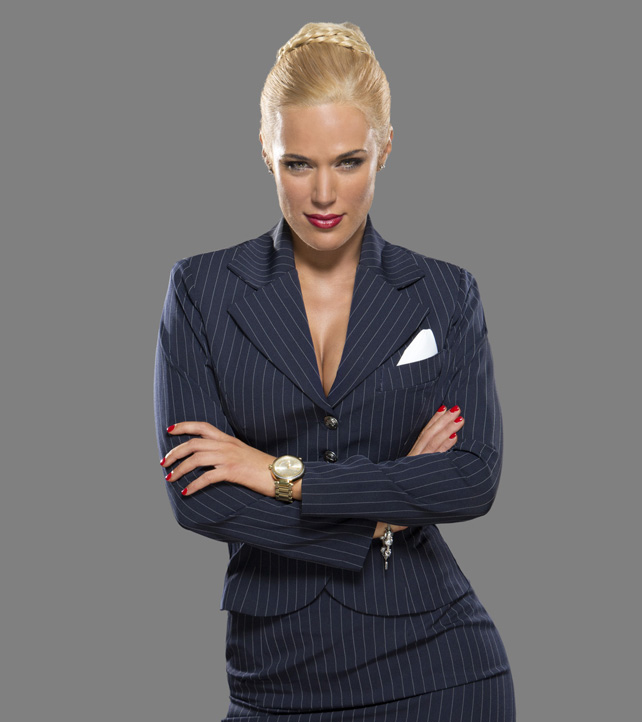 Last night was the Go Home Show of WWE Smackdown Live before Sunday Nights big "Money In The Bank" Pay Per View from St. Louis.
These shows tend to keep everything "Par For The Course" when it comes to making everyone look strong and that they actually have a chance to win this weekend.
Last night, was no exception to that rule, as logic was used and basic story telling was applied.
Here below however, are 10 random things that jumped out. Agree or disagree, let us know in the comment section below, or tweet at me on twitter at VinceTheAuthor
1 – It is clear Mojo Rawley will soon turn heel by attacking Zack Ryder (Bro). The writing is on the wall for this one and the makings of it all make sense.  It is the classic story of tag team splits up, one guy is able to make it on his own while the other wants to reform the team.  Rawley did not win that Andre The Giant Battle Royal by accident, the WWE does have big plans for him, and the breakup with Ryder will be the continuation of those plans.
2 – Keep the words of Shinsuke Nakamura short and sweet, and the gimmick will work. They finally did that last night with his 3 word backstage chat with Styles and Zayn and it worked perfectly.  Let his action do the talking, not his mouth.
3 – Speaking of Nakamura, why add Pyro and "The Artist Known as " to his entrance? It is un needed for a star of his popularity, and takes away from that organic feel he had in NXT that made him so popular to begin with.  The WWE needs to keep it simple, use a solo violinist and keep that dark mysterious feel about things.  No flash, just substance.
4 – The Smackdown Women's Roster continues to be on fire with the addition's of Tamina, Charlotte and now, Lana! The group of challengers is loaded and improving daily.  It helps make up for an awful champ in Naomi.  The Women's Money In The Bank Ladder match will be if not close to the absolute best match of the year thus far.  Right now Cena vs Styles from the Rumble takes that honor, let's see if the ladies can top it?
5 – The New Day works on any brand. It is clear that the WWE made the right move in keeping these guys together.  The best threesome since the Freebirds continues to work wherever the WWE creative team places them.  They have proven that their gimmick can work on Smackdown, with less time but more substance.
6 – Why are they turning American Alpha heel? It is clear they are behind the Breezeango attacks, and it just makes no sense.  Smackdown is already overloaded with heel tag teams.  Not sure I understand this one at all.  They could have been huge faces on Smackdown, huge I tell you!
7 – Does Randy Orton even care anymore? Every storyline this guy has been in since last Summer has fallen flat and had zero to no pay off.  His match with Lesnar at SummerSlam was awful.  He had an epic clunker with Wyatt at WrestleMania 33 and now this program with Jinder Mahal is also failing to connect.  Orton is far from the typical "American Hero" role.  It makes me wonder if Cena coming back to Smackdown on the 4th sets up his 17th title run perfectly.  It is clear, Orton will not be winning back the belt in his hometown Sunday night.
8 – Where is Luke Harper? Makes no sense.  The guys works his tail off having incredible matches in the lead up to WrestleMania, and has been barely seen since.  Although we get bogged down by several "Breezeango" segments…
9 – Does Smackdown Live really need Daniel Bryan as a GM? I mean honestly, I love DB, but the show doesn't appear to be lacking without him around right now.  Hey,,, just saying is all…..
10 – Any pipe dream we had of Mauro Ranallo coming back to Smackdown went out the window yesterday when it was announced the former Strikeforce announcer has signed with Bellator.   Oh well, maybe Mike Goldberg will bully him too, and he will have no choice but to come back to WWE.  One can only hope..

NEO Sports Insiders Newsletter
Sign up to receive our NEOSI newsletter, and keep up to date with all the latest Cleveland sports news.