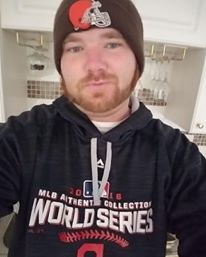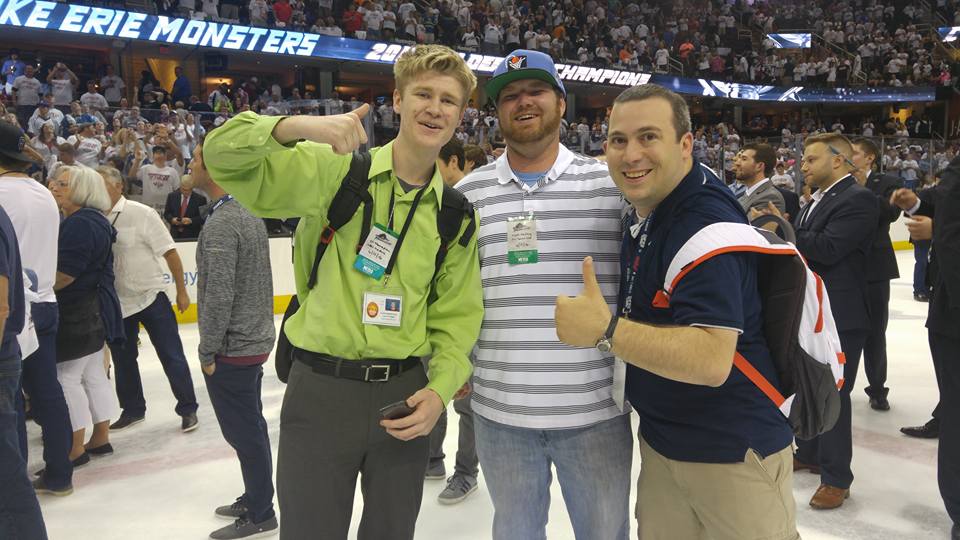 By Eli Mooneyham
I'm devastated as I write this…Matthew Medley was one of the best friends I've had in my young life. There's not too many times in one's life that someone you meet will change the way you look at the world. Matt did that for me.
When I met Matt in early 2016, I could tell he was a great person. He helped mold me into the sports broadcaster I am today, going out of his way to give pointers on articles I had written along with guiding me on my first adventures to The Q to cover Monsters hockey.
Seeing how powerful he already was in the sports world was truly amazing, reminding everyone, myself included, what happens when you put hard work and passion into what you do.
But I truly am honored to also say I knew the person Matt Medley.
I could go to Matt for anything and he would be open ears. Talking sports, the newest music albums, or just whatever came up in our conversations was one of the highlights of my day because of the joy and happiness he brought. An overall great person that made everyone smile and laugh, Matt Medley truly was one of a kind.
One of my favorite memories of Matt is the 2016 Lake Erie Monsters season.
Matt had taken me under his wing during that season and helped catch me up to speed on the Monsters so fast that I was just ready to consume everything about the game of hockey.
He invited me to groups on FaceBook with hundreds of Monsters fans to help familiarize me with the fan base. He would share my articles with people and encourage me as I started writing Monsters articles. He would even make sure I grasped everything he taught me by having me ask questions and repeat information back to him.
So many times that season Matt and myself would sit up in the press area and talk about different ideas that we could implement to expand NEOSI's hockey coverage. That's how Matt operated- If there was only one job being done at once, you weren't truly working. I can't tell you how many times I watched Matt have at least three articles done by the end of the second period, all while constructing a Monsters recap.
As the season progressed, we realized the Monsters had a very good shot at winning the Calder Cup. The team ran through each round and reached Game 4 of the Calder Cup Finals with only two losses on their playoff record. When the Monsters won Game 4 of the Calder Cup Finals to win the championship, we went down on the ice to capture the moment.
While most people stood around and just soaked the moment in, Matt showed what separated him from the rest. With his phone on less than 10% of battery left, Matt was recording the celebration on FaceBook Live because he knew there were people that would want to see that moment for years to come and that there were people that might not have been able to see it live. He asked me to help capture video of the celebration and I did.
That moment, along with many others, made me further realize what made Matt Medley such a great sports broadcaster. That night along with so many other memories will be etched into my brain forever.
When I first met Matt, he was my co-worker. Very quickly, he became one of my best friends on this Earth. His willingness and eagerness to work with me and show me things that would not only make me a better writer but also a better person will always be remembered.
Matt, I love you brother. You will be truly missed. I already miss you so much man.

NEO Sports Insiders Newsletter
Sign up to receive our NEOSI newsletter, and keep up to date with all the latest Cleveland sports news.