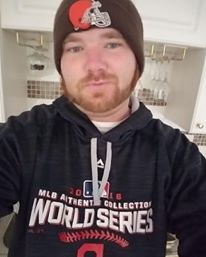 On Tuesday, August 1st, NEO Sports Insiders along with the entire Northeast Ohio community was hit with the shocking news of the sudden death of our co-editor, Matthew Medley.
Matt was just 25 years old at the time of his passing, and there will be a large void on our site without Matt, but more importantly a large void in our hearts.
He was born on January 31st, 1992 and and raised in Strongsville, and Matt truly loved Cleveland sports, falling in love with the Cavs, Browns and Indians.
He graduated from Lutheran High School West, and went on to the Ohio Center for Broadcasting, where he started eventually covering games with Matt Loede (NEOSI co-founder), mostly doing Cavaliers coverage.
Once the season was over, Matt moved on to cover the Indians starting in 2015, and covered the Cavs during the championship season of 2016 and the NBA Finals and this past season as well.
His work on NEOSI was tireless, keeping up not only with the local pro teams, but also his coverage of the local high school scene separated himself as one of the young up and comers in the Northeast Ohio area.
Today a few of our staff here at NEOSI pay tribute to Matt as some of our staff took the time to write about our co-editor and more importantly, our friend.