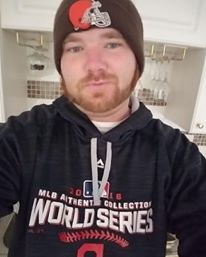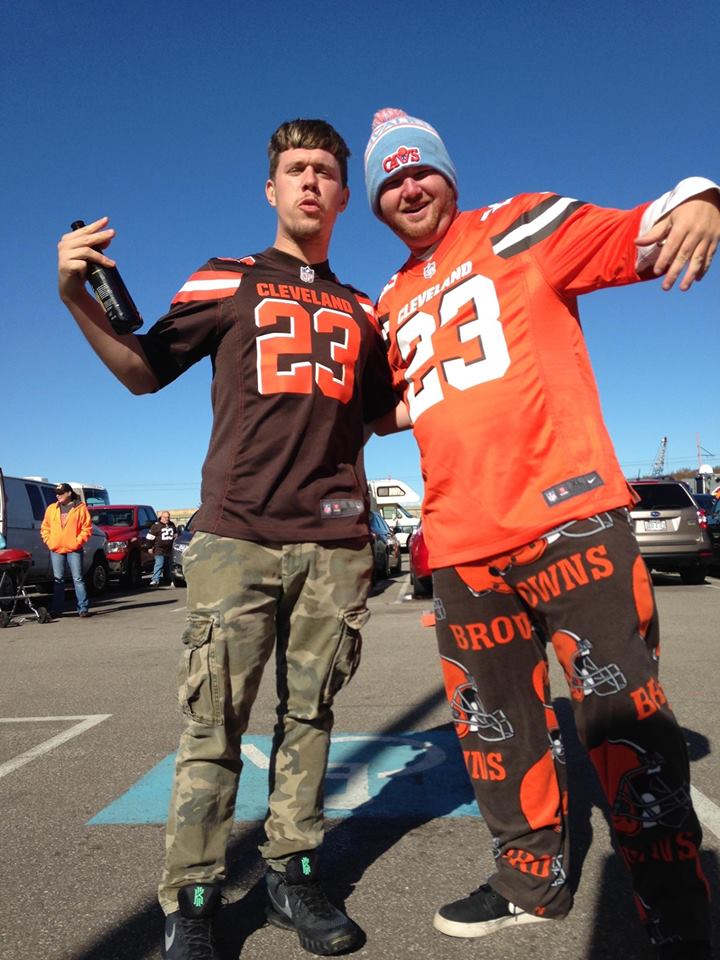 By Vince McKee
My Memories of Matthew Medley
Mentor – Friend – Co Worker – True Professional!
As I sit down to type this, I still cannot believe it is real. It was just Tuesday morning I was texting with him about high school football. I had just purchased a custom NEO Sports Insiders shirt, and Matty was one of the first people I thought to show.
The reason being, simply, the guy was every bit as passionate about NEO Sports Insiders as I was, in fact, he was ten times more passionate and skilled in every word he wrote. I fueled off his passion because he inspired me to be better. His hard work was infectious, like his smile and laugh. A good human being all the way around. Just one of those guys you are blessed to meet.
The first time I met Matt was March 6, 2015. I had written a book about LeBron James coming back to Cleveland and he was kind enough to have me on his show on All Sports Cleveland. Within minutes of being on the show I was captivated with how smart he was, how well he was at interviewing and how he, unlike others who had interviewed me, clearly read the book!
It was easy, no pressure, no nerves, Matt made me feel at home instantly and I'll never forget it. Flash forward to July of 2015.
I was on his show again, this time to promote a book called, "Ohio Warriors". It was about boxing and MMA, and wouldn't you know it, the kid knew his stuff again! Once again, it was no mystery Matty had read the book.
I'll never forget it because I was at the Zoo, next to the Tiger cage doing the interview and promoting an upcoming charity event. Not only did Matty let me plug the event, but then he showed up. Again, I cannot even begin to tell you how rare that is.
A few months later, he had started NEO Sports Insiders along with Matt Loede, and did an article on another one of my books. He was just a good guy who was bending over backwards to help me. I was touched, he was making an impression on me. Every time we spoke, I liked him more and more. It grew into a friendship and one I was lucky to have.
In March of 2016 I came to work with him at NEO Sports Insiders.
Truth be told, he was a major reason, if not the biggest I came aboard. It turned out to be the smartest decision of my life, as working at NEO has changed it for the better. If it wasn't for Medley, it more than likely never would have happened.
A few months later, it was Matty, myself and someone who would go on to become one my closest friends in this world, Eli Mooneyham, celebrating on ice with the Lake Erie Monsters who had just won the Calder Cup. Easily one of the happiest moments of my sports life, not to mention my sports media life. I can't think of two of media colleagues who I'd rather of had with me that night.
He was just always there for me, always watching my back, always keeping me in line. I can't thank him enough. Our last true encounter was two weekends ago as I was covering the Akron Rubber Ducks. We were texting most of the game, and he was able to go into the article I was working on and help from his remote location so I could pay attention to the game while writing.
It was teamwork at its finest.
I just can't believe he is gone. I had so many big plans for us this season, so many idea's and Matt would always be the one to champion them. He always gave me confidence and believed in me. This sucks so bad because I never got the chance to thank him and say goodbye. It's surreal and I don't want to believe it.
Matt, thank you!
Thank you for being a friend, a mentor, introducing me to NEO Sports Insiders, introducing me to quality people like Eli Mooneyham, and several others. Just thank you. Know that you touched my life and will never be forgotten!
Love you brother. You're an angel now, have fun and don't forget to come visit us, it's cool, you won't freak us out if you do.

NEO Sports Insiders Newsletter
Sign up to receive our NEOSI newsletter, and keep up to date with all the latest Cleveland sports news.