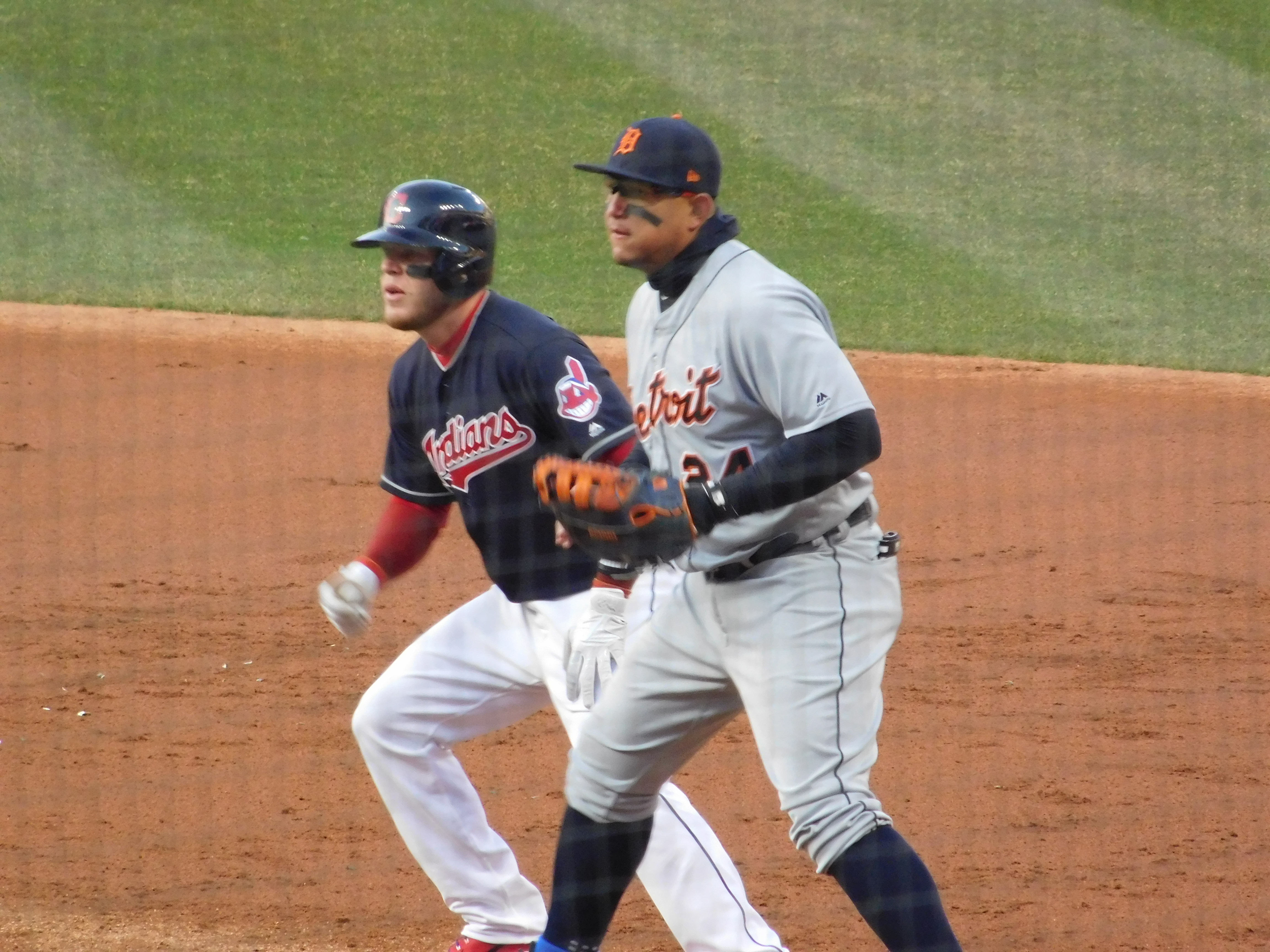 By Mark Warmuth
It is almost universally reported that the biggest question mark the Cleveland Indians have heading into the 2019 baseball season was their outfield.
Granted it's early, but how have the candidates performed now that we are a week into exhibition play in the Cactus League.
We have said all winter that centerfield was the one spot we were comfortable with heading into spring training, and early returns have provided us with support for that feeling.
Leonys Martin has returned from his life threatening illness from last season and hit the ground running, getting seven hits in his first 13 at bats, and has a walk too. One of his hits has been a home run.
We felt Martin was an underrated get at the trade deadline because of his defense and ability to hit right-handed pitching, and felt he would be a big contributor to the roster in 2019 if healthy.
It certainly looks like that's the case thus far.
We figured Greg Allen to be Martin's platoon partner, but the switch-hitter is trying to get an everyday gig, starting off at 5 for 13, with a double, home run, and a walk.
If he keeps it up, you may just see Allen in leftfield and Martin in center with a right-hander on the mound.
The other "serious" candidates, basing that on either veteran status or minor league numbers have struggled a bit.
Matt Joyce, 34, who had a poor year in Oakland last year after some solid years as a platoon piece has started off the spring 0 for 12, with just one walk and four strikeouts.
In his situation, he better start hitting as soon as possible to avoid drawing his release papers.
Tyler Naquin, who homered in his first spring at bat, has gone just 2-fo- 13 since with a double, and has yet to draw a free pass.
We understand that players aren't working the count like they would in the regular season, but Naquin isn't a guy with a high walk rate in his brief big league tenure.
The hope for a right-handed bat, Jordan Luplow, who had good AAA numbers in the Pirates' organization, is also off to a tough start.
He's just 1-for-11 with two walks, and has fanned six times. Let's just say he's not making a very good first impression.
Oscar Mercado was considered a long shot coming into camp, but Luplow's struggles probably increase his chances of sticking. He's had five hits in his 15 at bats with a home run.
He has whiffed four times without drawing a walk.
These performances could be why management has been looking for Hanley Ramirez to provide some hitting.
Unfortunately, he's only been a premier hitter at the major league level once in the last four seasons.
If he can stick, it would move Jake Bauers to the outfield, probably with Martin in CF and Allen in RF against righties.
When a southpaw starts? Your guess is as good as mine, but it could be Allen in CF, with either Luplow or Mercado in RF.
It would have been nice if the front office brought in a proven big league performer to play the outfield, but the cost cutting mandate from ownership prevented that.
For now, the Tribe has to hope someone starts hitting and continues it when the season opens on March 28th.