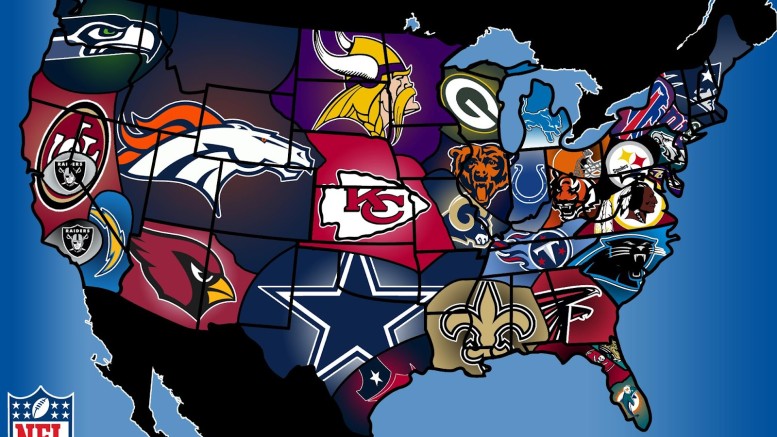 CLEVELAND – We are now in the final quarter of the NFL regular season. With only four games left on the schedule, teams will start to separate themselves along the thin line between post-season glory and an early off-season. A few surprises in the Top 10 as last week's action caused some major changes to the elite grouping.
After Green Bay's Hail-Mary pass after an apparent missed call by the officials that resulted in a game-winning TD, it's very safe to say nobody's spot is guaranteed in the final matches left in the season.
Week 14 can also be a time for teams to start thinking about next year a bit earlier than they would like to admit. Shutting certain players down who would most likely play if the team was in contention, shopping around the waiver wire and tweaking the bottom of the roster are all subtle hints that a team has accepted its place in the standings, which is usually at the bottom.
On a lighter note, loving the fact Week 17 provides divisional games. These match-ups looking ahead could be deciding factors in division supremacy and play-off seeding.
WEEK 17
Minnesota Vikings vs. Green Bay Packers
Seattle Seahawks vs. Arizona Cardinals
Philadelphia Eagles vs. New York Giants
NEO Sports Insiders NFL Power Rankings
1. CAROLINA PANTHERS (1) 12-0
Defending the #1 spot in the league, Carolina made sure to empty the tank out on the New Orleans Saints to fend off another opponent looking to tarnish the Panther's perfect record. Maybe next week, Atlanta Falcons. If you're looking for a one-week fantasy QB, take Cam Newton and win yourself a few bucks.
2. ARIZONA CARDINALS (2) 11-1
The Cards racked up 29 first downs against the St. Louis Rams – holy Carson Palmer overload. Throwing the ball for over 350 yards, Palmer commanded his team to their 6th straight win. The Cardinals will host the Minnesota Vikings on Thursday Night Football so clear your schedule if you're looking forward to great game from these teams.

NEO Sports Insiders Newsletter
Sign up to receive our NEOSI newsletter, and keep up to date with all the latest Cleveland sports news.