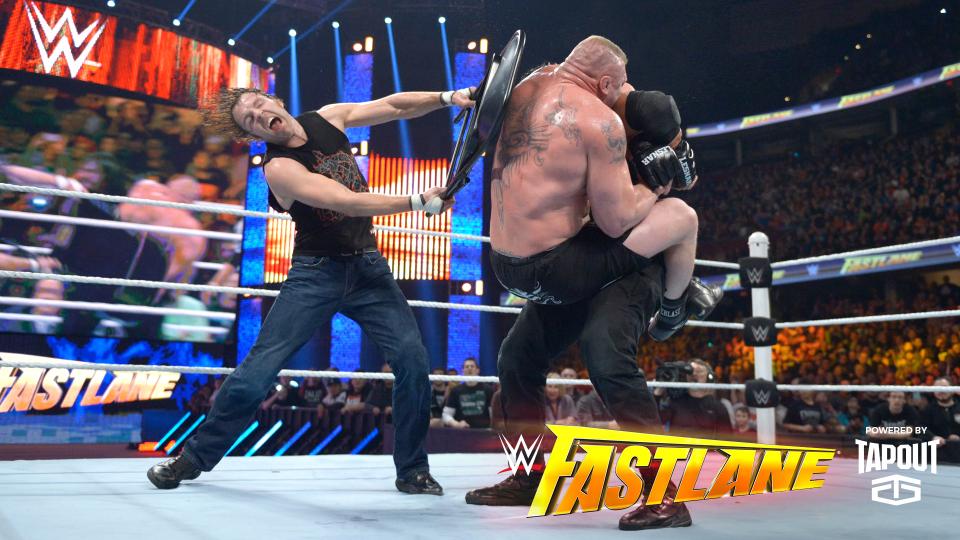 CLEVELAND – There wasn't many surprises when it came to the final PPV before WrestleMania 32 on Sunday night in Cleveland, as 'Fastlane' was more like 'Fastlame' – it was about as predictable as any WWE event could be.
Sure there were a couple of mid-card surprises (which we will address in a few moments), but for the important stuff, there were no surprises the crowd left the Q in an uproar over Roman Reigns capturing the main event spot opposite Triple H for the WWE World Heavyweight Title in the main event of WrestleMania.
Here's five observations from the show – be sure to leave us your comments on what you thought of 'Fastlane' and what the WWE should do moving forward with Mania six weeks away.
5. The Wyatt Family Lost a Match to Three Faces Going Nowhere
In one of the mid-card surprises, and one that wasn't received well on Twitter, the Wyatt Family of Harper, Rowan and Strowman lost to the team of Kane, Ryback and Big Show.
Why you may ask? Good question.
It's a joke that for the last few years the Wyatt's get over more than just about any heel, have the coolest entrance in the company, and yet lose to three mid-card guys, two of which should have already retired in Kane and Show, and the other in Ryback who any day could be a jobber.
At least Bray wasn't in the match, which was kind of odd in itself, but yet at the same time, when will creative get a grip that these guys should in no way ever lose a match like this.
Now all that's left is to let Bray lose to Brock at Mania and totally kill any heat the family had, which is something the company seems best at.

NEO Sports Insiders Newsletter
Sign up to receive our NEOSI newsletter, and keep up to date with all the latest Cleveland sports news.