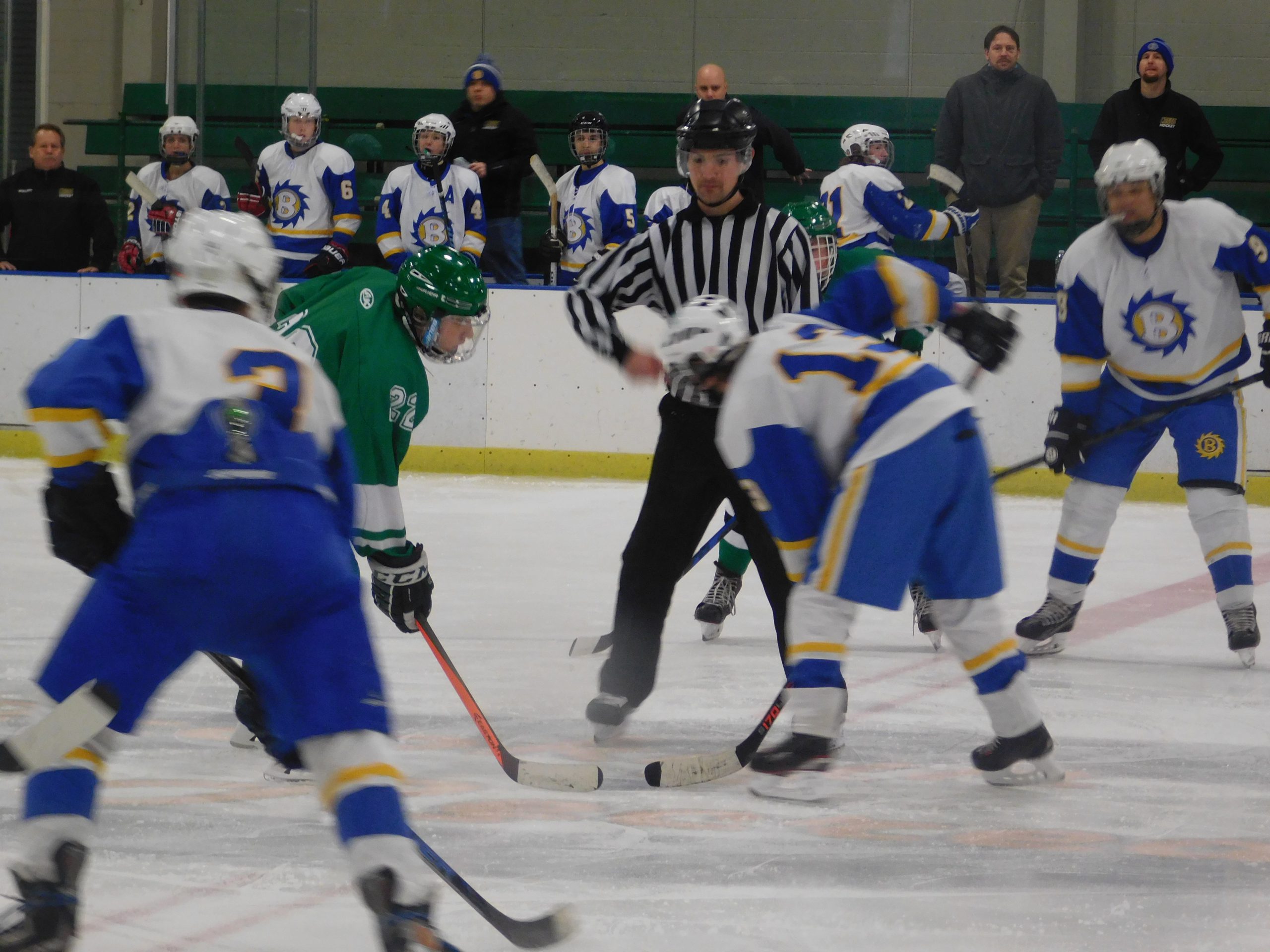 The Baron Cup in Brooklyn got off to a great start on Monday with three games, including solid wins for both the Orange Lions and the Amherst Comets.
Avon Lake also was a big winner on Monday, led by a hat trick by the NEOSI Player of the Week – Jared Aslaksen, as they shutout Twinsburg 7-0.
Today we move to to day two with three more games, starting with a first-round game in Baron Cup III, as the #1 seeded Brooklyn Hurricanes will take the ice at 4:30pm Mayfield Wildcats.
The Hurricanes had a solid season, going 17-3 in the Blue North, including a big 6-1 win over Nordonia back on January 14th.
Back on December 27th the Hurricanes skated past Mayfield easily, topping the Wildcats 8-2 in a game played at the very site of the tourney, the Brooklyn Rec Center.
We will see if history today repeats itself in the opener of day two.
The second game takes us back to Baron Cup II, as at 6:30pm it will be the second-seed the Olmsted Falls Bulldogs taking on the #3 seed Avon Eagles.
Olmsted Falls went 13-10 this past season the regular season, winning the White North over the past weekend, beating the Bay Rockets with a memorable comeback 8-5.
The Avon Eagles went 8-21 overall this season, but will look to land the upset win over the Bulldogs to move on to play the Orange Lions Friday evening in Brooklyn.
We move on to game three tonight, another Baron Cup II game as the #2 seed Canfield Cardinals play host to #3 seed Benedictine Bengals.
Last season Canfield fell to Aurora in the Baron Cup to knock them out of the tourney, but will look to put that behind them to move on to play on Friday.
Canfield at 10-6 will look to skate past Benedictine, who enter play on Tuesday at 12-10-2 in what should be a solid game to wrap up day two.
NEO Sports Insiders will cover EACH and EVERY GAME of the tourney of 24 teams, and also EACH and EVERY game of the tournament will be broadcast LIVE on one of our partner sites – AllSportsCleveland.com
Don't forget, you  can hear EVERY GAME of the Tourney by clicking HERE – starting Today at 4:30pm.

NEO Sports Insiders Newsletter
Sign up to receive our NEOSI newsletter, and keep up to date with all the latest Cleveland sports news.