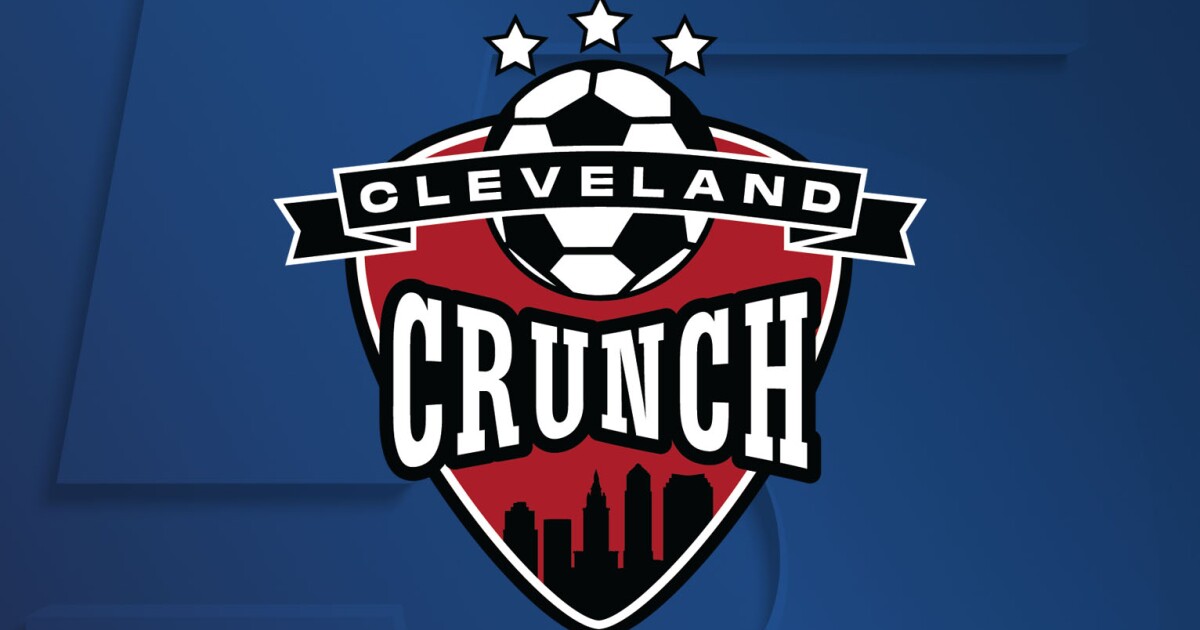 Crunch Bites March 4th!
Crunch Loss to Grand Rapids
Saturday night Rapid City FC defeated the Crunch, 8-7 in a "golden goal" fashion. For those uninitiated in soccer, MLIS has a tie-breaker that has both teams continue their play after being tied at the end of the game. The extra time play continued until the first goal was scored, and sadly, it was Rapid City with the finish.
Elmedin Zukic of RCFC dropped a hat trick onto the Crunch and deposited the winning goal in extra time putting Rapid City into first place. With the win they control any tie-breakers with the season best 2-1 record over Cleveland.
Here's the highlight reel thanks to lpv_productions!
Playoffs
We will share more on the playoffs later. Top three division winners are guaranteed in.
Hyped up!
Owner Luciano Ruscitto was the guest on the popular Cleveland sports podcast, BigPlayReflog, last Monday.

Check out the entire discussion wherever you get your podcasts or click here! Hosts Gab, Nick, Chris and Dave are people who are more than happy to promote anything Cleveland and attend Crunch games!
Muskegon Risers and Cleveland SC
As of today, Muskegon is NOT in the NPSL, the league Cleveland SC is a part of. If they are admitted, It could make for an interesting NPSL season! Many of the players for the Crunch and GRFC tend to continue their outdoor season with the Risers or Cleveland SC. Last summer, Muskegon defeated Cleveland, 1-0, in extra time to play in the national semifinals in a physical and action-packed game. There is some hatred on both sides!
But as of today, Muskegon is NOT part of the NPSL. Imagine the rowdies between the two cities!
Home games for the rest of the Season
Though the club was hoping for a different venue, they will play their final two home matches at North Olmsted's SportsPlex.
March 18th will be the Benny Dargle Throwback Mullet night! Don't want to miss that! Then, the Sunday match will start at 3pm with the theme being Fan Appreciation Day!
Time for a serious discussion!
So, we hear all the time about discussions on finding venues to build a soccer only stadium or talks about changing the future for Cleveland with soccer. Not sure about you all, but I'm tired of this.
Ruscitto, Sam Seibert, owner of Cleveland SC, and even Nick Turchan and his group with Akron City FC should be on whatever committee Cleveland creates to discuss options going forward.
Managing the Cleveland Sports scene
These three men and their teams have been working with their communities, sponsors and fans to continue developing their brands all the while trying to navigate the Cleveland/Akron sports scene and giving this area professional soccer. Their expertise, knowledge and action must be included. I realize the politics of Cleveland, but maybe it's time for non-politicians to band together and solve the problem themselves.
I hope Michael Murphy and Nolan Gallagher, co-founders of the Cleveland Soccer Group, who are bringing an MLS Next Pro team to the North Coast, and the political leaders so "passionate" about this endeavor, include Luciano, Sam and Nick in any long–term planning meetings. 
But if there's anything we know about Cleveland's political history, don't bet on it. 
Soccer only stadium!
An indoor/outdoor stadium with outdoor practice pitches would be a great addition to this city. High schools and club teams could use these facilities. Surrounding cities could lend their resources, too. Think about the number of regional and national club events that can find a home here. Man would the city benefit from this.
Check out how Indianapolis is navigating this! Indy saw how their suburbs embraced what the public wanted. Now suburbs like Fishers and Carmel are desired destinations over the downtown area.
All it takes is one suburb or two to combine and give what these business leaders need. And once again, Cleveland will miss out on a golden opportunity!
Anything smart or perfect for this city often is ruined by greed, pride, and crappy leadership. 
Would love to hear your input! Leave us a comment! Missed last week's Crunch Bites? No worries. Here you go!
Follow me for more @Petrorock44.

NEO Sports Insiders Newsletter
Sign up to receive our NEOSI newsletter, and keep up to date with all the latest Cleveland sports news.