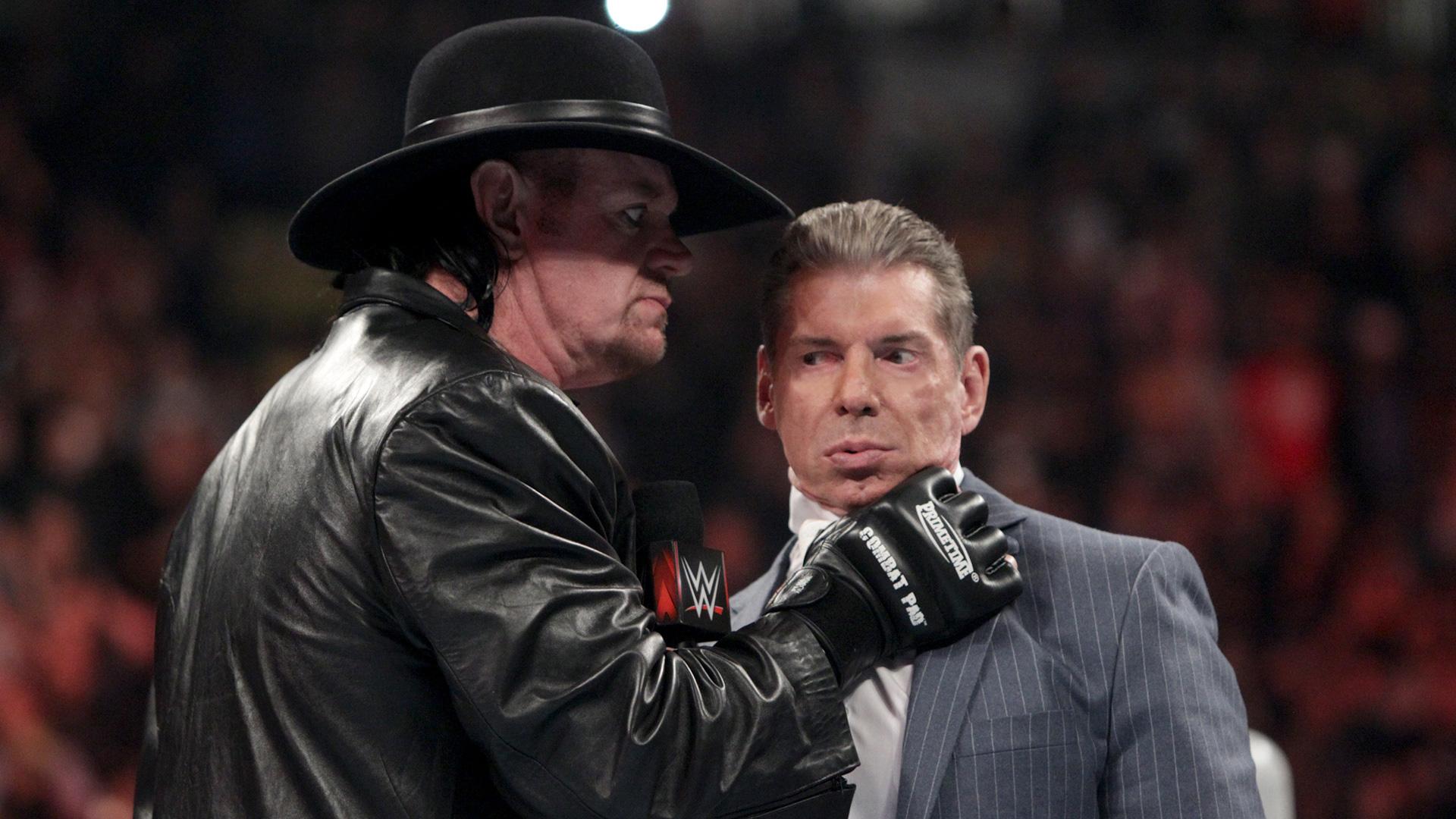 Opening Segment:
Triple H comes out and discussed the fact that some listen to authority and others don't. Triple H says that some fans are for the authority and some are against, I believe everyone is against Roman Reigns. Dean Ambrose interrupts Triple H and tells Triple H that Roman Reigns said that he is coming for him and Reigns said Triple H will know what he means. Ambrose asks Triple H who he wanted to win the triple threat at Fastlane, Triple H said that Dean wasn't ever a factor it was always between Reigns and Brock Lesnar.
PREDICTION TIME! : Triple H will decide that the winner of the Brock Lesnar vs Dean Ambrose street fight will earn a spot in the WWE World Heavyweight Championship match between Triple H and Roman Reigns. Does that sound familiar? It should. Daniel Bryan went through the same thing when it was Batista vs Randy Orton back at WrestleMania 30 and the WWE Universe hated both of those competitors.
Becky Lynch vs Sasha Banks
This match was amazing, this is what every fan wanted with the Divas Revolution and it took this long to see it. One of the best divas matches I have seen. The future looks very bright for the Divas Division.
WINNER: Draw via all of their shoulders were down
I enjoy the fact that WWE decided to go with something NXT has been using for a while and that is the double pin/ draws. Hopefully the WWE decides to do a Triple Threat for the Divas Championship at WrestleMania.
Dolph Ziggler vs The Miz
The Miz beat Dolph Ziggler in like 2 minutes. Way to build up to WrestleMania.
WINNER: The Miz via roll-up
Stephanie McMahon segment:
Stephanie comes out to finally give her speech on winning the Vincent J. McMahon Legacy Award. Steph unleashes on the WWE Universe after attempting to give her speech. Steph goes off on her brother Shane McMahon saying that he had missed so much time and he came right in after years of missing and can win control of the company. Stephanie says that Undertaker will dismantle Shane at WrestleMania and Shane can take a even longer leave of absence.
Lucha Dragons vs Sheamus and Rusev
I love the black gear and mask that Sin Cara is wearing tonight. I love the high flying style that the Lucha Dragons have brought back, it has been missing for a while.
WINNERS: Sheamus and Rusev via Rusev superkick
Ryback vs Adam Rose
Ryback beats the living hell out of Adam Rose. Heel Ryback is best for business.
WINNER: Ryback via Shellshock
Kofi Kingston and Big E vs AJ Styles and Chris Jericho
I am still curious to see in what direction do they plan on taking Styles and Jericho? Are they supposed to be the next tag team champions? The pick of a card act outside of the ring by New Day was pretty funny , all it was to show that Kofi had Style's number.
WINNERS: Y2AJ (AJ Styles and Chris Jericho) via Walls of Jericho
Next week on RAW, Y2AJ vs New Day for the Tag Team Championships. Styles can have his first taste at WWE gold this early.
Undertaker Segment with Vince McMahon:
Undertaker says that the blood of your son will be on your hands Vince, not mine. Short and Sweet. You didn't need a long talking segment here because he is the Undertaker.
Vince McMahon says that once Undertaker wins at WrestleMania he will disown Shane and will never be involved with the company ever again. Shane McMahon will lose his inheritance and it will all go to Stephanie.
Jey Uso vs Bubba Ray Dudley
Jey Uso got in a superkick. D-Von threw a table into Jimmy Uso on the outside.
WINNER: Bubba Ray Dudley via Full Nelson Slam
All of the singles matches tonight have been extremely short besides the divas match.
R-Truth and Goldust segment:
Goldust approaches R-Truth once again. Before Goldust can say anything Truth tells Goldust he doesn't need a tag team partner, doesn't need help with winning and definitely not for losing. Goldust walked away upset and R-Truth appeared to feel bad.
Kevin Owens vs Big Show
Big Show beats Kevin Owens the same way Owens beat Show last week on Smackdown.
WINNER: Big Show via count-out
Another brief match, this is irritating.
Brie Bella vs Naomi
Brie Bella using the Yes! kicks are the only thing that gets her over with the WWE Universe but whatever works.
WINNER: Naomi via submission
Lana comes out post match and laughs at Brie Bella. If we see Brie Bella vs Lana I think it is time to stop watching RAW.
Dean Ambrose vs Alberto Del Rio (with League of Nations)
Ambrose limping from last week and all bandaged up from the Lesnar attack last week. Del Rio worked the arm most of the match. Dean Ambrose jumped from the top rope onto all of the League of Nations. Triple H comes out during the match to distract Dean and signaled the League of Nations to attack him from behind. Triple H says that Dean will never learn. Triple H tells Ambrose that he will never beat the Authority, Ambrose responded with a punch. Triple H recovers after some punches in the corner and Pedigrees Dean.
Triple H accepts Dean Ambrose's challenge for a championship match, Triple H repeatedly punched Dean on the announce table.
WINNER: No Contest
Raw was very rough to watch after last week. Way to many brief matches that didn't work for me.
Top 3 Matches of the Night
1.) Dean Ambrose vs Alberto Del Rio (mainly because of HHH involvement)
2.) Becky Lynch vs Sasha Banks
3.) New Day vs Y2AJ

NEO Sports Insiders Newsletter
Sign up to receive our NEOSI newsletter, and keep up to date with all the latest Cleveland sports news.