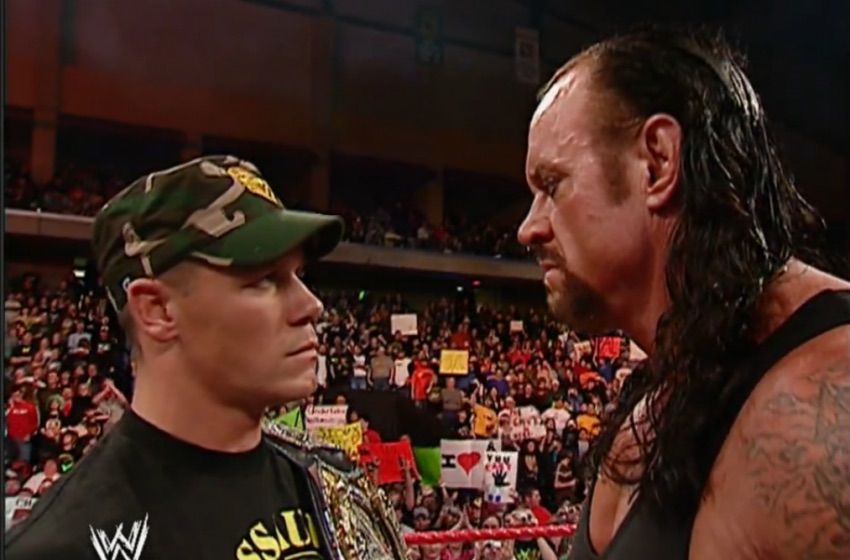 For the first time in many years, this years WWE Royal Rumble is completely unpredictable with not a single notion as to what may happen.  It is loaded with big names and nothing is certain.  However, I can be a glutton for punishment at times, so here are my predictions for entertainment purposes only.
Sasha Banks vs Nia Jax
Prediction – Let the burying (for what reason I do not know) of Sasha Banks begin.  Nia Jax wins.
Cesaro & Sheamus vs Anderson & Gallows
Prediction – To have Cesaro & Sheamus end the record title reign of The New Day only to lose the belts weeks later would make no sense, unless they are splitting up the team for a WrestleMania match.  Cesaro & Sheamus retain the gold.
Becky Lynch, Nikki Bella & Naomi vs Alexa Bliss, Mickie James & Natalya
Prediction – They never let Natalya win, Alexa Bliss is the champ and thus her team automatically won't win, those two factors combined give this one to the team of Bella & Lynch.
Rich Swann vs Neville for the "205" title
Prediction – YAWN, err, I mean Neville
Charlotte Flair vs Bayley
Prediction – Flair stays unbeaten at Singles PPV as Banks interferes to cost Bayley the match.
Kevin Owens defends his title against Roman Reigns for the Universal Title
Prediction – This is where everything gets really interesting and we get our first clue on how the Rumble may go.  A part of me see's Owens losing, and the first part of Jericho vs Owens for Mania starts to take shape.  The other part of me says, Roman Reigns is about to win then gets attacked by Strowman our of nowhere and they set that feud up.  A lot to be decided here, but I think the latter will happen and Owens hangs on to the belt.
AJ Styles vs John Cena for WWE Title
Prediction – This is another tough one, how this goes may decide the Rumble as well.  If Cena wins, then you can count on The Undertaker winning the Rumble.
If Styles wins, then I truly have no clue what is next in store for anyone involved.  I see Styles losing and going on to face Shane O Mac at Mania, while Cena wins here but drops the Belt to The Undertaker in the main event of Mania in Takers Walk off match.
OK, ok, ok, so here go,,,, the big one!
The 2017 Royal Rumble Match
Here is a list of the top contenders and why I feel each may win.  At the end of the list I will give you my winner.
Bray Wyatt – To set up the WrestleMania match with him and Orton.  Wyatt wins the Rumble while Orton wins the title at Fastlane.
Randy Orton – See the above reason for Wyatt and simply switch the names around.
Braun Strowman – Truly hope this one doesn't happen.  But if Reigns wins the title, I think you can count on it.
Chris Jericho – I'd love to see this, because if it isn't Finn Balor vs Owens at Mania, I'd have to believe it's Jericho.  Pretty much, if Owens retains the gold tonight, expect a strong chance that Balor or Jericho wins the Rumble.
Finn Balor – See above reasoning for Jericho.
Goldberg – He will be eliminated by Lesnar and no one else, if not, he wins.
Brock Lesnar – He will be eliminated by Goldberg and no one else, if not, he wins
The Miz – The kid is red hot right now, don't think it can't happen.
Daniel Bryan – He has one match left in him, and it will be against the Miz.  Does tonight lay the groundwork for that?
Samoa Joe – Hey,,, it could happen?
Dean Ambrose – The most popular wrestler on the Smackdown roster.
The Undertaker – He will win and set up the dream match for Mania with Cena.

NEO Sports Insiders Newsletter
Sign up to receive our NEOSI newsletter, and keep up to date with all the latest Cleveland sports news.