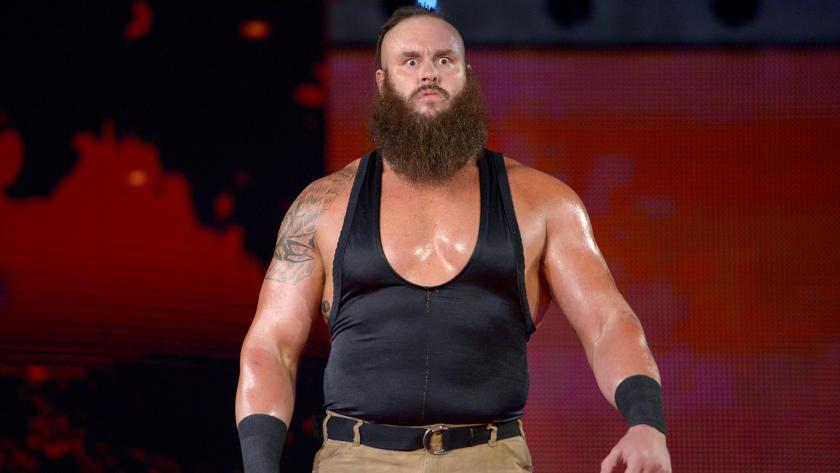 WWE Monday Night Raw, the flagship show and the longest running show in Episodic television made its way to Nashville tonight.  It underwhelmed in some area's and overachieved in others.
Let's get right to it, shall we?
Samoa Joe is top notch, but just needs one more thing….
Samoa Joe is a beast, he gets better each week and deserves to be and stay in the main event picture for a long time to come.  Despite not being on WrestleMania this year, he has rebounded strongly.  His matches and feuds with some of the biggest names on RAW have been spot on. He truly deserves every ounce and second of this push. I cannot wait to see the four way match at Summerslam for the title between Lesnar, Reigns, Strowman and Joe.  Despite the outcome tonight, it is happening.
He only needs to change one thing, he needs better walkout music.  The canned music is some of the worst since the hokey tunes of the 1980's curtain jerkers.  New music is needed for Joe, and asap!
The New Face of RAW, and possibly WWE!
If I've said it once, I've said it  a thousand times, Finn Balor is the new face of WWE in the making.  From a guy that the fans can get behind, the men admire and the women desire, Finn Balor has it all.  Perhaps a mouthpiece down the line in Paul Heyman will be added, but honestly, I'm not even sure he needs it.  They are doing the smart thing by not rushing him back to the title, but letting it regrow organically.  He will get the most out of this fued with Bray Wyatt who lies in waiting.
Speaking of Bray Wyatt
If the son of IRS and the brother of Bo Dallas is ever going to get that heel magic back, working with a super over face like Balor may be the best way to do it.  Everyone is in agreement of the immense talent of Wyatt both in the ring and on the microphone, but he has been booked awful for two plus years.  If Wyatt is ever going to catch the red hot heat again, and aura of mystique with the fans, now is the time! If he can't do it with Balor, then "gasp" it may be time for a major overhaul.
2/3 of a Shield reunion in the making
Slowly but surely the WWE is once again teasing a Shield reunion.  It started last week and picked up again tonight as Rollins and Ambrose have agreed to take on The Miz and his cronies in a 2 on 3 next week.  They appear to have finally put the past behind them and have agreed to come back together.  This is career life support for Ambrose and an interesting move for Rollins.  Given the match being a 2 on 3, it is a pretty blatant tease that Roman Reigns may be right around the corner.  The only question is, who turns on who this time?  All signs point to Ambrose turning heel.
Roman Reigns is underrated in the ring
Simply put, the hatred for Reigns isn't justified any longer.  He is great on the microphone as a heel, even when he isn't technically one.  He has improved drastically in the ring as shown tonight and can carry a match when he needs to.   If the WWE would ever just let him come out in a pair of tights and nothing else, much like they did with the Rock, he will look more serious and lose the idiotic vest.  Get rid of the vest, embrace your Samoan culture and things will improve as he has in all the other areas.
Great on the microphone, but now what?
Enzo Amore has had some excellent promo's the last 3 weeks straight.  The problem is that is all he can do is talk.  This gimmick is great now, but the shelve life on it is very short.  It is also far too predictable as everyone knew it would be The Big Show eventually putting over Cass at Summerslam.  Then what?  Cass and Enzo may have both been better off staying a team.
Is Braun Strowman Human?
Do I really need to expound?  They have made this guy the dog gone Terminator and this is awesome.  It almost reminds me of the 1990's Undertaker, this guy won't stay down and I love it!  He has been perfectly booked this last year and it needs to continue.
Jason Jordan is the son of Kurt Angle, there has to be more?
Well, that was sure lame.  A summer long buildup for that?  I must believe there is more on the way.  They will not stick with this, I'm sure it will turn out to be some joke HHH and Stephanie along with Corey Graves pulled on Angle to make him believe all of this nonsense.  It will lead to their eventual match at SummerSlam.

NEO Sports Insiders Newsletter
Sign up to receive our NEOSI newsletter, and keep up to date with all the latest Cleveland sports news.