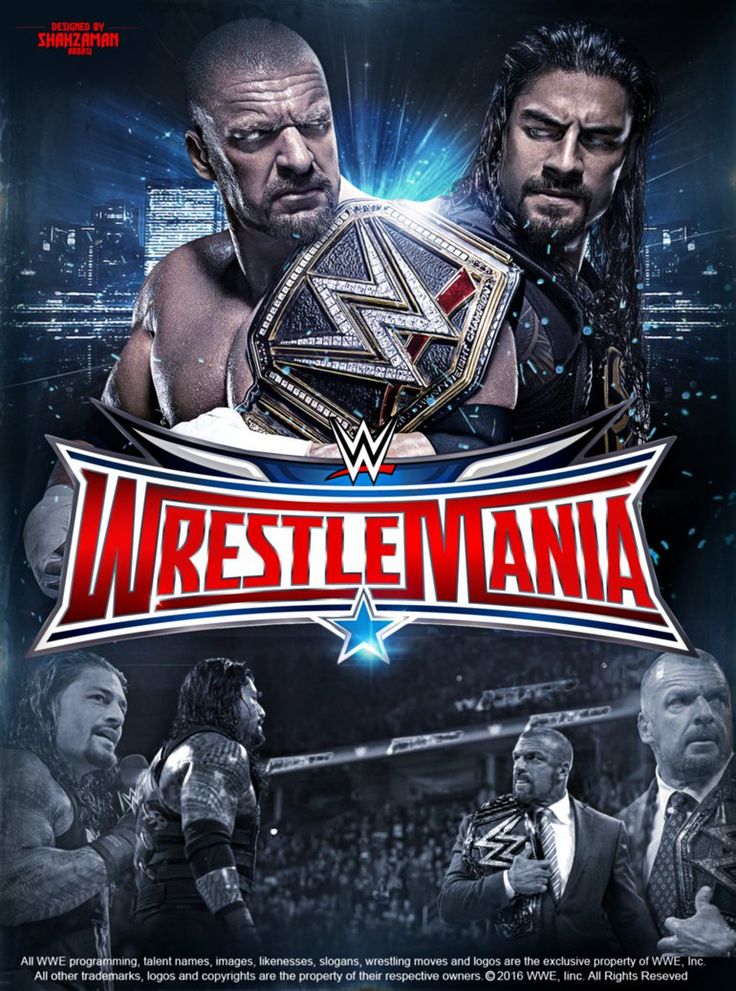 I have been hired as the second hand person to Vince McMahon. My job is to book the matches but only one person can overrule me which is Vince McMahon. And now the final production meeting before Wrestlemania 32.
Alford: Alright Vince, it's gameday.  We are here in Dallas and its time for the final decision of the card. That includes match result and match order.
Vince: Alright
Alford: Let's first establish the match order. We know the Pre-Show matches…
Vince: Right Total Divas and Usos matches on the USA Network. Now let's get on with the main card.
Alford: You forgot about the UFC Fight Pass…I mean Pre-pre show match
Vince: SHUT UP ALFORD!! It's our special social media between Ryback and Kalisto which we will turn into the empty arena match.
Alford: McMahon you lucky you paying me good money. Now onto the match card. Each hour basically has its own main event. Styles/Jericho headlines Hour 1, Ambrose/Lesnar headlines Hour 2, Shane/Undertaker headlines Hour 3, and Triple H/Reigns closes the show.
Vince: I like almost everything you said.
Alford: Vince what's the problem?
Vince: The main event. Shane and Taker will close the show.
Alford: Wait a second. So the WWE World Heavyweight Championship match which is what we are all about will not close the show? I don't like that.
Vince: I don't give a damn what you like! It's my show and you will love it.
Alford: I don't think the fans will like Shane/Taker going on last. But let's book the matches.
Vince: Alright go ahead. Remember, Shane/Taker is last.
Alford: Alright
Kalisto (c) vs. Ryback–WWE United States Championship
Alford: We here at WWE care so deeply about the U.S. Title that we encourage you to watch the WWE Network and Youtube early (around 5:30ET) to watch this match. I've given this match plenty of thought and…uh…let's give this match to Kalisto.
Vince: We got to think about our Mexican audience so KALISTO WINS!!
Alford: Glad you care about our audience
Final Verdict: Kalisto wins (10:00)—Match starts at 5:30ET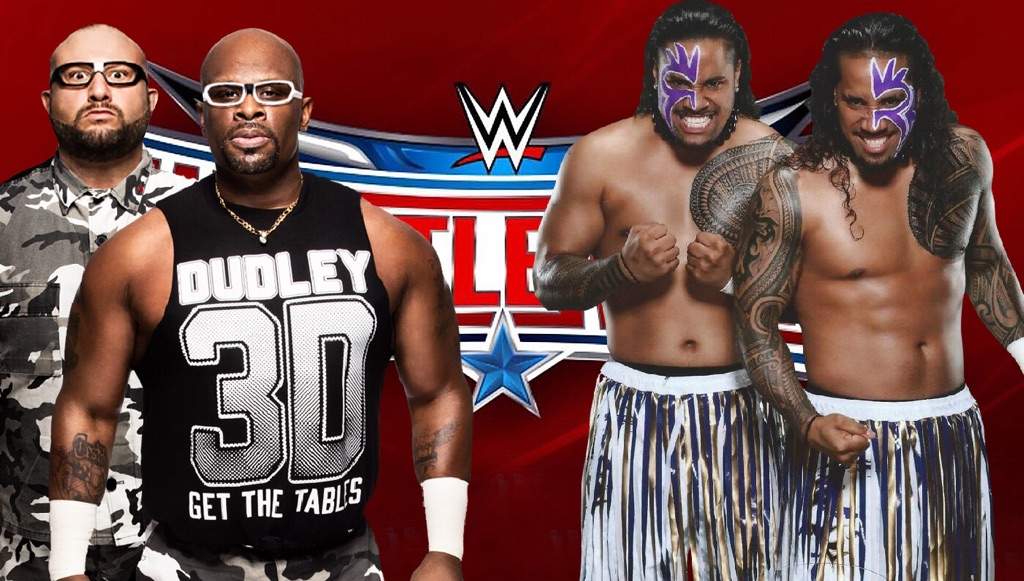 The Usos vs. The Dudley Boyz
Alford: This should be a great match watch the Dudleys control the offense for most of it. Usos will come back and win for the feel good moment.
Vince: You can handle all the pre-show matches. I got bigger things to worry about.
Alford: Okay fine.
Final Verdict: Usos win. (8:00)–Match starts at 6:20ET
Total Divas vs. B.A.D. & Blonde
Alford: This is where we need to be smart. Eva Marie will turn on Team Total Divas. We will spotlight Lana as she will be a future star in the Women's division.
Vince: You mean Divas division?
Alford: You heard what I said. Anyway, Team BAD will win.
Final Verdict: Team B.A.D. and Blonde (12:00)–Match start time 6:35ET.
MAIN CARD
The New Day vs. The League of Nations
Alford: This match is all about the coming out party (no pun intended) for the New Day. Kofi is gonna have his yearly Wrestlemania moment and with all due respect to Rusev, Del Rio, Sheamus, and Barrett; there is a reason why they are at the bottom of the card while the New Day is on their way up.
Vince: Booty-Os for the win.
Alford: I hate Booty-Os but New Day will win this match to open Wrestlemania.
Final Verdict: New Day wins (8:00)—Match start time 7:10ET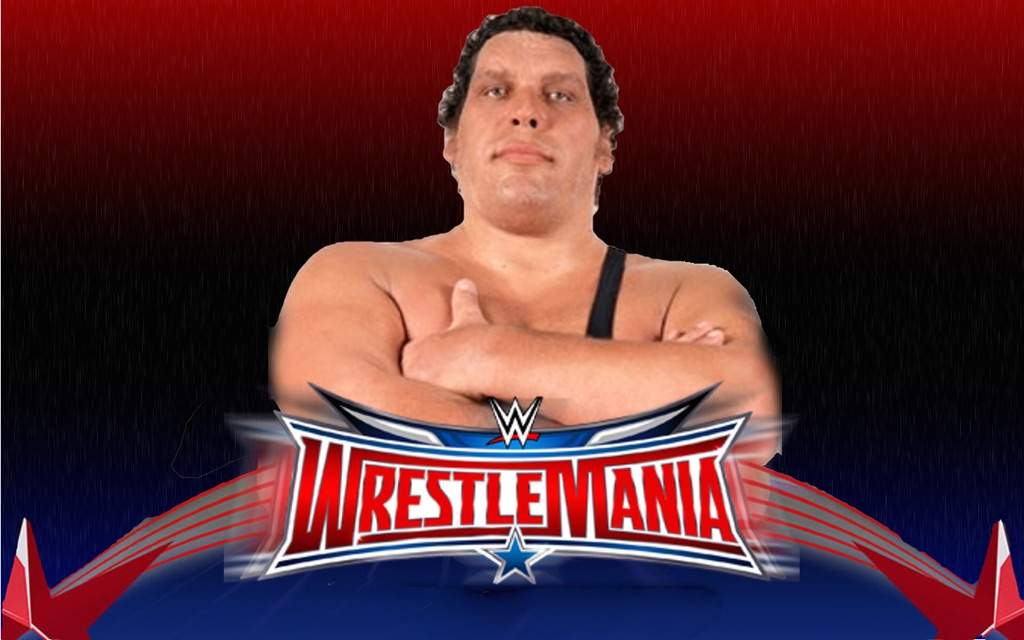 Andre the Giant Memorial Battle Royal
Alford: We got some fun surprises for the fans for this match. They know Cesaro will be making a return but this is where we promote someone from NXT.
Vince: Screw NXT! Big Show will be the new #1 contender for the World Title.
Alford: Vince stop it! Quit being out of touch with the fans to satisfy yourself. Let's promote Joe.
Vince: Uh no, but I'll give NXT a shot.
Final Verdict: Tyler Breeze wins trophy (16:00)—Match starts 7:32ET
AJ Styles vs. Chris Jericho
Alford: This will get the fans going. This will be an in-ring classic for the hardcore wrestling fans like myself.
Vince: We are giving the fans what they want, quality sports entertainment. How about Jericho puts over AJ. Glad I came up with that idea.
Alford:…..
Final Verdict: AJ Styles wins (21:00)—Match start time 7:55ET
Vince: After the match, we will honor our Hall of Fame inductees.
Vince: Then we will hear from The Rock as he cuts a promo on Roman Reigns winning tonight. 
Charlotte (c) vs. Becky Lynch vs. Sasha Banks–WWE Divas Championship
Alford: Tough match to call but so far, the PPV has been predictable. People expect Sasha to win but the surprise winner will be Becky Lynch.
Vince: That's a dumb pick. It's clear fans love Banks so she will win the title.
Final Verdict: Banks wins via pinfall over Lynch (10:00)–Match starts 8:35ET
Brock Lesnar vs. Dean Ambrose–Street Fight
Alford: This will be the most physical match Lesnar has ever been involved in. We need Ambrose to win this match so he can headline main events after Wrestlemania. Lesnar will be fine.
Vince: Brock needs to go over.
Alford: No he doesn't. Lesnar will be the same no matter what. Ambrose is one big loss away from a main-eventer dropping down to midcard. This will hurt us Vince if he doesn't win.
Vince: Alright here is what we will do, Ambrose can win, but The Wyatt Family will cost Lesnar the match.
Alford: But Dean will become a heel and still wouldn't get the big victory he needs.
Vince: This is a win-win for everyone involved. The next feud will be Wyatt/Lesnar and Dean still gets his win.
Final Verdict: Ambrose wins with interference from Bray Wyatt (20:00)–Match start time 8:58ET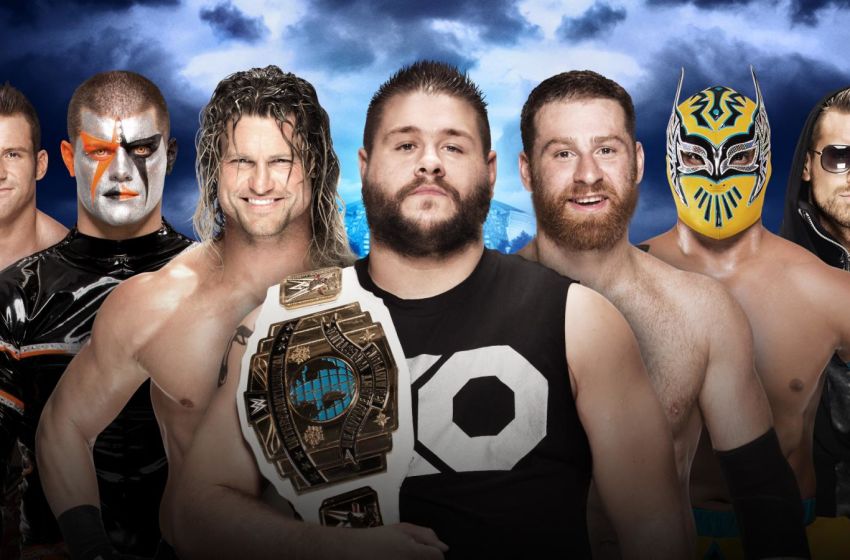 Kevin Owens (c) vs. Sami Zayn vs. Dolph Ziggler vs. Zach Ryder vs. Stardust vs. The Miz vs. Sin Cara—IC Title Ladder Match
Alford: Should be a fun match but there are some stories to tell. Do we give to win to NXT newbie Sami Zayn or do we finally give Ziggler the push he deserves?
Vince: So no consideration to the Miz? Anyway, I think its time for Zayn to win so we can move forward with Owens vs. Zayn afterwards.
Alford: I actually like that idea. See we can actually agree on something. What is going on here?!
Final Verdict: Sami Zayn wins (17:00)–Match start time 9:35ET
Triple H (c) vs. Roman Reigns–WWE World Heavyweight Championship
Alford: I still can't believe this is not closing the show. This match is for the top prize of our sport.
Vince: But fans have been rejecting Reigns but that's all we been building. Triple H can't keep the title because he's working for me and he hasn't renewed his talent contract.
Alford: Well Vince, TURN HIM HEEL!
Vince: I will but I can't have my main event get booed out of the building to end the show.
Final Verdict: Reigns wins (25:00)–Match will start 10:10ET
The Undertaker vs. Shane McMahon–Hell in a Cell
Vince: Now this is the real main event!
Alford: Aw come on! How in the world are we gonna book this match?!
Vince: I will come down to the ring, low blow Undertaker and help Shane win. But Undertaker will pull through and win. Send the crowd home happy.
Final Verdict: Taker wins (15:00)–Match starts 10:50ET

NEO Sports Insiders Newsletter
Sign up to receive our NEOSI newsletter, and keep up to date with all the latest Cleveland sports news.