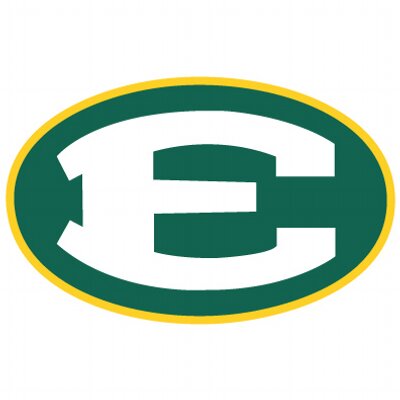 by Chris Ginley
AVON, OHIO– On a bright and sunny day at Sprenger Stadium, the St. Edward Eagles celebrated senior day as they faced the Tigers of Cuyahoga Falls.
"It was awesome for these seniors to get to play one last game here. I have been able to coach these seniors for the duration of my time here. I'm so happy for them and look forward to greater things," said St. Edward head coach Matt Rosinski.
From the start of the game, it was clear that St. Edward starter Logan Wiggenhorn was showcasing his best stuff. Wiggenhorn struck out five in the first three innings and only allowed a runner to reach second once in his first three innings of work.
Rosinski said of his great start, "Logan was phenomenal today. He had his pitches working, his fastball had some movement and his breaking ball was working as well."
Cuyahoga Falls starter Alex Valente was equally strong as well, striking out four and only allowing one hit in his first three innings on the mound.
The closest that Cuyahoga Falls got to scoring was in the top of the fourth inning when leadoff hitter Dakota Page got on base via a walk and was sacrificed over by Tristan Roberts. Wiggenhorn then induced three straight groundouts to get out of the jam in the middle part of the game.
The Eagles finally got to Valente in the bottom of the fourth, as they got their first two runners on base to start a St. Edward rally and try and get some runs and establish an early lead. Joe Horoszko drilled a triple to right-center field to score Spencer Crane and Jordan Stevens to put the Eagles up 2-0 in the bottom of the fourth.
"It was a huge hit by Horoszko. He has been swinging the bat great and it was a key hit for us," said Rosinski.
Both pitchers continued their strong starts in the fifth and sixth innings, as Wiggenhorn struck out five of the six batters he faced in those innings, keeping the no-hitter going and Valente set down six of the seven hitters he faced as well.
Dominic Hoty made a few good stops in the top of the seventh inning to keep the shutout intact.
It is hard to put together a better start on senior day than Wiggenhorn put together, as he had 10 strikeouts, a no-hitter, and seven innings of terrific pitching.
"It is what everyone dreams of," said Wiggenhorn after the game. "I didn't have the best control, but my off-speed was working and it was an awesome day."