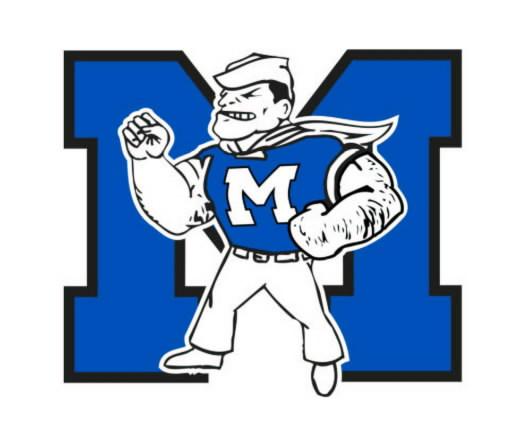 WESTLAKE, OHIO— The Midview Middies defeated the Westlake Demons 17-1 on a gorgeous evening.
The scoring started early in a disastrous top of the first inning for Westlake in the field. A leadoff walk and an error brought runners to first and second for Seth Sanders. Sanders bunted to move the runners over, and pitcher Steven Walker fielded the ball and threw it into right field.
The first basemen had run in to field the bunt, and a run scored as a result while Sanders moved to second. Owen Hawke hit a line drive in left-center field and brought home two runs to give the Middies a 3-0 lead.
Things didn't improve for the Demons in the second inning as Westlake walked the first two Midview hitters in the inning. Connor Braeden advanced the runners on a sacrifice bunt to bring up Jamie Myers with one out. Myers hit a line drive into left field and the left fielder let it go through his legs to bring home a second run that wouldn't have scored and moved Myers to second.
After Seth Sanders walked, a passed ball moved both of the runners up 90 feet. Jamie Honis brought in two more runs with a double, and double from Owen Hawke brought home Honis.
Walker didn't escape the inning, taking the loss after giving up four earned runs on three hits in one and one-third innings.
The Demons scored six runs in the top of the second inning to bring the score to 9-0.
Westlake had a chance to score in the bottom half of the second inning loading the bases with no one out when Midview pitcher Spencer Pavell locked in. He struck out Max Novak, followed by an infield fly, and a ground out to end the inning. Pavell went five innings giving up one run on five hits.
Westlake had another solid opportunity to get back some runs after loading the bases in the bottom of the third due to two errors from Midview. Pavell once again got out of the jam when Jack Reilly grounded out to end the inning.
No runs were scored until Midview's half of the fifth inning. The Middies scored eight runs and sent 12 men to the plate.
In the bottom of the fifth inning with two outs, Chris Chang came to the plate. Chang pulled one to left field that just cleared the fence for a home run and Westlake's sole run on the evening.
Midview improves to 9-10 while Westlake drops to 2-8.