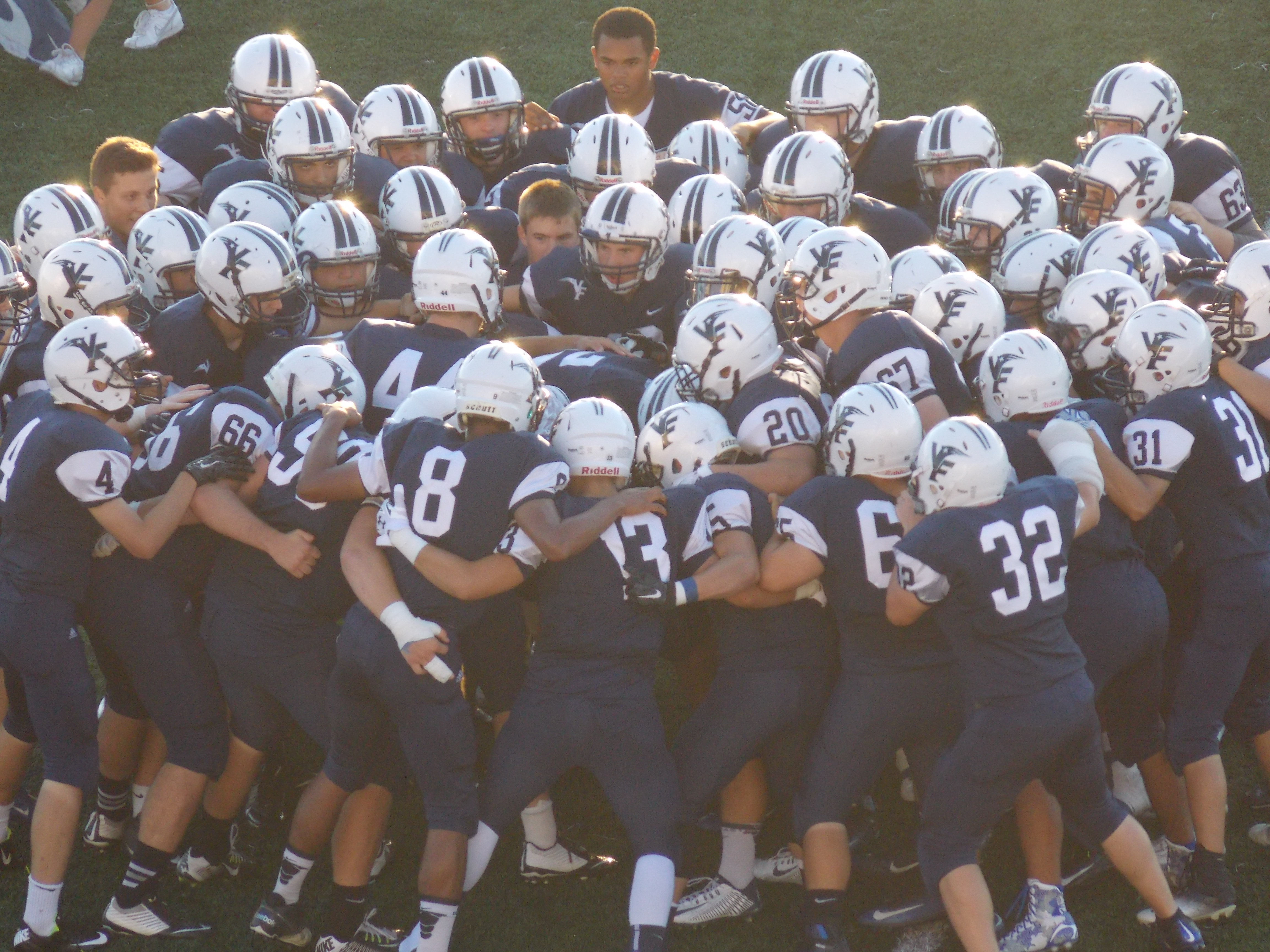 Taking steps forward. That was the mission last season for Valley Forge Patriots head coach Marcello DeAngelis and his team as the club dropped nine of 10 games on their 2016 schedule.
Playing young kids is never easy, but DeAngelis thinks that going into 2017 those hard lessons of last season will pay off.
"Last year generally we played very young," DeAngelis said. "Anytime you have younger players playing against 16-18 year old men you know it's going to be tough.
"We were playing 13 sophomores, juniors and even freshman last season at any given time. We've told them all that now they have played, hopefully that is motivation enough for them."
The Patriots took their lumps early in the season, suffering an opening night loss to North Olmsted 39-14 after falling behind 39-0, and then in week two put up a fight in losing to Revere 49-31.
The team learned a lot about how to win during the course of the season, getting to go up against some of the best in the area during a week three loss to St. Ignatius, and then after a few losses in the Great Lakes Conference the team finally started to turn it around.
"We were in a lot of games the second half of the season," DeAngelis said. "I think the game were it started to turn around was the Holy Name game."
The Patriots lost that night 35-24, but DeAngelis said it was a night where the team put together four good competitive quarters of football.
"We went in and made it a game," DeAngelis said. "We had a chance, it all came together and we were competitive."
The 2016 season ended on a high note with a 21-0 shutout win over rival Normandy, and the team showed heart as they played tough over the final stretch of the season.
The team is looking to take the growth of the final games of 2016 and use them to get better and be even more competitive this season.
"The kids have been busting their butts, really grinding," DeAngelis said. "Camp days this summer have went really well, we went to Mount Union for three days, the kids really have a good attitude."
The Great Lakes Conference is always a fight with quality teams like Holy Name, Bay, Rocky River and Parma, but by the end of 2017 the Patriots are hoping their name will be added in that mix.
"You have to take one game at a time or you can lose focus," DeAngelis said. "It's such a good conference, anyone can really beat anyone."
2017 Schedule
8/25 7:00p North Olmsted (North Olmsted, OH)
Location: Valley Forge High School
9/2 12:00p @ John Marshall (Cleveland, OH)
Location: John Marshall High School
9/8 7:00p @ Perry (Massillon, OH)
Location: Perry High School
9/14 7:00p @ Normandy (Parma, OH)
Location: Normandy High School
9/21 7:00p Elyria Catholic (Elyria, OH)
Location: Valley Forge High School
9/29 7:00p @ Garfield Heights (Garfield Heights, OH)
Location: Garfield Heights High School
10/6 7:00p @ Rocky River (Rocky River, OH)
Location: Rocky River High School
10/13 7:00p Parma (Parma, OH)
Location: Valley Forge High School
10/20 7:00p Holy Name (Parma Heights, OH)
Location: Valley Forge High School
10/27 7:00p @ Bay (Bay Village, OH)
Location: Bay High School