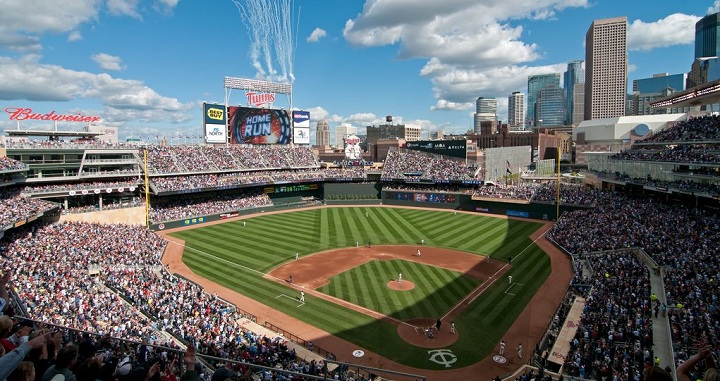 Are you currently looking through your cable or satellite listings for today's 1:10pm first pitch between the Indians and Twins in Target Field in Minnesota?
Don't waste your time.
Today's Tribe game is not airing on any 'conventional' form of television, but instead will be on Facebook Watch via the MLB Live Show Page.
Scott Braun, Glen Perkins, former Indians outfielder Jody Gerut and Alexa Datt will be on the broadcast, and has MLB Network is putting it the broadcast will be a social-driven broadcast "with elements optimized for social interaction and mobile consumption."
It will be interesting to see how the broadcast turns out, as the Indians have high rankings in terms of TV ratings,
second best in the Majors as of last week.
The broadcast will feature fan comments and player Instagram handles, while MLB will utilize Facebook and Instagram posts from teams, players and fans throughout the broadcast.
If you're not a big fan of the way the broadcast comes off, don't fret, the Indians and Angels from Progressive Field will return to Sportstime Ohio on Friday night with pregame at 6:30pm.