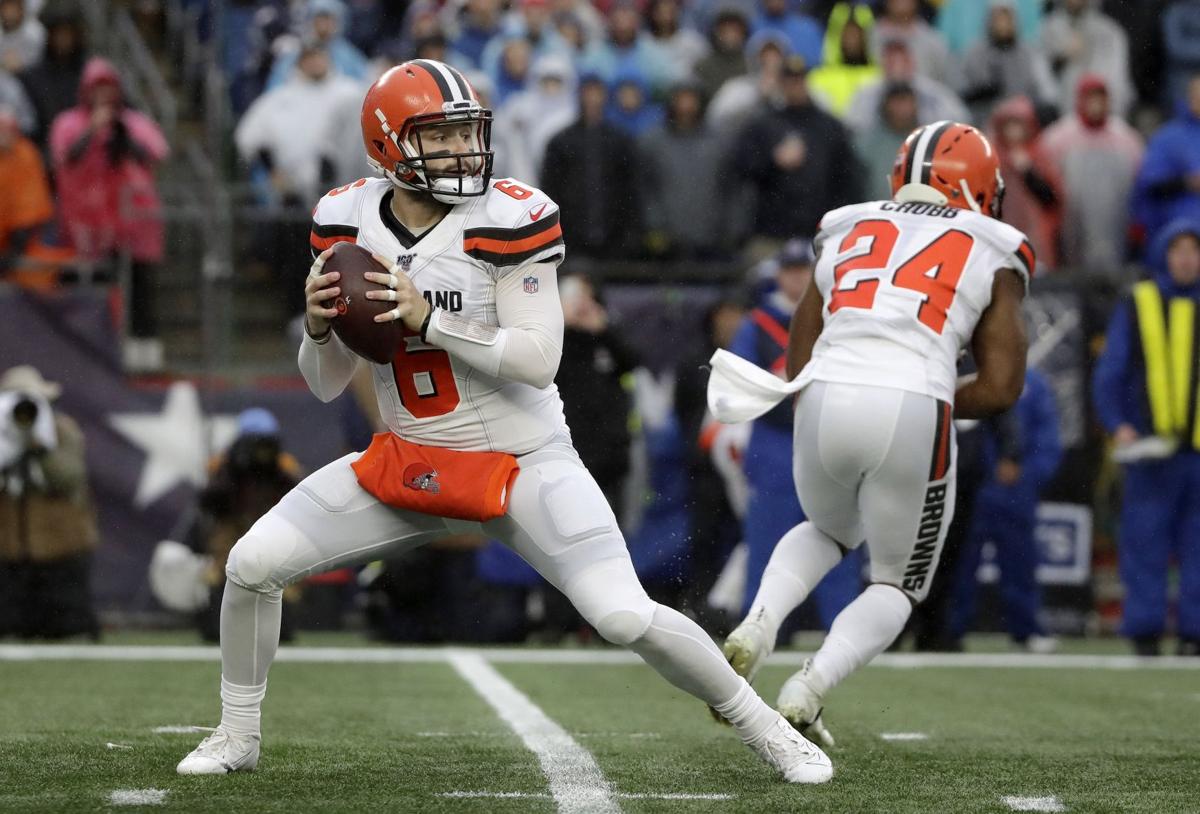 By Nick Broulis
Some thoughts on the Cleveland Browns loss in New England.
1. Cleveland Browns head coach Freddie Kitchens talked a lot during training camp about being a smart, physical and disciplined football team. The Browns were penalized 13 times for 85 yards. New England? 4 times for 32 yards. That's smart and discipline football.
2. When it comes to physical football, Cleveland, once again, had a big problem tackling. This has been a problem all season when it comes to the run defense. Larry Ogunjobi has been a solid interior lineman. Sheldon Richardson has been a disappointment. Olivier Vernon hasn't played great, but he's been more effective doing his job than Richardson has been plugging the middle.
3. Freddie Kitchens made it clear during training camp that Cleveland was going to run the ball. I was shocked when Cleveland came out passing. Running back Nick Chubb didn't get his first touch till the mid-way point of the first quarter. I grant you the Patriots were the cause of some of that, but Chubb should have touched the ball twice on Cleveland's first possession.
4. Speaking of Nick Chubb. Many see him as a top five back. Chubb ran the ball great. 20 carries for 131 yards. Yes, I know, his back to back fumbles really hurt, but that is not like Chubb to fumble. He's been the most consistent offensive weapon, just ahead of wide receiver Jarvis Landry. Kitchens really needs to use Chubb earlier and more often. Run the offense through Chubb.
5. Talking about offensive weapons. A lot of people are down on WR Odell Beckham Jr. I feel he's another player not being used right. Beckham has had some problems with drops, but calling plays that will get him open and into the open field need to be called more often. I'm not telling Cleveland to force the ball to him, but get him on more slants, pick plays and try to hit him on play action once a game. Beckham is too talented not to be used properly more.
6. Quarterback Baker Mayfield had some good throws and some bad throws, going 20-31 for 194 yards with one touchdown and one interception. There were times when Mayfield was under pressure and got rid of the ball and other times, not so much. Mayfield does need to start getting more air under his passes down field and a bit more touch on shorter passes. He was great at both last season.
7. I should have brought this up in point number one, but the Browns committed three turnovers. The patriots were flawless in that area. In other words, they rarely beat themselves. New England is playing so well right now, that the opposing team has to be as close to perfect in all phases of the game as possible. That's hard to do.
8. When it came to the pass defense, I was expecting Cleveland to double Julian Edelman more often. I understand that Patriots quarterback Tom Brady is one of the best at ball distribution, but if you're going to get beat in the passing game, it can't be from allowing Edelman to get free, especially in the red zone. Notice the Patriots didn't allow Beckham to get loose.
9. Tom Brady had another good game, but defensive ends Myles Garrett and Olivier Vernon each had a sack. Safety Eric Murry was also able to get to Brady. It wasn't as if Brady had a clean pocket, Brady just gets the ball out so fast and they have a good running game as well.
10. I was shocked that this game was officiated as well as it was. I've been very critical of the officials recently, especially in the Seattle loss. No complaints during this game.
11. Freddie Kitchens is a first-year head coach. More responsibilities. I'm not calling for Kitchens job, but this team must get drastically better in just about every area. Some of that is on the players, but Freddie has to get better overall. Let's hope that starts this week getting ready for Denver.

NEO Sports Insiders Newsletter
Sign up to receive our NEOSI newsletter, and keep up to date with all the latest Cleveland sports news.