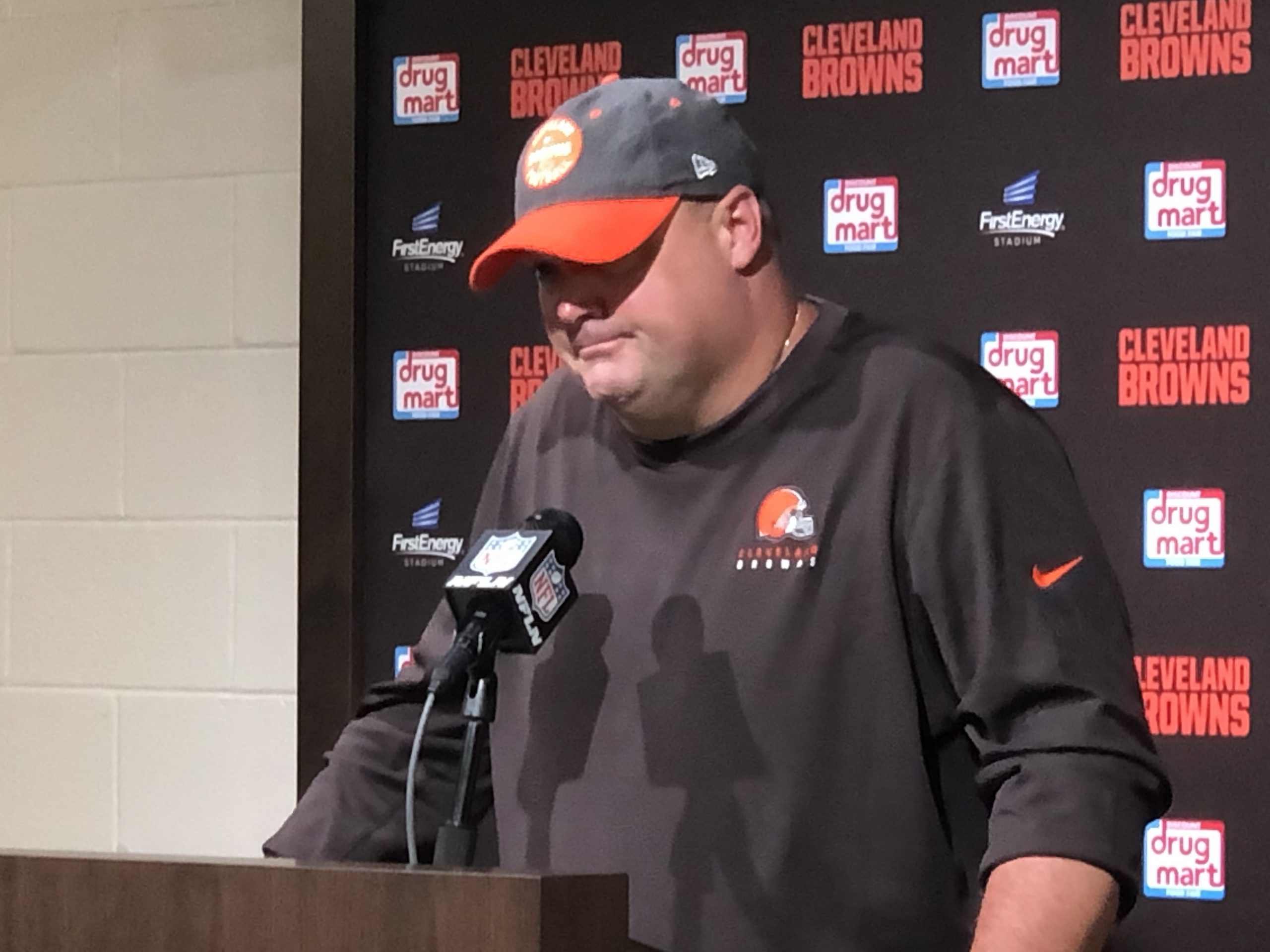 Well, the Browns have officially played seven games this NFL season and have been sub-par, to say the least. Browns fans are upset with the sluggish start for this new-look team that features one of the top wide receivers in the NFL, Odell Beckham Jr.
The Browns have a record of 2-5 seven games in and had way higher expectations. In 2018, the Browns were 2-4-1 seven games in which is nearly the same record as this season.
What is the problem in 2019? Is it the rookie head coach, Freddie Kitchens? Is it Baker Mayfield's sophomore slump? Is it the expectations themselves?
Quite frankly I believe it is a combination of both Baker Mayfield and Freddie Kitchens but Kitchens' isn't calling anywhere close to the creative plays that he did as offensive coordinator for the Browns in the latter half of the 2018 season. Is Head Coaching and calling plays becoming too excessive for Kitchens? Yes, I believe it is.
Is it time for the Browns to move on to a different head coach already 8 weeks in? Yes. Kitchens' wasn't the right choice from the start due to his inexperience as an NFL Head Coach and the talent acquired for his rookie season as coach.
Freddie seems to have an answer to just about every question the press gives to him but sometimes you end up putting your foot in your own mouth.
Freddy throws Higgins under the bus. Something bigger going on here. https://t.co/zK7gMh3tPe

— Dustin Fox (@DustinFox37) October 28, 2019
Rex Ryan has already called for the firing of Kitchens in Cleveland and the Browns head coach is slowly becoming a laughing stock for the NFL announcers that get to call the Browns games.
Rex Ryan did not mince any words talking about Browns HC Freddie Kitchens and his questionable decisions… pic.twitter.com/oQVnVPyfAR

— Golic and Wingo (@GolicAndWingo) October 28, 2019
So false start in 4th & 11, with punt unit, Freddie pulls them puts offense out for 4th & 16. Baker sacked. Nathan Zegura just reported, #Browns deliberately false started so the offense could return to the field because Kitchens didn't want to burn final timeout. Clown show.

— Daryl Ruiter (@RuiterWrongFAN) October 27, 2019
The Browns could've interviewed a slew of qualified candidates. They didn't and ended up with finalists Freddie Kitchens and Kevin Stefanski. Don't forget the role John Dorsey played in this mess. Just a horrible hire.

— Aaron Goldhammer (@HammerNation19) October 27, 2019
The Browns seem to be missing interim head coach, Gregg Williams, and some Browns fans are even hoping that somehow, someway they would be able to somehow get Gregg Williams to come back as head coach.
Freddie Kitchens is not the answer as head coach and it seems as if Freddie will be getting the axe sooner rather than later. Fans were extremely hopeful that this project would work out but in retrospect, it has failed miserably.
Baker Mayfield had a fantastic rookie season but his sophomore season has looked pretty brutal, which could be due to Freddie Kitchens.

NEO Sports Insiders Newsletter
Sign up to receive our NEOSI newsletter, and keep up to date with all the latest Cleveland sports news.