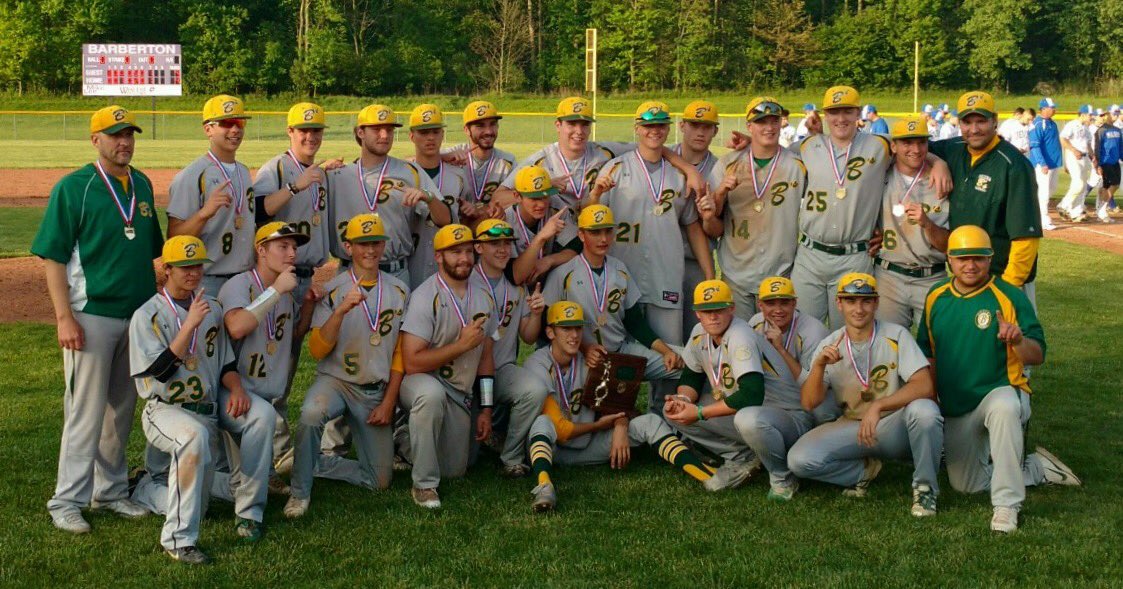 Medina is making their fifth regional appearance overall and first since 2011. The Bees come into the Regional with a record of 18-12, but are officially 15-15, as they had to forfeit three games earlier in the season. They finished up conference play in a tie for third place at 7-6. Regardless of record, the Bees have been playing really well as of late, winning nine of their last ten games, the lone loss being to Solon in the Greater Cleveland Conference championship.
"This team has put in many hours of work in the weight room, batting cage and on the field." said Medina head coach Nick Kaplack.
"Our goal midseason was to make it to regionals. We had the pieces and parts, but we just had to get them working together." said Kaplack. "We play a really tough schedule. Five of the eight teams in the Greater Cleveland Conference made it to the district final and three of them are in the regionals." he added.
Kaplack also credited his seniors for emerging at different capacities in the game.
Medina has a couple of familiar opponents in this regional, the first being Avon, who they will play against on Thursday. They lost to them 4-3 on April 21st.
UPDATE
BB: The Regional Semifinal game for today has been postponed until tomorrow. Time to TBA. Stay tuned. @Medinabaseball

— Medina Athletics (@medinaathletics) May 25, 2017
Should they get past Avon on Thursday, they have a potential rematch in the wings with Strongsville, a team that they have played three times already, winning the most recent one, 7-6, on May 8th.
Medina pulled off a rare feat to get to regionals, defeating all three of the top seeds to win the Barberton District.
Medina has a few of offensive standouts, the first being senior catcher Trace Peterson. The Lake Erie College commit is batting .493 on the season, with seven doubles, two triples, four home runs, and 4o RBI.
Junior Hunter Havekost is hitting .406 with five doubles, a triple, 15 RBI, and recently set a school record with 38 runs scored.
Senior Cade Pipoly is hitting .407 with eleven doubles, two triples, 19 RBI and seven stolen bases. He also excels on the mound as well, posting a 3-1 record, a .95 ERA, two saves and seventeen strikeouts.
Two other pitchers to watch out for are senior Chris Fryer, who has a 5-1 record and an ERA of 2.08. He has one save on the year and leads the team with 36 strikeouts and two complete games.
Senior pitcher John Curtis, who also played quarterback for the Bees, is 3-2 with a 2.26 ERA and 27 strikeouts to go with two complete games.
**Check out our preview of the Avon Eagles here.**