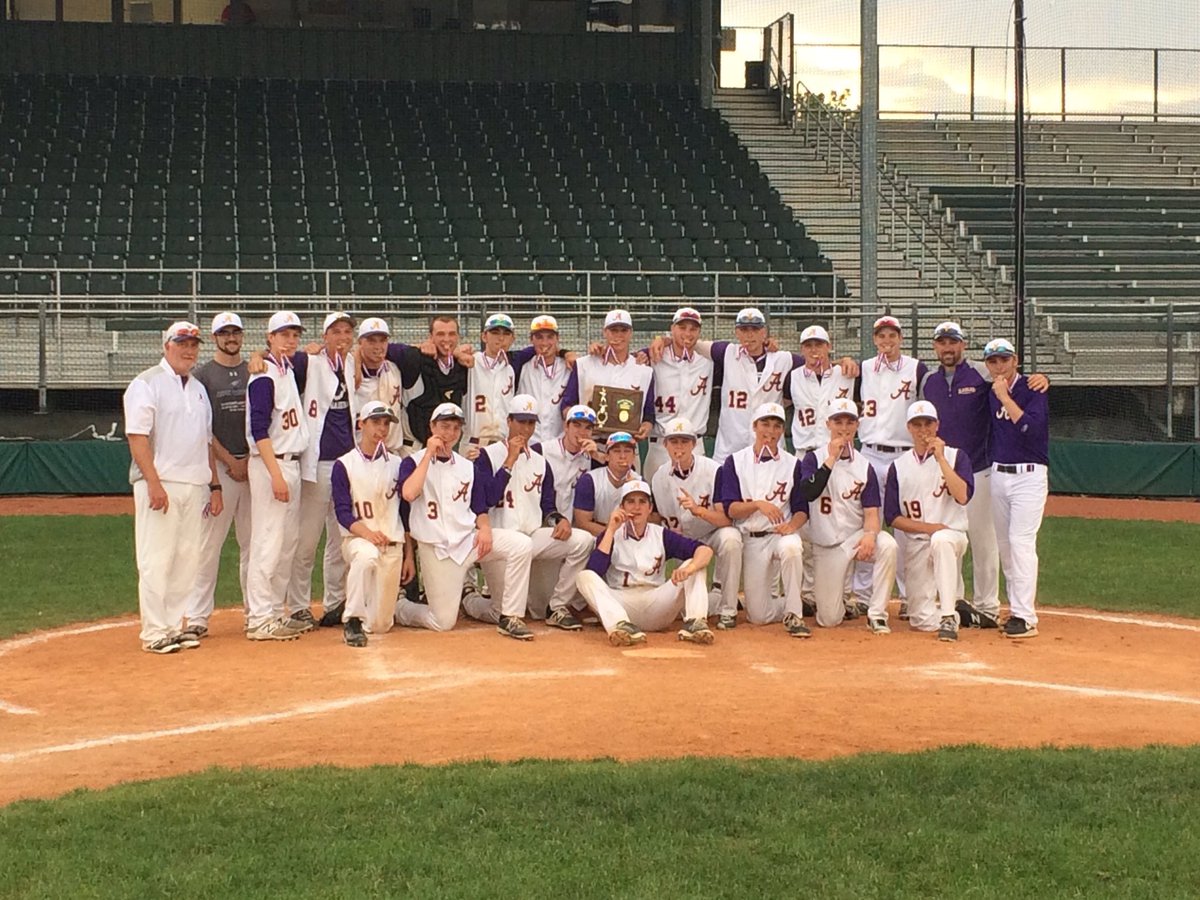 As the Avon Eagles prepared for their regional semifinal match against Medina on Thursday, May 25, head coach Frank DeSmit took the time to talk to NEO Sports Insiders about his team's impressive season and playoff run leading up the Sweet 16.
Avon's regular season included a competitive Southwestern Conference race for first place, in which the Eagles were neck and neck with the Amherst Comets and split their two head-to-head games.
All signs pointed towards a potential district final rubber match between the two SWC co-champs and the game did not disappoint, as No. 2 seed Avon knocked off the top-seeded Comets with a 2-1 victory in an instant classic.
The win capped off an impressive district playoff run, in which the Eagles ran through Southwestern Conference opponents to earn a trip to regionals.
It's been a historic season for the Eagles, as they claimed their first SWC Title and first District Title.
"Obviously, we were very aware of Amherst's team from last year and their pitchers," Coach DeSmit said.
"We targeted them as the favorites in the conference and we knew that with the guys they had coming back, they were the favorites, but we knew that our team was comparable. I felt like some of our strengths offset theirs and we knew it was going to be tight. The conference games were pretty indicative of that. We lost 1-0 and won 4-2 at our place, so we knew going into the district final, we had a pretty good chance. We were fortunate enough to scratch a couple runs across against some really good pitchers, played excellent defense and had some really good pitching of our own."
One of Avon's biggest strengths is its defense and although the Eagles pitching staff doesn't overpower offenses as much as some other teams in the Sweet 16, the fielding and pitching complement each other well.
"We don't have the dominating, missing bats, kind of team that some of these other teams do, so we try to do it through efficiency," DeSmit said.
"We get guys to throw strikes and not waste pitches. We know that if one guy starts to be less effective, we can bring in somebody else who is equally effective, hopefully."
Avon's pitching staff is led by senior Shane Docherty, who held Amherst to one run in the district final, along with Matt Kelly, who picked up the save.
The Eagles rotation also features Logan Doenges, William Laurendeau and Tommy Kocar.
"Right now, things are set up for Shane to pitch first," the coach said.
"But obviously in the postseason, you're kind of set up for all hands on deck mode."
Behind those pitchers, Avon's defense has been stellar all year and a big reason for that is highly touted senior outfielder Ethan St. Clair, who can hit, run, and field with the best of Ohio's impressive class of prospects.
"Ethan's a special player," his coach said.
"He really shrinks the outfield because he covers so much territory. We've enjoyed having him. We feel like we're pretty strong up the middle in general, because we have Tommy and Will Kocar at shortstop and catcher, Kelly does a nice job at second. Defensively, we feel like we're pretty sound up the middle, which you have to be, and Ethan's a huge part of that."
Pitching and defense gives Avon a chance in any game, but when it comes to the offense, the man in the middle, Taylor Reynolds stands out among a lineup of solid hitters that get on base routinely.
"We're built to get as many guys on base as we can and Taylor is sort of our chief of getting them in," DeSmit said.
"He's up to 30 runs batted in now and he's got twice as many RBI as anyone else on our team. He's our guy in the middle of the lineup. In the dead bat era, when they changed the bats a few years ago, Taylor's about as close to a true power hitter as I've seen."
Since Avon doesn't have a lineup full of bangers, the Eagles like to use their speed as a weapon to manufacture runs, but DeSmit admitted he'd like to see his team utilize that aspect of the game more, at times.
"Our philosophy is to try to take second base as much as we can, whether it's through steals or bunts or doubles," he said.
"We feel like if you're on second base, you have a pretty good chance of scoring with one play, so we try to emphasize the running game. We haven't been as efficient at it as I'd like. Our speed is an asset and we haven't necessarily capitalized as much as I'd like,  but it's something we try to do. We like to try to control tempo and make the other team make plays, which is what it comes down to."
Avon faces off against the red hot Medina Bees, who won the Barberton District as the No. 7 seed, scoring 33 runs in four games, and the match appears to be setting up for a clash between a high-powered offense and a team which hangs its hat on defense.
DeSmit looks forward to the opportunity to take on Medina, which has won nine of its last ten games. Avon defeated Medina, 4-3, in their regular season meeting, which was just one of a long list of close one-run games the Eagles have finished on the right side of this year.
"We played them a few weeks ago, so we have some familiarity with them. They play a pretty tough conference schedule. We know how good they are. A couple weeks ago, after we played them, I told our guys I wouldn't be surprised if we saw them somewhere down the road. They're a team I think that plays with a lot of emotion, so that's something we're going to have to adjust to. It's one of those things that happens a lot in the Playoffs anyway, but I think they're going to use it to their advantage quite a bit. The other thing is we know they hit pretty well, looking at the scores they've put up, they're on a nice run, so we'll just have to try to minimize their chances and make sure we capitalize on ours."
The winner of Avon vs. Medina advances to play the winner of Strongsville vs. Perrysburg on Friday, May 26 at 5 pm in the regional final at Tri-C West Campus in Parma.
First pitch of the regional semifinal is 5 pm Thursday, also at Tri-C West.
UPDATE
BB: The Regional Semifinal game for today has been postponed until tomorrow. Time to TBA. Stay tuned. @Medinabaseball

— Medina Athletics (@medinaathletics) May 25, 2017
**Check out our preview of the Medina Bees here.**