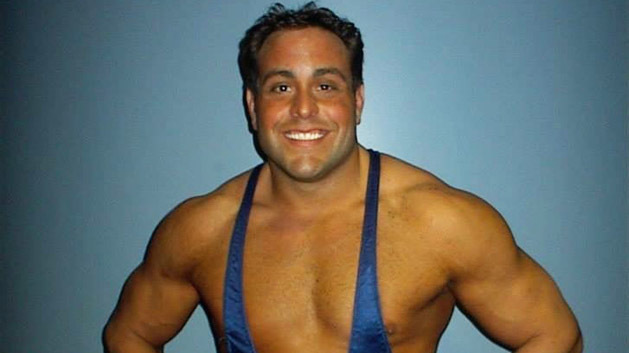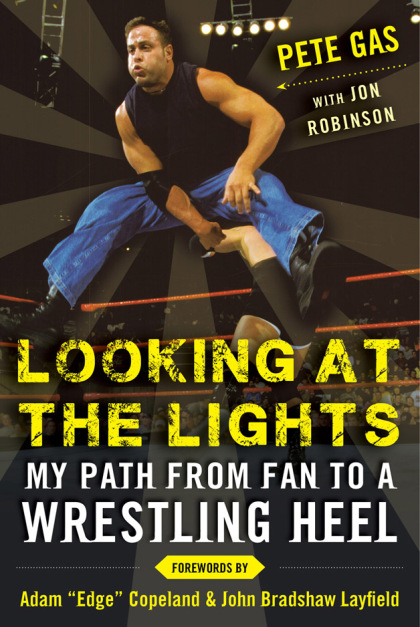 One of the most famous factions of the 1990's and beyond, was "The Mean Street Posse", a sweater vest clad of friends that would help Shane McMahon in several of his most high profile matches.  The group consisted of developmental wrestler Joey Abs, but also two real life friends of Shane McMahon growing up.  Those men were Rodney and Pete Gas. Pete Gas (real name Peter Gasparino)
It was one of those rare times where a one night gimmick, turned into a craze and saw Gasparino offered a three-year deal with the WWE.  Fans loved the group and it made for several memorable moments.  I recently sat down and spoke with Pete Gas who reflected back on his time with the WWE, his relationship with McMahon and his new book. "Looking at the Lights: My Path From Fan to a Wrestling Heel".
https://www.amazon.com/Looking-Lights-Path-Wrestling-Heel/dp/1613219873/ref=sr_1_1?ie=UTF8&qid=1493581153&sr=8-1&keywords=Pete+Gas
Vince – Before entering the WWE in 1999, did you play any sports in High School and or College?
Pete – I played High School Football with Shane and then went on to play College Football at the University of Connecticut.  I had a full scholarship to play offensive line.  I also played Tight End during my time there.
Vince – When did you first meet Shane and the entire McMahon family?
Pete – I met him in the 9th grade which was considered Junior High but when we went to Greenwich High School we became very close.
Vince – What made you decide to accept an invitation to become an on-screen talent with the WWE?
Pete – We never took a bump or did anything when Shane asked the favor to start doing the vignettes for his match with XPAC at WrestleMania 15.  From there it turned into something more special.  We got a good rise out of the crowd and the crowd loved hating us.  It parlayed from there and what was supposed to be only for two weeks turned into a three-year contract. 
Vince – Over the course of your time doing a lot of fun skits, some of them were with Crash Holly, what was that like?
Pete – That was great!  By the time, we were doing stuff with Crash Holly, the writer that was doing those skits named Tommy Blancha, and he allowed us to give our input on what we should do and we started to really incorporate what we wanted t do.  We used a lot of comedy and I have been always kind of a goofball.  I liked to laugh and was really able to run with that character and provide some fun moments.  It started to get us over with the crowd as a baby face towards the end.  As we came out for WrestleMania 2000 we expected to get boo'ed, and it was quite the opposite as we got cheered.
Vince – What was it like on the road, you thought you would only be doing something for a few weeks and the next thing you know you're an employee of a company for three years?  It's a huge adjustment.
Pete – It was different.  The way I like to compare it to is if you never played football in your life and you were told to go block Ray Lewis.  It was that hard, because it was a major challenge and we were able to show that we were tough enough to handle it and take the ass whooping's that we did.  We toughed it out and made it last for three years.  It was a big feather in our cap in my mind!
Vince – You recently came out with a book called "Looking at the Lights, My Path from Fan to a Wrestling Heel".  What will fans get to learn about you that makes this a must read?
Pete – It is a unique story that can only be told by me.  What I mean is that no one else has the same story that I do.  That story is how Vince took a guy with no experience and put him in the ring with the best of the business and what I had to do to overcome the hurdles of learning how to take the moves and not get hurt, and also not hurt others.  At the same time, gain the respect of the locker-room which is an incredible achievement.  We got put into that without paying the dues others had, so that was big. We paid our dues by getting our asses kicked by everyone and showing that we are not crybabies.  We either fought back and just took everything to show how tough we are!
For more on the exciting times in ring and out of ring of Pete, please check out his book by clicking below.
https://www.amazon.com/Looking-Lights-Path-Wrestling-Heel/dp/1613219873/ref=sr_1_1?ie=UTF8&qid=1493581153&sr=8-1&keywords=Pete+Gas
NEO Sport would like to thank Pete for his time!
 For other great Wrestling articles from NEO Sports, be sure to click below!

NEO Sports Insiders Newsletter
Sign up to receive our NEOSI newsletter, and keep up to date with all the latest Cleveland sports news.