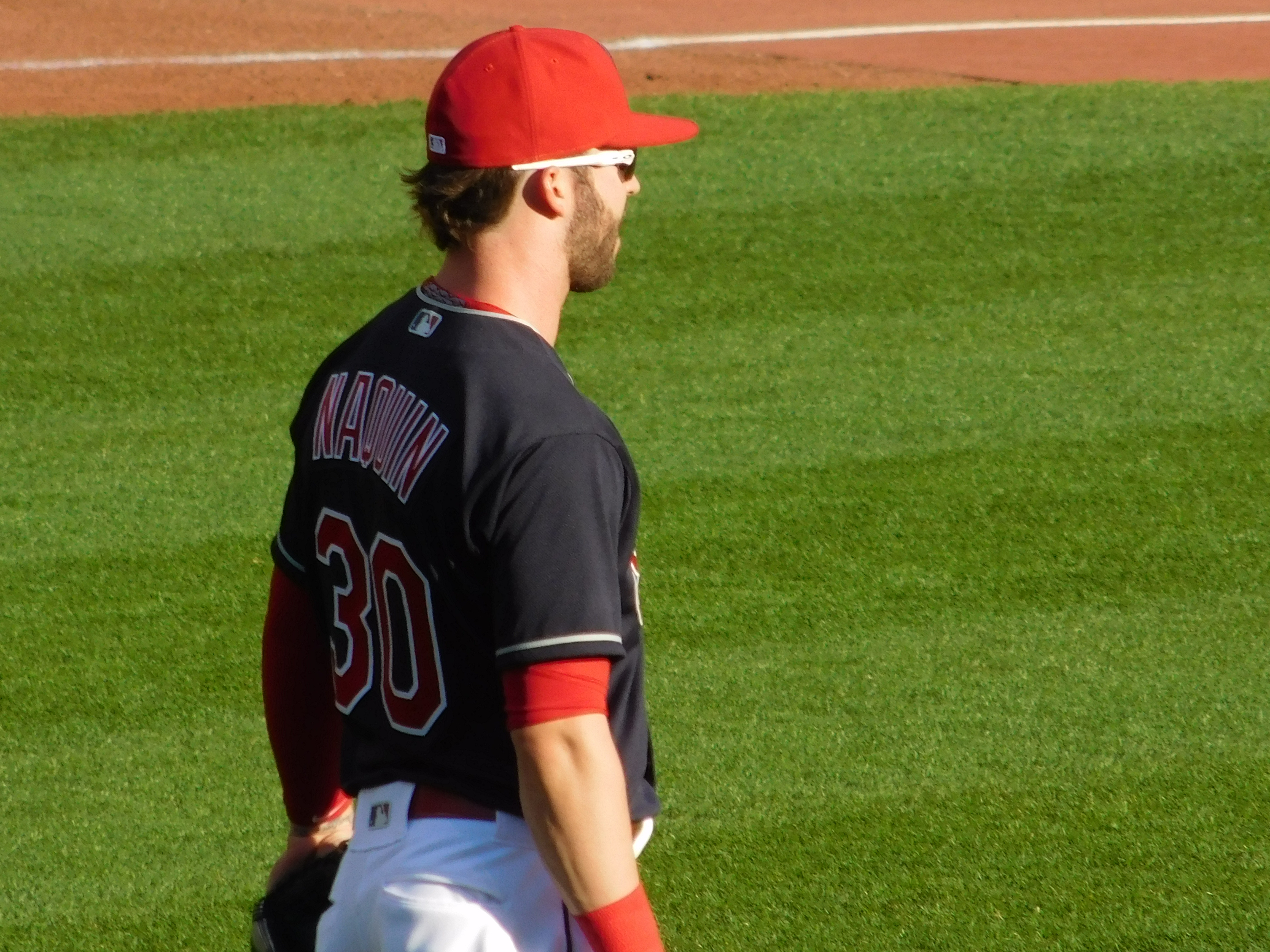 The Indians today added a couple more players to the roster, and also made a move with one of their outfielders who looks like his season might be over.
The moves included calling up outfielder Brandon Barnes and infielder Adam Rosales from AAA Columbus. They also moved Tyler Naquin from the 10-day DL to the 60-day DL, meaning it is going to be tough for him to get back to the team for the postseason.
The final move the team announced was recalling right handed pitcher James Hoyt from AAA Columbus and placing him on the 60-day Disabled List. He's been dealing with right knee inflammation.
Barnes, 32, spent the entire Minor League season with Columbus, batting .273 (136-for-498) with 39 doubles, 2 triples, 14 home runs and 81 RBI in 132 games. He led the International League in doubles and finished tied for first in runs (75), second in RBI, third in total bases (221), fourth in steals (19), fifth in hits and eighth in OPS (.791). The Midseason and Postseason I.L. All-Star appeared at all three outfield positions (55 games CF, 40 LF, 25 RF) and batted .310 (39-for-126) against left-handed pitching with a .951 OPS.
Rosales, 35, also spent the entire season in Columbus, batting .239 (91-for-380) with 22 doubles, 1 triple, 18 home runs and 61 RBI in 114 games. He also scored 52 runs and stole 3 bases while appearing at games at all four infield positions (36 games 2B, 32 1B, 28 3B, 9 SS).
He finished tied for seventh in the International League in homers and ninth in slugging pct. (.445). He batted .290 (27-for-93) for the year with runners in scoring position. The Chicago, IL native was signed as a free agent on March 27 after being released by Philadelphia at the conclusion of Spring Training.
Naquin underwent hip surgery back on August 3rd, and had Three screws were inserted into his right femur.