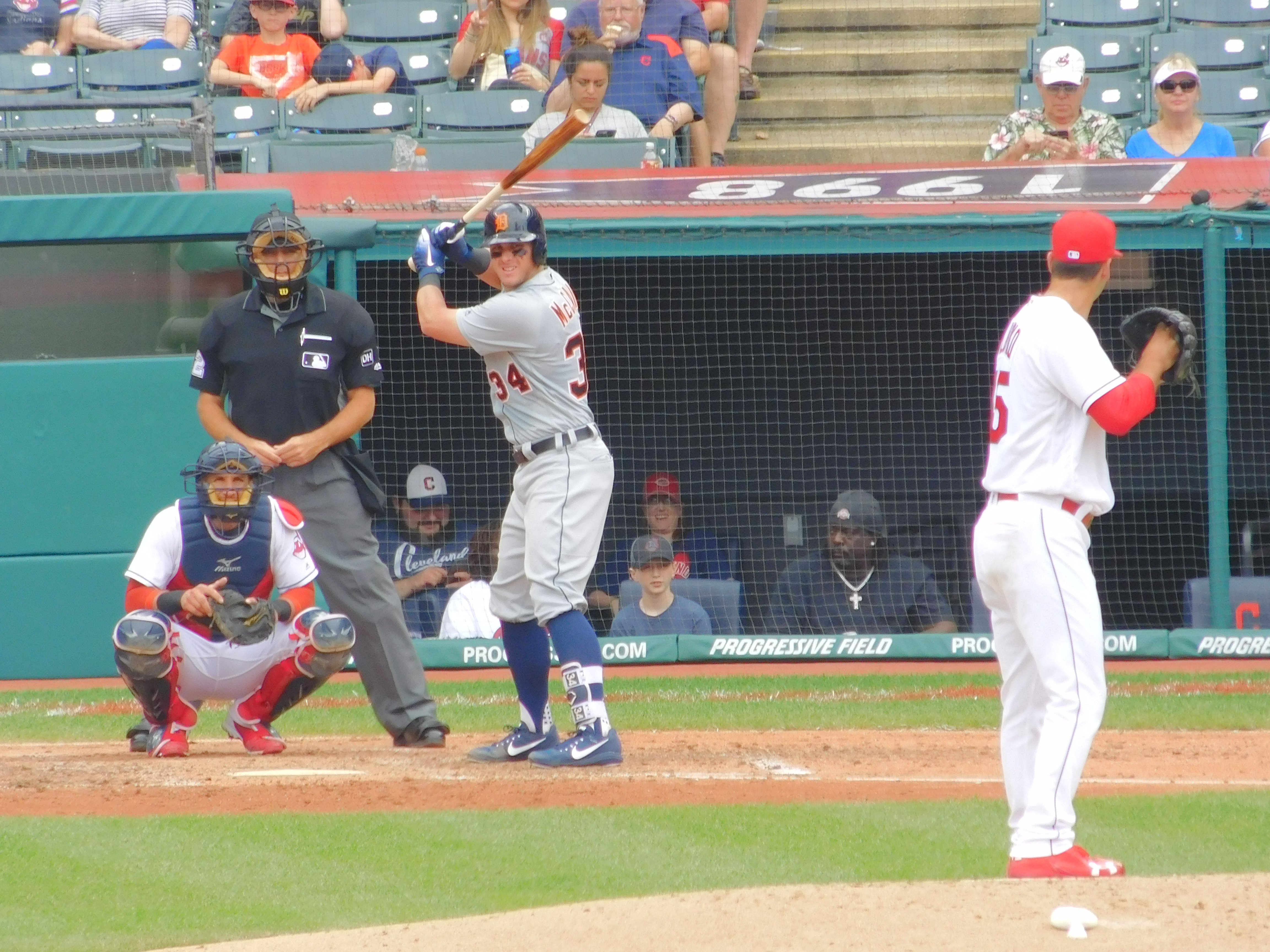 We're glad the fans from New York know who they're voting for.#VoteFrankie | #RallyTogether pic.twitter.com/gnoTHTPZYK

— Cleveland Indians (@Indians) June 24, 2018
1. Homer happy

Lindor tacked on two insurance runs in the fourth inning when he homered on a high 1-2, 92 mph four-seamer to right center, plating Rajai Davis and giving the Indians a 6-2 lead.
The homer arguably stymied any momentum for the Tigers, who knocked in two runs in the top half of the inning to get within 2. As a result of Lindor's homer, manager Ron Gardenhire pulled Boyd.
It's the third time Lindor has homered in as many games, and is his fifth homer in June and his 19th this year. All five of his homers this month have come in the last 10 days. While he had a bit of a lull in the first half of the month after hitting 10 homers in May, it seems like the shortstop is back in full force swinging for the fences.
Ramirez added a homer of his own in the sixth inning, his 23rd this year on an 0-1, four-seam fastball, giving the Indians a 7-2 lead. He is now tied with Mike Trout and J.D. Martinez for most homers in Major League Baseball this season.
On top of the homer, he also extended his career-long on-base streak to 30 games with a single in the bottom of the second inning. His streak remains the second-longest active streak in MLB behind Shin-Soo Choo (37).
If you don't respect the ? by now, you'll never learn.

Jose is T-1 in the MLB with 23 HRs.#VoteJRam | #RallyTogether pic.twitter.com/4Xk5vGVSXF

— Cleveland Indians (@Indians) June 24, 2018
Not to be outdone, Kipnis knocked a long ball over the center field wall near the bullpen to get his seventh homer of the year and fourth this month leading off the eighth inning and giving Cleveland an 8-2 advantage.
But it was Encarnacion who had the homer of the game: a one-out grand slam that came in the eighth inning after the Tigers opted to intentionally walk Ramirez. It was his 18th homer this year and his 11th career grand slam, the first grand slam trip the parrot has taken around the bases since last season when Encarnacion did it against the L.A. Angels on July 25. He ended the afternoon with a whopping five RBI, and has now driven in a run in his last five games.
Music to our ears! ?

We are 18-4 against AL Central opponents at home in 2018.#RallyTogether pic.twitter.com/Cd7rdO0rkY

— Cleveland Indians (@Indians) June 24, 2018
Combined, the trio of Lindor, Ramirez and Encarnacion have connected for 60 home runs so far this season. In Sunday afternoon's contest they went 8-for-14 with 9 RBI.