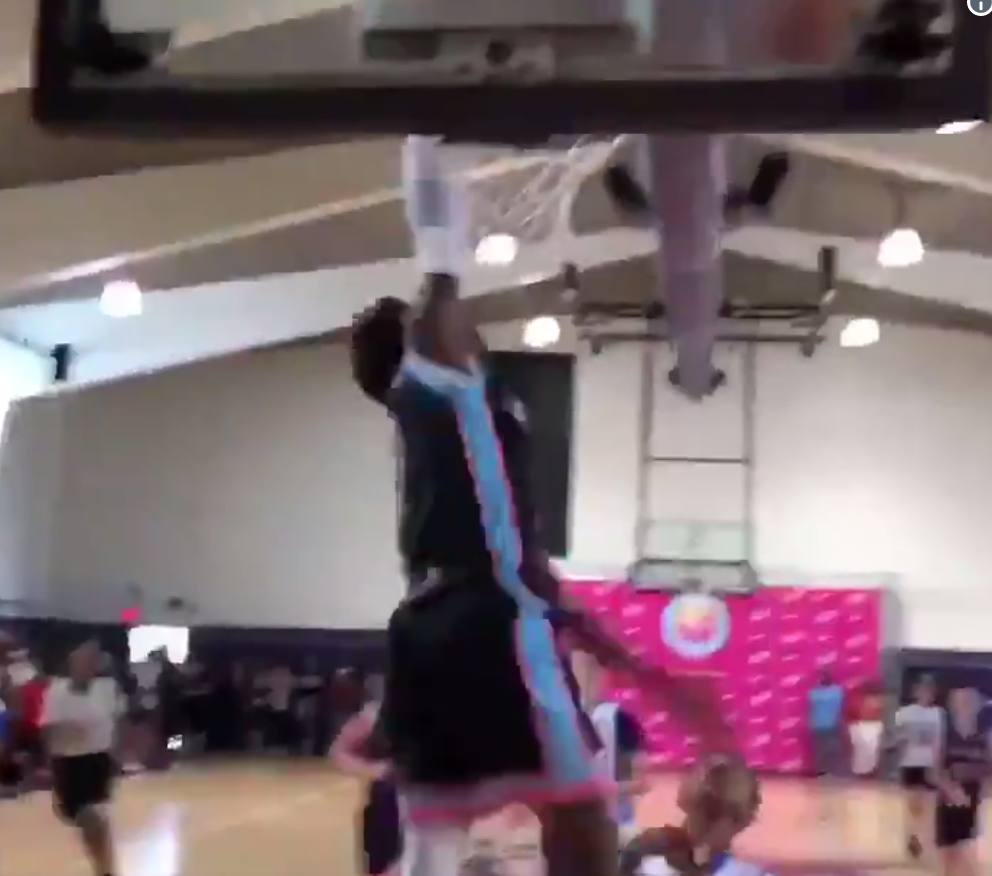 At this point, you probably know that LeBron 'Bronny' James Jr. is pretty good basketball– what do you expect when your dad is one of the greatest basketball players of all-time?
In some ways then, it really isn't surprising that the 13-year-old rising eighth grader nearly converted on a transition dunk on Sunday afternoon.
The Jameses are hardly a normal family, but in the summer offseason, LeBron James spends his time like a lot of parents, watching his kids play sports. And of course, he had the best reaction in the stands to Bronny's dunk attempt.
13-year-old LeBron Jr. was inches away from a dunk … and his dad was impressed. (via @Ballislife) pic.twitter.com/ELXqf3pVAz

— SportsCenter (@SportsCenter) June 24, 2018
Here's another angle courtesy of Overtime:
BRONNY ALMOST THREW THAT ? @KingJames pic.twitter.com/y2G7lg5vv0

— Overtime (@overtime) June 24, 2018