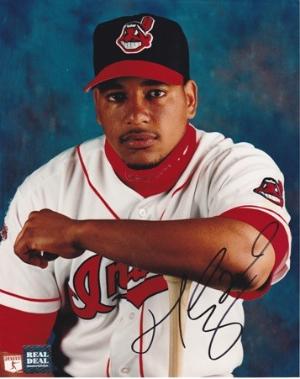 Baseball's Hall of Fame will welcome two new members this summer, after Thursday's vote revealed that Mike Piazza and Ken Griffey Jr. will be inducted in the 2016 class.
What is also noteworthy is that Mark McGwire did not receive enough votes and is no longer eligible to be voted in because the ten-year limit after players first become eligible has passed.
McGwire hit 583 home runs and launched 70 during the 1998 season, but of course, he had some help from performance enhancing drugs.
McGwire isn't the only one. Barry Bonds and Roger Clemens are still eligible for the Hall, and they received 44 percent and 45 percent of the vote, respectively.
75 percent of the vote is needed to be elected.
They won't be the last players with controversial histories on the ballot, as former-Indian, Manny Ramirez will be eligible, starting in 2017.
Ramirez has been punished twice by MLB for PED use. He acknowledges he made mistakes and told Chicago Sun-Times reporter, Gordon Wittenmyer, "Life is like that. You make mistakes. Everybody makes mistakes. We're humans. You've made mistakes; I've made mistakes. Everybody."
"Like I say with some of my friends, I could tell you, `Look at that guy: He's a cheater, he uses steroids.' Maybe you smoke weed. Maybe you do cocaine. Maybe you cheat on your wife. Maybe you're a drunkard. It's the same. Nobody's perfect."
Ramirez undoubtedly put up the numbers indicative of a great career, but does he belong in Cooperstown? Does he represent the integrity of the game?
Maybe Tribe fans will remember fondly his great seasons in Cleveland. He was part of two teams that went to the World Series. He hit 236 home runs in eight seasons with the Tribe. He would finish his career with 555 bombs.
He made the All-Star Game 12 times in his 19-year career, including a stretch from 1998 to 2008, where he was an All-Star 11 straight times. He won two World Series rings with Terry Francona in Boston.
Ramirez was suspended twice by MLB for performance-enhancing drugs. Now he works as a hitting coach in the Minors for the Chicago Cubs' Triple-A affiliate, the Iowa Cubs.
He uses his experience and knowledge of the game to mentor up and coming players. He's worked with Kris Bryant, Jorge Soler, Kyle Schwarber, Addison Russell, and many others in his two years as a coach. He uses the opportunity to steer players away from making the same mistakes as him.
Should Manny be a Hall of Famer? He has ten years to be eligible. Maybe public perception will change? Maybe the baseball community will take a softer stance on players who violated the PED rules.
There will always be a segment of baseball purists, who believe that anyone who does something to tarnish the integrity of the game should not be in. Personally, I fall in line with that.
But if other players are voted in, like Bonds and Clemens, who were 30 percent shy from making it this year, it would open the door that it would only be fair to let someone like Ramirez in.
The best idea I have heard is to have a separate wing of the Hall of Fame and label it "The Steroid Era."
A guy like Griffey Jr. should not be lumped into the same category as players with shady histories. To Tribe fans, I pose the question, if you are OK with Manny getting voted into the Hall, would you be consistent and say Bonds deserves it, too?

NEO Sports Insiders Newsletter
Sign up to receive our NEOSI newsletter, and keep up to date with all the latest Cleveland sports news.