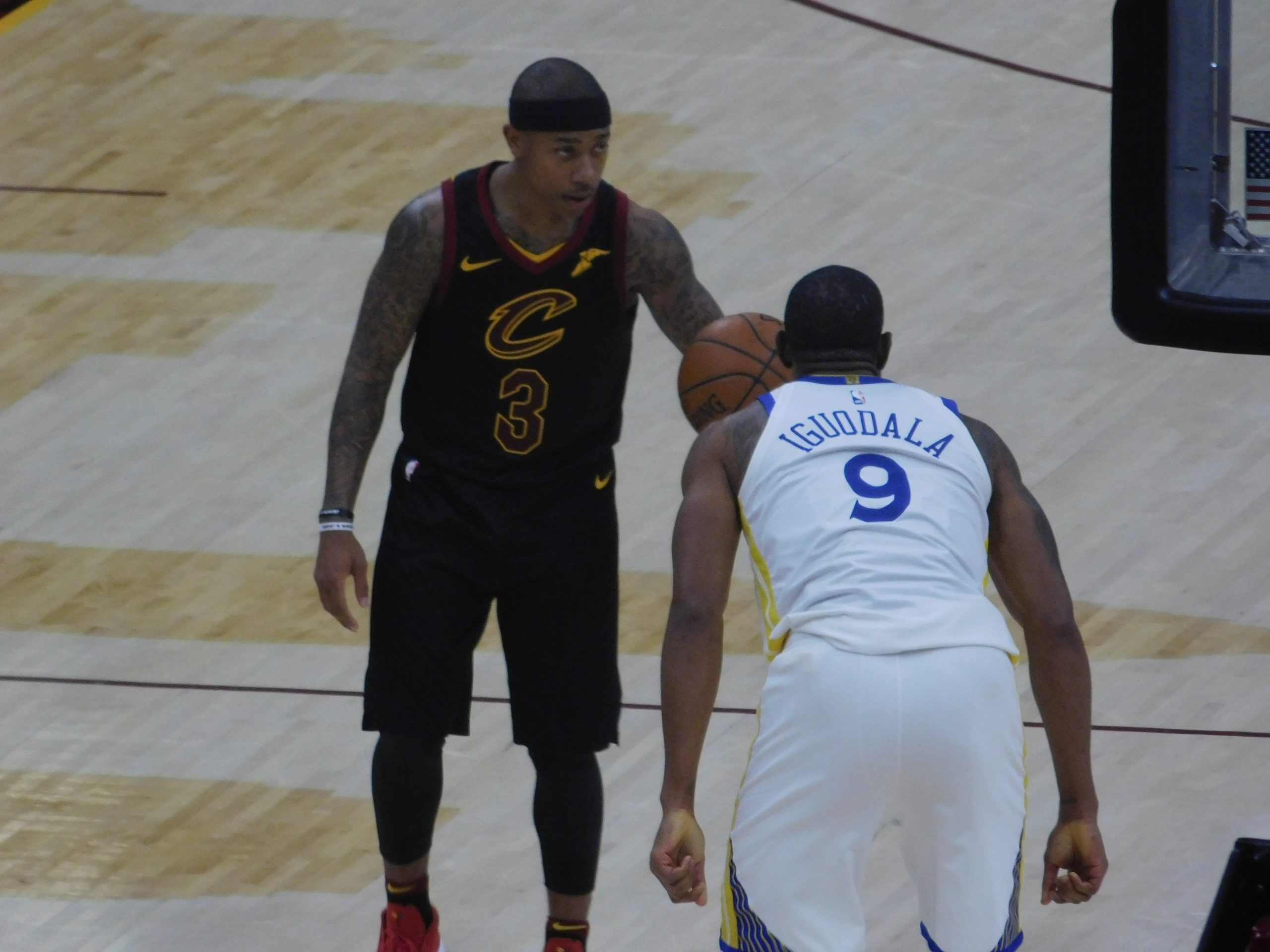 by Nick Broulis
CANTON, OHIO– The Cleveland Cavaliers have had one interesting month of January to say the least.
First, there was the dysfunctional locker room meeting, where player reportedly questioned whether Kevin Love was sick against Oklahoma City, and where according to reports mostly everyone eventually became a target.
But here's the really crazy part. Cleveland, who just recently beat Indiana and Detroit at home, could still end the month with a record of 7-7. Not that a .500 record is impressive, but with everything going on, 7-7 isn't too bad after ugly losses to Boston, Minnesota, Toronto and Oklahoma City this month.
There's one big what if I have been thinking about. What if I told you I've thought about Boston, as well as they've played, are maybe playing the best basketball of the year too early? And even thought this might be Cleveland's worst stretch of basketball play this year, the only option is for them to get better. I'm not saying this is exactly what's happening. Though it's a possibility.
How many people that are currently calling the Cavs a bunch of old basketball players, whose time has come and gone and don't have what it takes to reach the Finals this year, will be saying oh, I knew they'd pull out of that or I never doubted them.
While I don't blame people for getting frustrated or mad at the team, people need to look at the calendar and realize, we're only entering February. Two and a half months of ball has yet to be played.
While I agree that some trades need to be made, here is one word that will help, more so, than almost any trade can or will help. Effort.
Cleveland needs to show effort at both ends. Especially on defense. When Cleveland comes out with effort, it's amazing how well they play together. Sure, Isaiah Thomas is still figuring things out, that'll come the more he plays. But, when you put forth effort at both ends, the game comes to every player so much faster and easily.
Do the Cavs still need help in a few spots? Absolutely. They still need a legit rim protector. I still think they could use an upgrade at point guard over Derrick Rose due to questions about whether or not he can stay healthy.
I want the Cavs to come out and play with effort and a desire to want to win. Put the effort forth to want to get your teammates involved by moving the ball. Show effort on defense by communicating on defense and contesting shots. Have one another's backs.
Just remember, there is still a lot of basketball to be played and a lot of things can and will happen.

NEO Sports Insiders Newsletter
Sign up to receive our NEOSI newsletter, and keep up to date with all the latest Cleveland sports news.